Explaining Trump
When one realizes that Trump is basically a brand, rather than anything else, his PR foray into politics makes more sense.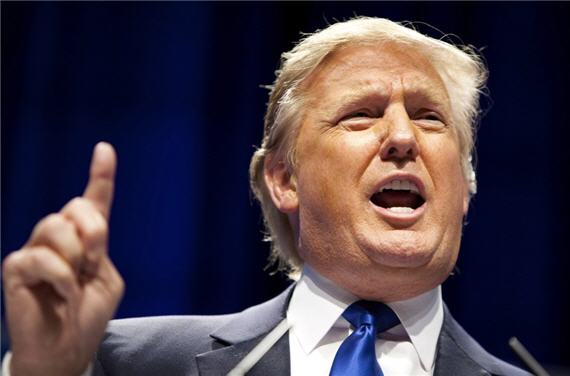 Yesterday on Morning Edition, Steve Inskeep had a chat with NYT reporter Michael Barbaro about Donald Trump.  It is worth a listen (or a read—audio and transcript here).  Not that we didn't already know that Trump was a publicity-seeking egomaniac, but the piece further underscores the importance of PR to Trump's business model.  Trump presents himself as a real estate developer who does other things (e.g., beauty pageants and reality TV shows) on the side.  But really, Trump's business is the Trump brand.
To wit:
INSKEEP:  […] You also looked into real estate in Florida?

Mr. BARBARO: Yeah, there were two properties in Florida and one in Mexico that all had the Trump name on them. And the marketing materials all said Trump, Trump, Trump. And he in quotes for press releases or in videos said this is my development. It's my first project on the Gulf of Mexico in the case of a Tampa project.

But when the projects went belly up Mr. Trump terminated the licensing agreements behind them. And people were very surprised to realize that these were just licensing agreements, that he had given his name and very little else to these projects and he could walk away and pocket pretty hefty license fees and the buyers in many cases lost their deposits. And also were just sort of heartbroken to find out that he wasn't in fact the developer as they thought he was.

INSKEEP: It was just his name. He was licensing his name and that was it. And he walked away with his money?

Mr. BARBARO: He did. And licensing has become a huge part of who Donald Trump is over the last few years. And I think what would've unfolded in the campaign was, you know, a series of conversations about how he was really not much of a developer anymore, particularly of buildings – really much more of a licenser, somebody who says pay me for the use of my name.

And that's really his genius – is figuring out ways to keep himself relevant enough that his name is worth something on a bottle of water or a building.
When one realizes that Trump is basically a brand, rather than anything else, his PR foray into politics makes more sense.  Of course, there is the question of whether or not he enhanced the brand or not with some of his behavior.  Still, there is a little doubt that he further increased public awareness of his name.  And since most people likely paid more attention to the fact that a) he was running for president, and b) he was up in the polls for a while than they will to his birther nonsense, the mission was accomplished.  This is especially true when by "paid attention to" I mean "sorta vaguely aware of."
Indeed, it is even likely that the crazy talk was calculated, given that it guarantee even more press attention.  The fact that the president actually released his long-form birth certificate will simply be used by Trump to prove his influence.
In short:  the whole event infused more energy into the brand, which is all about being larger than life (and what is larger than running for the White House?).