Facebook For Scientists
Scientists have discovered that the Internet could be a useful collaborate tool.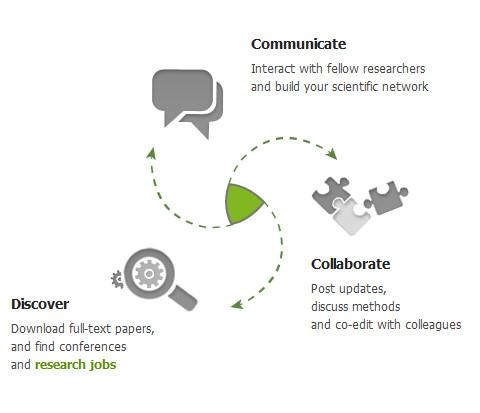 Scientists have discovered that the Internet could be a useful collaborate tool.
Stefan Nicola for UPI ("'Facebook for scientists' an Internet hit"):
Researchgate, a "Facebook for scientists" with 800,000 members, hopes to revolutionize the science community by connecting the smartest brains in the world through the Internet.

Back in 2007, virologist Ijad Madisch from Germany was researching at Harvard Medical School in Boston. When he realized he had a hard time finding and collaborating with experts from other disciplines to help solve his research problems, he called Soeren Hofmayer, a fellow virologist and friend from his native Germany, to talk about his new idea. "I felt there needed to be a network for scientists so they could connect better," Madisch said.

Together, Madisch and Hofmayer developed Researchgate, an online community for scientists from all fields and countries. Launched from Boston, the site went live in May 2008 and has grown ever since.

[…]

Scientists sign up with a profile that reveals their research field, publications and awards. They are able to communicate — and even have virtual conferences — within one of more than 3,000 groups that can be as specialized as "p53" (a protein that protects a cell from cancer) or as broad as "methodology."

That way, a virologist in the United States can post a question that a bacteriologist in India might answer, possibly leading to collaboration or a quicker scientific breakthrough.

Users can search for journals within the community and post new articles on their own micro-blogging site. They can post their own failures so that others don't repeat them, Madisch said.
What's amusing about all this is that this is what the Internet was built for in the first place! It grew out of the Defense Advanced Research Projects Agency, after all, and didn't exist as a means useful for the masses until circa 1993. But, naturally, porn, funny pictures of cats, and Charlie Sheen have taken it over.