Facebook's Awesome IPO
Andrew Ross Sorkin says Facebook's IPO was a debacle. Mark Cuban says this misunderstands the purpose of an IPO.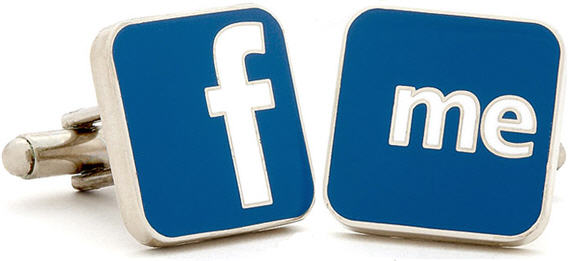 The total value of Facebook stock is down more than $50 billion in the 90 days since its initial public offering, which Andrew Ross Sorkin dubs a "debacle" that's chief financial officer "David Ebersam's Fault."
Let me say that again for emphasis: Facebook's market value has dropped more than $50 billion in 90 days.

To put that in perspective, that's more market value than Lehman Brothers gave up in the entire year before it filed for bankruptcy.

[…]

He signed off on the ever-increasing offer price, which ended up at $38 after the company had originally planned a price range of $29 to $34.

He — almost alone — pushed to flood the market with 25 percent more shares than originally planned in the final days before the offering. And since then, as the point person for investors, he has done little to articulate how or why the company's strategy will lift the stock price any time soon.

At a time when investors are looking for some semblance of accountability on Wall Street and in corporate America, it is remarkable that nobody — no bankers, no one at Nasdaq, no one at Facebook — has been fired for botching the offering.
The problem with this, argues Mark Cuban, is that Sorkin doesn't seem to understand either the purpose of an IPO or the job of a CFO.
Have you ever been to an auction where the selling party told a buyer to reduce their price because they were worried that the item might not hold its value ? Neither have I. If the CFO of Facebook came on SharkTank and told me that he was able to sell his shares to the public for $38 a share, but turned down the opportunity, I would crush him for being an idiot.

Facebook was able to raise about 10 BILLION DOLLARS in this IPO. The CFO's job is not to manage shareholder portfolios. His job is to help Facebook succeed. I don't know about you, but putting 10 BILLION DOLLARS in the bank in my opinion is one way to help them succeed.

Who's job is it to help manage the portfolio's of FB investors ? If an investor doesn't manage their own portfolio, the brokers who sold them the stock are responsible. It's their job to read the prospectus if you as an investor are too lazy to do so. It is the job of the broker to help the investor understand the value of the company and make a buying decision. No question that there are a lot of brokers out there that did not do their jobs.

As far as traders who bought the stock hoping for a pop. No one cares about them. Seriously. You trade, you know you are going to lose on trades. That is how things work.

I bought and sold FB shares as a TRADE, not an investment. I lost money. When the stock didn't bounce as I thought/hoped it would, I realized I was wrong and got out. It wasn't the fault of the FB CFO that I lost money. It was my fault. I know that no one sells me shares of stock because they expect the price of the stock to go up. So someone saw me coming and they sold me the stock. That is the way the stock market works. When you sit at the trading terminal you look for the sucker. When you don't see one, it's you. In this case it was me.

If the goal of the company is to maximize the cash obtained from the IPO, then the CFO should absolutely price the stock to maximize the return. If the goal of the company is to get a 1 day pop to make a PR splash , that is a completely different strategy. It obviously was not the strategy of Facebook. Facebook maximized the cash available to it. They have been very clear that they will not manage the stock, they will manage the company to reach the goals they have been very open and honest about. Good for them.
But Sorkin argues that the falling stock prices are hurting the company, not just investors:
Facebook's falling stock price is not just a problem for investors; it is quickly creating real questions inside the company about its ability to retain and attract talented engineers, the lifeblood of any technology company.

Employees who joined the company starting in 2010, for example, are now holding onto restricted shares that were granted at a higher price — $24.10 — than the current trading price. (It should be noted that these are restricted stock units, not underwater stock options, so they do still have real value, but not nearly what the employees had expected.)

Employees with some two billion shares will have the opportunity to begin selling them this fall, which is one reason Facebook shares have been depressed lately.
To which Cuban retorts: "Apparently Andrew forgot that companies can re-price their options. Problem solved."
Beyond that, one would think a lower stock value would make employees holding the stock less likely to leave Facebook, not more. After all, if you can cash out and get millions of dollars, there's much less incentive to show up for work every day.
Regardless, Cuban is right: The point of an IPO is to raise a boatload of cash. Facebook achieved that goal. Now, the question becomes: What do they do with it? If they invest it an make the company more profitable, the value of the stock will again rise. If not, it won't.