Federal Court To FCC: Indecency, F**k Yeah !
A common sense decision on broadcast "decency" standards was handed down by a Federal Appeals Court today.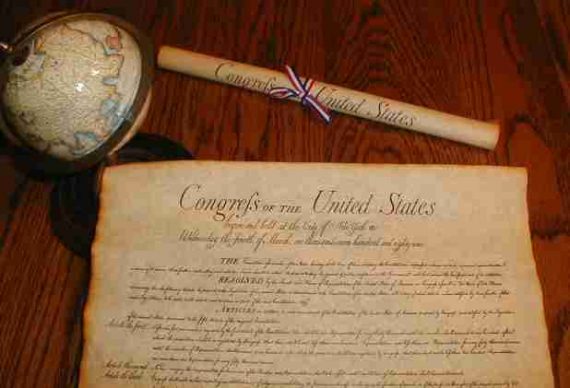 A Federal Appeals Court has struck down a Federal Communications Commission rule that allowed the agency to fine broadcasters if even a single "dirty word" was uttered in a live program:
A federal appeals court struck down the Federal Communications Commission's indecency policy Tuesday, saying the agency's efforts to restrict the use of vulgar language on air were "unconstitutionally vague."

The decision was a major win for Fox Television, NBC Universal and other broadcasters who have complained that an FCC crackdown on fleeting obscenities was unfair and violated their First Amendment rights.

A three-judge panel of the U.S. Second Circuit Court of Appeals agreed, saying the FCC's indecency policies were "unconstitutionally vague, creating a chilling effect that goes far beyond the fleeting expletives at issue here."

The 32-page ruling was laced with many of the words FCC policy said broadcasters could not allow to be spoken on air. It sets up the possibility that the Supreme Court could be asked to revisit rulings that have formed the basis for government curbs on "indecent" broadcast speech, including a 1978 decision that allowed the FCC to fine the Pacifica Foundation for broadcasting a monologue on dirty words by the late comedian George Carlin.

It's not clear whether the FCC will appeal the Second Circuit court ruling, or try to fashion a new policy that can pass the court's tests. An FCC spokeswoman didn't immediately have any comment on the court's ruling.

Fox and other networks had challenged the FCC's findings that some stations had violated indecency rules when airing un-bleeped expletives on several awards shows and other programs. Previously, the FCC had mostly fined stations for airing scripted profanities but generally adopted a more lenient attitude for stations that inadvertently aired profanities during live shows.
One guesses that the judges had more fund with this case than they would with, say, your typical patent law case:
"We agree with the networks that the indecency policy is impermissibly vague," the court panel wrote, citing instances in which the FCC found that it was okay to air the word "d–khead" in an episode of "NYPD Blue," but not a barnyard epithet.
Odd, indeed.
On the whole this strikes me as the correct decision. Leaving aside for the moment the issue of whether the FCC should even have the power to regulate decency on broadcast and cable television, a matter on which I happen to have some rather strong opinions in the negative, it seems wholly unfair to punish broadcasters for something said on a live broadcast by someone not under their control. It is, in fact, the verbal equivalent of the whole Janet Jackson Super Bowl mess, for which Viacom paid out more than $ 3.5 million in absurdly administered "indecency" fines.
Even if you believe that broadcasters should be held to "decency" standards, holding them responsible for things they have no control over is both unfair and, as the Court found today, a violation of the First Amendment.