Federal Court Upholds Constitutionality Of Health Insurance Mandates
The new health care law's individual mandate has survived it's first legal challenge, and that's not really a surprise.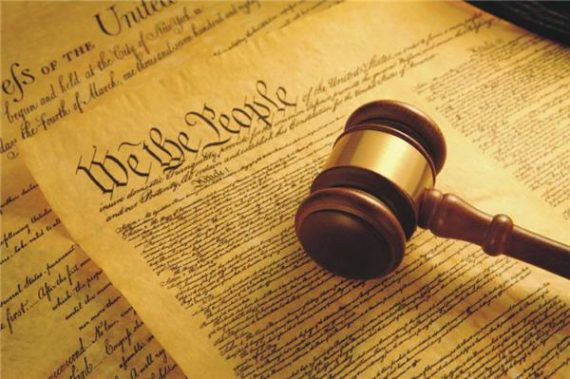 A Federal District Court in Michigan has issued the first ruling on the merits challenging the constitutionality of the individual health insurance mandates in the new health care reform law, and it was a defeat for the opponents of ObamaCare:
A federal judge in Detroit today upheld key provisions of President Barack Obama's Health Care Reform Act of 2010.

In a 20-page decision, U.S. District Judge George Steeh refused to issue a preliminary injunction to halt preparations for putting federal health reforms into full effect in 2014. He also dismissed the key points of the suit — requiring Americans to buy health insurance and penalizing those who don't starting in 2014.

He is the first judge nationally to rule on the key criticisms of the law.

The Thomas More Law Center, which sued along with four plaintiffs, said it plans to appeal the decision.
In the opinion, which I've embedded below, Judge Steeh bases his ruling entirely on Congressional power under the Interstate Commerce Clause and does not rule at all on the additional ground raised by the Federal Government that the mandate is a proper exercise of the power to tax and spend for the General Welfare.
The money quote from the decision:
The health care market is unlike other markets. No one can guarantee his or her health, or ensure that he or she will never participate in the health care market. Indeed, the opposite is nearly always true. The question is how participants in the health care market pay for medical expenses – through insurance, or through an attempt to pay out of pocket with a backstop of uncompensated care funded by third parties. This phenomenon of costshifting is what makes the health care market unique. Far from "inactivity," by choosing to forgo insurance plaintiffs are making an economic decision to try to pay for health care services later, out of pocket, rather than now through the purchase of insurance, collectively shifting billions of dollars, $43 billion in 2008, onto other market participants.

As this cost-shifting is exactly what the Health Care Reform Act was enacted to address, there is no need for metaphysical gymnastics of the sort proscribed by Lopez. The plaintiffs have not opted out of the health care services market because, as living, breathing beings, who do not oppose medical services on religious grounds, they cannot opt out of this market. As inseparable and integral members of the health care services market, plaintiffs have made a choice regarding the method of payment for the services they expect to receive. The government makes the apropos analogy of paying by credit card rather than by check. How participants in the health care services market pay for such services has a documented impact on interstate commerce. Obviously, this market reality forms the rational basis for Congressional action designed to reduce the number of uninsureds.

The Supreme Court has consistently rejected claims that individuals who choose not to engage in commerce thereby place themselves beyond the reach of the Commerce Clause. See, e.g., Raich, 545 U.S. at 30 (rejecting the argument that plaintiffs' homegrown marijuana was "entirely separated from the market"); Wickard, 317 U.S. at 127, 128 (home-grown wheat "competes with wheat in commerce" and "may forestall resort to the market"); Heart of Atlanta Motel v. United States, 379 U.S. 241 (1964) (Commerce Clause allows Congress to regulate decisions not to engage in transactions with persons with whom plaintiff did not wish to deal). Similarly, plaintiffs in this case are participants in the health care services market. They are not outside the market. While plaintiffs describe the Commerce Clause power as reaching economic activity, the government's characterization of the Commerce Clause reaching economic decisions is more accurate.
Based on the current state of Commerce Clause jurisprudence, which goes back to a case called Wickard v. Fillburn in which the New Deal era Court held that a farmer growing wheat on his own farm for his own use could still be subject to regulations of the Agricultural Adjustment Act of 1938, this is not at all a surprising decision. In fact, it's fairly clear that if the mandate is to be declared unconstitutional, it would require a Court to determine that 6o-plus years of Commerce Clause case law was wrongly decided. That isn't something that Court's do on a whim, and even a Justice like Antonin Scalia is unlikely to throw out a half century's worth of case law without a very good reason.
It's unclear what impact this decision will have on the cases pending in Virginia and Florida. Since it comes from a District Court, it isn't considered binding precedent of any kind, however it's a certainty that the Federal attorneys assigned to those cases will be incorporating this decision into their pleadings.
The next step for this case would be the Sixth Circuit Court of Appeals. However, in one way or another, it's fairly clear that this case is head to the Supreme Court.