Federal Government Far Behind States and Localities in Social Distancing
Most federal workers are still packing themselves into offices.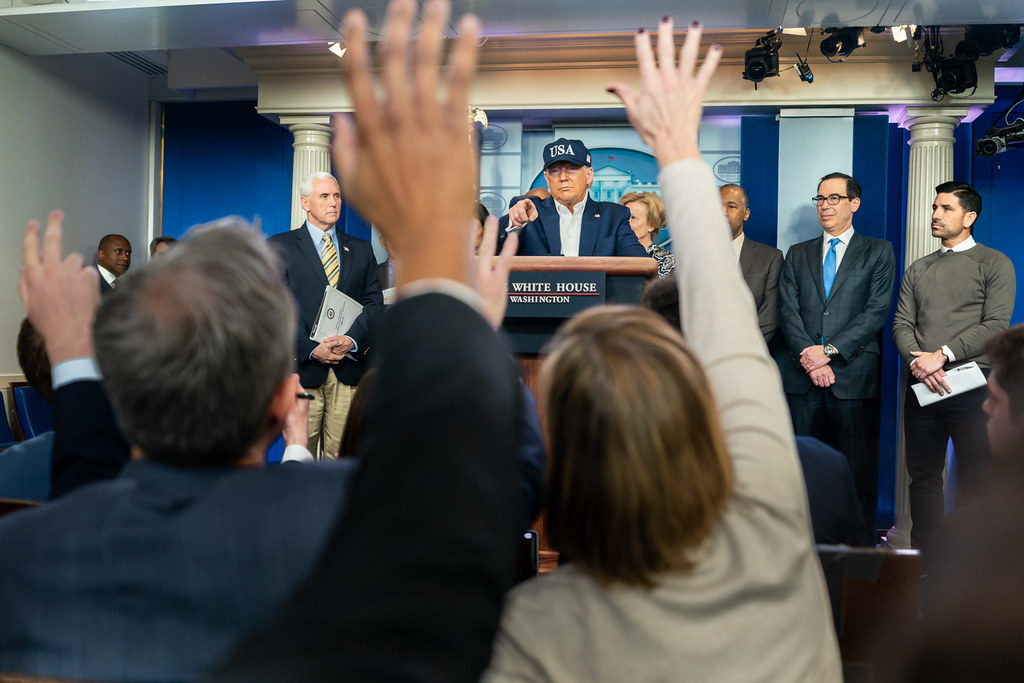 President Trump declared a national state of emergency Friday afternoon, lagging several states and localities. Schools and colleges across the country have been steadily closing for weeks. Some American cities have closed bars and ordered restaurants open for delivery and take-out only. But the Federal government, which should be leading, is far behind.
NYT ("Most federal workers will report to the office Monday — as the rest of the country isolates itself"):
Most of the nation's 2.1 million federal employees will report to work Monday to tightly packed office cubicles and other workplaces where they serve the public, even as schools and colleges across the country have closed, businesses have sent their staffs home to work and governors have canceled public activities to limit the spread of the coronavirus.

Top U.S. health officials are urging Americans to limit close contact with others, but the federal government appears to be hunkering down to limit disruption, creating widespread anxiety for employees who fear they are putting themselves and their families at risk.

Sunday night, in response to mounting criticism, the Trump administration urged agencies in the Washington area to "offer maximum telework flexibilities" to employees who are eligible for remote work.

The guidance followed a recommendation from the acting White House budget director Friday that limited telework to the elderly, pregnant or those with health risks. But Sunday's directive was not mandatory, and it left out most of the government. Just 15 percent of the federal workforce is in the D.C. area.
There have been some major adaptations. The Defense Department, for which I work, has all but ended official travel and has barred its employees from international travel and greatly restricted domestic travel even on a personal basis.
But by leaving the decisions to individual agencies, we're unnecessarily slowing the process and greatly endangering the public we ostensibly serve.
Most of the professional military education community has finally moved to distance learning, starting today in most cases. The holdouts, as best as I can tell, are the Army War College and Marine Corps University. I'm sure we'll follow suit very soon but, again, every day we're face-to-face we increase the risk of exposure and therefore risk the wellbeing of the elderly and other vulnerable populations, as well as placing additional strain on a fragile treatment infrastructure.
While frustrating, it's hard to blame local leadership. Other than short-term shutdowns due to budget standoffs or severe weather, we have no real experience with distributed work on a mass basis. And every agency believes its work is vital.
As with so many things in this crisis, the problem goes to the very top. We're far past the point where the President should have issued clear orders that made closure the norm, with face-to-face operation the exception that required approval.