Federal Judge: Official Violated First Amendment By Blocking User From Her Facebook Page
A Federal Judge has ruled against an elected official who blocked a constituent from accessing her Facebook page.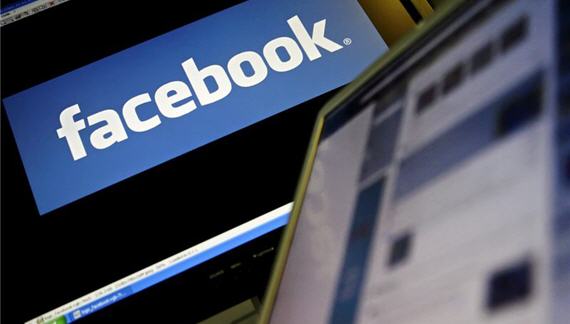 In a case that could have implications for a lawsuit recently filed against President Trump, a Federal District Court Judge in Virginia has ruled against a local government elected official who temporarily banned a constituent from accessing her personal Facebook page which she was using to interact with constituents:
A federal court in Virginia ruled that a local politician violated the free-speech rights of a constituent she banned from her Facebook page, in a case the judge said raises "important questions" about the constitutional restrictions that apply to social media accounts of elected officials.4

The ruling by U.S. District Judge James Cacheris in Alexandria, Va., could buttress a lawsuit in New York alleging that President Donald Trump unconstitutionally suppressed dissent by blocking Twitter users from following his account.

President Trump's frequent use of Twitter has added urgency to First Amendment questions revolving around the use of social media by public officials.

In the Virginia case, Brian Davidson sued the chairwoman of the Loudoun County Board of Supervisors, who temporarily banned him from her Facebook page after he posted criticism of local officials last year.

Judge Cacheris, finding that the Facebook page of Phyllis Randall was a public forum, said Ms. Randall committed "a cardinal sin under the First Amendment."

"The suppression of critical commentary regarding elected officials is the quintessential form of viewpoint discrimination against which the First Amendment guards," Judge Cacheris wrote in his 44-page ruling on Tuesday.

Ms. Randall, who lifted the ban against Mr. Davidson after 12 hours, faces no penalty. Judge Cacheris said the consequences of her actions were "fairly minor."

Julia Judkins, a Fairfax, Va., lawyer who represents Ms. Randall, said Judge Cacheris erred in equating Ms. Randall's personal Facebook page to a government account.

"How does this one person's Facebook page that she's not using county resources to maintain…how does that become like the government?" Ms. Judkins said.

Judge Cacheris noted that Ms. Randall used her Facebook page to solicit comments from her constituents.

Mr. Davidson, a software consultant, said Ms. Randall posted during business hours and meshed the trappings of her office, including her government email address, into her account.

"She wants the public to believe she's transparent but then to ban critics," he said.

Ms. Randall said she blocked Mr. Davidson briefly because he posted comments that mentioned the family of elected officials, but that she wouldn't block anyone solely for making comments critical of public officials themselves.

A separate lawsuit filed by Mr. Davidson against county school board officials who blocked him, alleging similar violations, is pending before another judge on the Alexandria-based federal trial court. A decision could come at any time.

Judge Cacheris said Ms. Randall is still free to moderate comments on her Facebook page, and he cautioned that his ruling shouldn't be read as prohibiting all public officials from blocking commenters from their social media accounts.
It's important to note that the Facebook page that Randall created wasn't the kind of personal page that is created when someone signs up for Facebook, such as my own Facebook page, where a user can determine via security settings where posts are visible to all members of the public or only to people who the user has approved as "friends" on the network. Instead, it appears from the record that Randall set up a separate Facebook page under the title "Chair Phyllis J. Randall" which she used specifically to communicate to and interact with constituents and other members of the public. Thus, even though the page was apparently one that she maintained on her own, it is also clear that the Facebook page functioned as a means of communication between Randall and her constituents, and a means by which members of the public could learn about what was going on in their government. Based on this, and on the manner in which Randall operated the page and moderated comments, Judge Cacheris determined that the page she created was a forum dedicated to her position as a government official. From that, he concluded that the decision to block Davidson, even temporarily, was improper:
When one creates a Facebook page, one generally opens a digital space for the exchange of ideas and information. Defendant did so here, deliberately permitting public comment on her "Chair Phyllis J. Randall" Facebook page. In practice, Defendant has allowed virtually unfettered discussion on that page. Indeed, Defendant has affirmatively solicited comments from her constituents:
Everyone, could you do me a favor. I really want to hear from ANY Loudoun citizen on ANY issues, request, criticism, compliment, or just your thoughts. However, I really try to keep back and forth conversations (as opposed to one time information items such as road closures) on my county Facebook page (Chair Phyllis J. Randall) or County email …. Having back and forth constituent conversations are Foiable (FOIA) so if you could reach out to me on these mediums that would be appreciated. Thanks much, Phyllis
This sort of governmental "designation of a place or channel of communication for use by the public" is more than sufficient to create a forum for speech.

[And the Court need not determine whether the forum should be categorized as] a traditional, limited, or non-public forum…. Defendant engaged in viewpoint discrimination by banning Plaintiff from her Facebook page. Viewpoint discrimination is "prohibited in all forums."

Defendant generally does not moderate comments except those that contain profanity, and Plaintiff remains the only person Defendant has ever banned from her "Chair Phyllis J. Randall" In short, Defendant did not ban Plaintiff pursuant to any neutral policy or practice that she has applied in an evenhanded manner. Rather, from Defendant's testimony, it is apparent that Defendant banned Plaintiff from the "Chair Phyllis J. Randall" Facebook page because she was offended by his criticism of her "colleagues on the School Board":
Q. And what did that post consist of?

A. A lot of talking about the School Board members, and it was a lot of accusations about — what I considered accusations — about the School Board members. I didn't know those statements to be true or not true. And they were not germane to the post. But mostly, because they were accusations that I didn't know to be true and I thought they were fairly personal in nature. And so, I didn't want them on the site.

Q. What kind of accusations?

A. Accusations about their spouses and that maybe there was — things like we should all ask the question, or is there money being taken or given. Those kinds of things. Just accusations about who I consider my colleagues on the School Board. I had no idea if any of that was correct, and I also feel that if you pose a question that says, "We should ask if somebody is taking kickback money," then that's probably not something I want to leave on my —

Q. Were these accusations from which you inferred criminal activity or allegations were being made against individuals who are identified?

A. I don't know if I would say "criminal." In my opinion, they were slanderous.

Defendant then "decided at that moment that if [Plaintiff] were a type of person that would make comments about people's family members, then maybe [Defendant] didn't want [Plaintiff] to be commenting on [her] site."

If the Supreme Court's First Amendment jurisprudence makes anything clear, it is that speech may not be disfavored by the government simply because it offends…. Defendant's offense at Plaintiff's views was therefore an illegitimate basis for her actions — particularly given that Plaintiff earned Defendant's ire by criticizing the County government. Indeed, the suppression of critical commentary regarding elected officials is the quintessential form of viewpoint discrimination against which the First Amendment guards.

Practically speaking, the consequences of Defendant's actions were fairly minor. The ban lasted a matter of hours, spanning only a single night. During that time, Plaintiff was able to post "essentially the same thing on multiple pages." There is little indication that Plaintiff's message was suppressed in any meaningful sense, or that he was unable to reach his desired audience.

As the Supreme Court has recently noted, however, social media — and Facebook in particular — has become a vital platform for speech of all kinds…. The Court cannot treat a First Amendment violation in this vital, developing forum differently than it would elsewhere simply because technology has made it easier to find alternative channels through which to disseminate one's message. Moreover, as made clear by another recent Supreme Court opinion, the government violates the First Amendment by disfavoring "offensive" speech in ways far milder than outright suppression.
In the days since it was handed down, Judge Cacheris's decision has, inevitably, led to comparisons with a lawsuit filed in Federal Court in New York City on behalf of a group of Twitter users who have been blocked from following President Trump's personal account. As I noted in a post at the time the lawsuit was filed and in an earlier post, those users are alleging that the decision to block them from accessing Trump's Twitter page is a violation of their First Amendment right to communicate their views to a government official and to access a feed that the White House itself has stated is a channel for official policy statements. That case is currently still pending before the District Court, of course, and it's far too early for there to be any real news to be reported regarding developments. Additionally, it's worth noting that Cacheris's ruling is not binding on the Judge who will be considering the case against Trump. Nonetheless, the attorneys for the Plaintiffs in those cases will no doubt be citing this opinion in future arguments in the Trump case, and it could prove to be influential in deciding the case against the President
There are, quite obviously, some parallels between this case and the case involving Trump's Twitter feed. As with the @RealDonaldTrump, Randall's Facebook page was a "personal" page that she used to interact with county residents and constituents regarding issues that came before her as Chairman of the Board of Supervisors. Additionally, both Trump's Twitter feed and Randall's Facebook page were used by their respective owners to communicate important policy decisions. Just this week, for example, the President has used his Twitter account to announce a major policy change to U.S. military policies regarding transgender service members, to announce a significant change in personnel inside the West Wing, and to openly criticize his own Attorney General. Just this morning, Trump used his account to essentially demand that Senate Republicans bring an end to the legislative filibuster, something that has been a part of Senate rules for more than 200 years. Given that, the logic that Cacheris uses in determining that Randall acted improperly when she temporarily blocked Davidson from viewing or commenting on her Facebook page can easily be turned around to also rule that Trump has acted improperly by blocking the Plaintiffs from reading or directly interacting with him. If the Court in Trump's case follows the similar logic in the case against him, then the conclusion that he violated the First Amendment when he blocked the Plaintiffs.
On the other hand, there are also some differences between the case Judge Cacheris decided and the case against Trump that argue that a different outcome may be warranted. For one thing, when Randall blocked Davison from accessing her page, her action completely cut him off from either seeing what she was posting regarding her activities as an elected official or from commenting on it or bringing some matter to her attention as a constituent. This isn't entirely true in the case of someone blocked from viewing Trump's Twitter feed. As I noted in my previous posts on that case, there are several ways that someone who is blocked by a Twitter user can get around that block and view what is being posted by the user who blocked them. One of the simplest methods is to log off of Twitter and simply access the direct URL of the Twitter feed itself. Since they aren't logged into their account, the block would not be in effect. Another method would be to set up a second Twitter account that is not covered by the block, a relatively easy and entirely cost-free process. Finally, one access the Twitter page by using the "incognito" mode that most modern web browsers have that allow someone to surf the Internet without having to deal with cookies and other methods that seek to determine someone's identity. Another difference between blocking someone on Facebook and blocking them on Twitter is that blocking on Facebook essentially prevents them from commenting at all in a manner that the Twitter user who blocked them can see. On Twitter, a person who is blocked can still send messages to the Twitter account that blocked them, and although such messages will not show up in that persons "Mentions," it would still be viewable via a search if they did a search in Twitter under their username. Given these and other functional differences, it's possible to conclude that a Twitter block is not an impermissible restraint on the First Amendment rights of the blocked users.
In any case, Judge Cacheris's ruling will no doubt be appealed, so it's possible that it could be overturned. It's likely, though, that we will get some kind of ruling in the case against Trump before there's any decision on the appeal of the case against Ms. Randall, so it's likely that Cacheris's ruling will be influential in determining the outcome of the case against Trump.
Here's Judge Cacheris's opinion:
Davison v. Loudoun County Board of Supervisors Et Al by Doug Mataconis on Scribd