Federal Judge Strikes Down Colorado Same-Sex Marriage Ban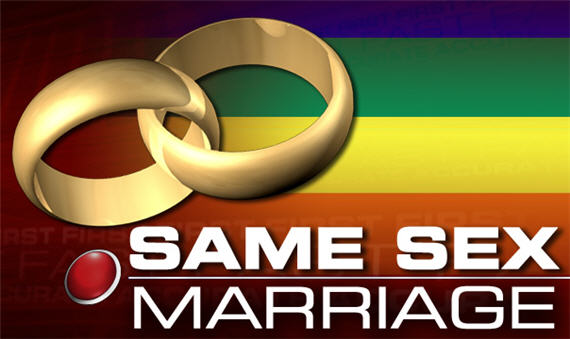 Thanks in large part to the decisions from the 10th Circuit decisions that struck down similar laws in Utah and Oklahoma, a Federal Judge in Colorado has ruled that the Centennial State's ban on same-sex marriage is unconstitutional:
Colorado Attorney General John Suthers lost another round in his fight to defend the state's voter-approved ban on gay marriage.

Federal and state judges have now declared the law unconstitutional, and Boulder's clerk continues to defy him by issuing licenses to same-sex couples.

On Wednesday, U.S. District Judge Raymond P. Moore rejected Suthers' request to halt proceedings in the case but stayed his decision until 8 a.m. Aug. 25.

That gives Suthers time to appeal Moore's decision to the 10th U.S. Court of Appeals — the same court that found a similar ban in Utah to be unconstitutional less than a month ago.

Moore's ruling marks the fourth time in two weeks that Suthers' efforts have been thwarted by a judge. The attorney general has repeatedly argued that the issuance of licenses continues to stir legal chaos in the state, even though Gov. John Hickenlooper and others have urged him to stop defending the marriage ban.

In denying Suthers' request for a stay, Moore wrote that "it is Plaintiffs who suffer irreparable harm if Colorado's unconstitutional same-sex marriage ban is not enjoined."

Suthers' office filed an appeal in the 10th Circuit about an hour after Moore issued his ruling.

"We are gratified Judge Moore agreed with us that additional litigation in that court would be wasteful given that our laws' status will be decided by the Supreme Court's decision in the Utah's case," Suthers said in a statement. "We expect the court of appeals to continue the stay, as it and the supreme courts of the U.S. and Colorado have in similar cases."

As Colorado courts continue to rule in favor of same-sex marriage, some attorneys and advocates have accused Suthers of standing alone in opposition.

"This really has made us thrilled and we are grieving little," said Sheila Schroeder, one of the six couples who filed the federal lawsuit on July 1. "The grief comes from John Suthers' insistence in clogging up the courts with unnecessary lawsuits."

Still, Suthers has been resolute as cases have sped forward, and he remains adamant that he will defend the ban that voters approved in 2006.

His office has appealed a July 9 ruling by Adams County District Court Judge C. Scott Crabtree, who found the state's ban is unconstitutional. Crabtree immediately stayed his ruling.

Suthers appealed Crabtree's ruling to the Colorado Supreme Court. Oral arguments in that case probably will not be heard until some time next year.

"He (Suthers) needs to step back, let go of this losing fight, let go of these mean-spirited attacks on same-sex families throughout Colorado and allow marriage equality to become the law of the land," said Mari Newman, one of the attorneys representing couples in the federal lawsuit.
Given the fact that Colorado is part of the Tenth Circuit, Judge Moore, a 2013 Obama appointee, relied heavily on the 10th Circuit Court of Appeals rulings on this matter, principally on Kitchen v. Herbert, which is the case that struck down Utah's marriage ban earlier this summer:
In Kitchen, the Tenth Circuit held that Utah's same-sex marriage bans do not withstand constitutional scrutiny as "under the Due Process and Equal Protection Clauses of the United States Constitution, those who wish to marry a person of the same sex are entitled to exercise the same fundamental right as is recognized for persons who wish to marry a person of the opposite sex." Kitchen, 2014 WL 2868044, at *32. Subsequently, the Tenth Circuit decided Bishop v. Smith, Nos. 14-5003 & 14-5006, __ F.3d __, 2014 WL 3537847 (10th Cir. July 18, 2014), which reaffirmed that "[s]tate bans on the licensing of same-sex marriage significantly burden the fundamental right to marry." Id. at *6. The Court agrees with the analysis in Kitchen and Bishop that marriage is a fundamental right and that the Challenged Laws impermissibly infringe upon that right. The Court therefore concludes that Plaintiffs will likely succeed in establishing that Colorado's ban impermissibly violates Plaintiffs' constitutional rights. Accordingly, this factor favors granting an injunction.

Next, Plaintiffs have also shown that substantial irreparable injury will result if the injunction does not issue. Where the harm is "great" or "substantial," the deprivation of constitutional rights, for even minimal periods of time, constitutes irreparable harm. See Hobby Lobby Stores, Inc. v. Sebelius, 723 F.3d 1114, 1146 (10th Cir. 2013) ("establishing a likely [Religious Freedom Restoration Act] violation satisfies the irreparable harm factor"), aff'd on other grounds, 573 U.S. __, 2014 WL 2921709 (2014); Heideman v. South Salt Lake City, 348 F.3d 1182, 1190 (10th Cir. 2003) ("[T]he loss of First Amendment freedoms, for even minimal periods of time, unquestionably constitutes irreparable injury." (quoting Elrod v. Burns, 427 U.S. 347, 373 (1976)); 11A Charles Alan Wright et al., Federal Practice & Procedure § 2948.1 (3d ed.2014) (where alleged deprivation of constitutional right is involved, "most courts hold that no further showing of irreparable injury is necessary"). Here, Plaintiffs' establishment of a violation of their constitutional rights – their fundamental right to marry and to have their marriages recognized – satisfies the irreparable harm factor.1 See Hobby Lobby, 723 F.3d at 1146.

Third, the threatened injury to Plaintiffs by the enforcement of Colorado laws which are unconstitutional outweighs any damage the injunction may cause to Defendants. Due to Defendants' non-opposition to the granting of an injunction, they did not address in that context how this or any other factor favored them. Nonetheless, in arguing for a stay of the injunction, Defendants contend that enjoining a state law as unconstitutional creates irreparable injury. But here, the Court is enjoining state laws without opposition from Defendants, which laws the Court has further found to be clearly unconstitutional. Thus, the equities tip strongly in favor of Plaintiffs.

Finally, the issuance of the injunction would not be adverse to the public interest as "'it is always in the public interest to prevent the violation of a party's constitutional rights.'" Hobby Lobby, 723 F.3d at 1147 (quoting Awad v. Ziriax, 670 F.3d 1111, 1132 (10th Cir. 2012)). Accordingly, this factor also favors Plaintiffs.

In summary, even under the heightened standard, Plaintiffs have shown that all the preliminary injunction factors tip in their favor and that an injunction should be entered.
Coloardo's Republican Attorney General is appealing this decision. Of course, since the appeal is going to the Tenth Circuit the outcome would seem to be obvious, although its possible that appellate proceedings in this and any other number of cases pending across the country will be stayed in the event the Supreme Court agrees to hear the issue in its upcoming term.
Here's the opinion: