Feds Settle Claim Against Former Vice Chairman
The taxpayers shelled out nearly $1 million for . . . something.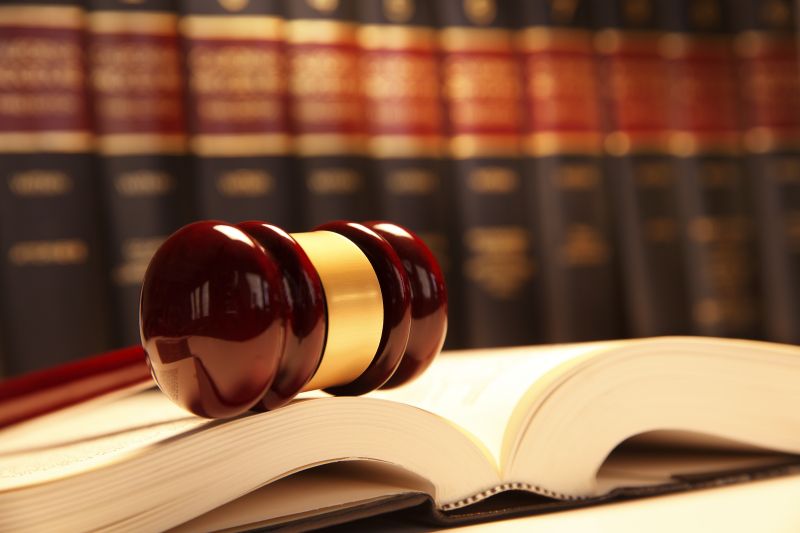 AP ("Army colonel gets $975,000 in sex assault case against former Joint Chiefs vice chairman"):
A retired Army colonel has reached a court settlement of nearly $1 million in a sexual assault lawsuit against Air Force Gen. John Hyten, who served as vice chairman of the Joint Chiefs of Staff.

The settlement with the U.S. government ends more than four years of investigations, reviews and congressional digging into the matter, which delayed — but ultimately did not defeat — Hyten's nomination for vice chairman in 2019. He served two years and did not seek a second term.

Army Col. Kathryn Spletstoser, who served as Hyten's aide in 2017, filed the lawsuit, and in the settlement reached in U.S. District Court in California on Wednesday, the federal government will pay her $975,000.

"It is my sincere hope that the successful outcome in my case will embolden other survivors of military sexual violence to come forward — no matter how high ranking the perpetrator," she said in a statement Thursday.

In an interview with The Associated Press in 2019, Spletstoser said Hyten subjected her to a series of unwanted sexual advances by kissing, hugging and rubbing up against her in 2017 while she was one of his top aides. She said she repeatedly pushed him away and told him to stop, and that he tried to derail her military career after she rebuffed him.

Hyten vigorously denied her allegations during a Senate Armed Services Committee hearing in July 2019, with his wife seated behind him and Spletstoser looking on from a short distance away. An internal Air Force investigation determined there was insufficient evidence to charge him or recommend discipline. And a senior Air Force official said at the time that investigators also found no evidence Spletstoser was lying. The official spoke on condition of anonymity to discuss personnel matters.

It is not uncommon for the U.S. government to pay out large sums of money to settle lawsuits, but a sexual assault case against such a high ranking military officer is far more rare.

The number of reported sexual assaults in the military has increased nearly every year since 2006. And while the services have made inroads in making it easier and safer for service members to come forward, it still remains a highly unreported crime.

Hyten's nomination was delayed for months while senators pored over thousands of pages of documents and interviewed the general and Spletstoser. The eventual Senate vote of 75-22 to confirm him reflected a bit more opposition than most military nominations, which usually get near-unanimous support.
The report raised more questions than it answered so Iooked for more. The NYT report ("U.S. to Pay $975,000 to Resolve Sexual Assault Claims Against Air Force General") was more thorough but still not all that helpful. It's more graphic about the allegations:
In her lawsuit, Colonel Spletstoser said that on one occasion in 2017, General Hyten had grabbed her hand and put it on his crotch so that she could feel his erect penis. On another occasion, she said, he had pulled her to him and kissed her on the lips while pressing himself against her, then ejaculated, getting semen on his sweatpants and on her yoga pants.
But it also reinforces Hyten's denial and the lack of evidence against him:
Speaking at General Hyten's confirmation hearing in July 2019, Heather A. Wilson, a former Air Force secretary, said she had directed a thorough investigation into the accusations and had concluded that the general "was falsely accused." She praised General Hyten's credibility and experience.

In September 2019, the Senate voted, 75 to 22, to confirm General Hyten's nomination. Colonel Spletstoser retired the following month after a 30-year career in the Army. General Hyten retired in 2021 after 40 years in the military.
It's noteworthy that these are matters of course: it is mandatory (although waiverable) to retire at the 30-year mark for colonels not selected for brigadier general and Hyten completed his two-year term as Vice Chief (since extended to four years).
Both parties agreed this week to the $975,000 settlement to resolve the lawsuit that Colonel Spletstoser had filed in U.S. District Court for the Central District of California, court documents show.

The settlement stipulates that it is "in no way intended to be, and should not be construed as, an admission of liability or fault on the part of the United States, its agencies, officers, employees, agents, and servants."
I have no personal knowledge of Spletstoser but she was clearly an outstanding officer, selected as a White House Fellow, for battalion command, and for prestigious senior billets. I can't imagine why she would level such scandalous charges against a senior leader if they didn't happen.
At the same time, Hyten obviously also had a brilliant career. He denies the allegations and was cleared of them in a thorough investigation. The Secretary of the Air Force* concluded not simply that there was no evidence—which is often, if not usually, the case in these situations—but that "he was falsely accused."
So I still don't understand on what basis she had a claim against the federal government here, let alone why they agreed to pay her a hefty settlement. (Whether coincidental or otherwise, it's almost exactly six years of base pay for a 30-year colonel.) Was there additional evidence not uncovered in the original investigation? Or was this simply a case of it being cheaper to pay her off than litigate multiple suits?
It's noteworthy that the settlement is clear that, "This stipulation for compromise settlement is not, is in no way intended to be, and should not be construed as, an admission of liability or fault on the part of the United States, its agencies, officers, employees, agents, and servants, and it is specifically denied that they are liable to the Plaintiff." And that Spletstoser's attorney fees, which I imagine to be considerable, are to be paid from the settlement.
_________________
*Yes, Wilson was a Trump appointee but she was hand-picked by Jim Mattis and eminently qualified for the job. For whatever reason, the senior-most Defense Department posts were a rare area where Trump's appointees were what one would have expected in a normal Republican presidency.