Florida's Campus Speech Law
Ron DeSantis and friends are afraid of higher education.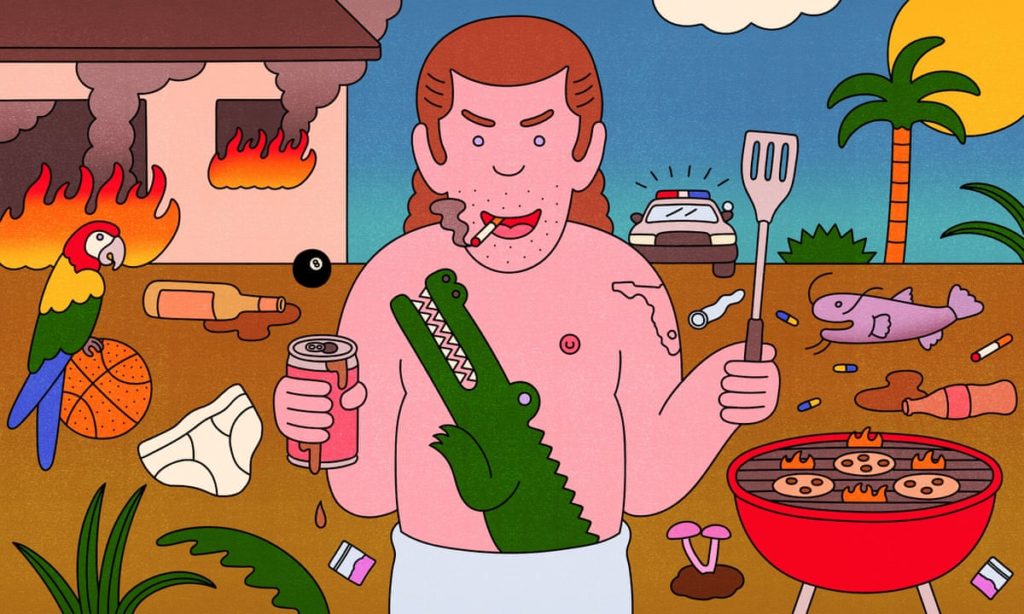 The Hill ("Florida Gov signs law requiring students, faculty be asked to declare their political beliefs"):
Florida Gov. Ron DeSantis (R) on Tuesday signed legislation mandating public colleges and universities survey students and faculty about their beliefs in an effort to promote intellectual diversity on campuses.

"We obviously want our universities to be focused on critical thinking, academic rigor," DeSantis said during a news conference Tuesday, according to the Naples Daily News.

"We do not want them as basically hotbeds for stale ideology," he said.

"It used to be thought that a university campus was a place where you'd be exposed to a lot of different ideas," DeSantis said. "Unfortunately, now the norm is, these are more intellectually repressive environments," he added.

Under House Bill 233, surveys would be conducted annually on campuses to assess viewpoint diversity and intellectual freedom, and determine "the extent to which competing ideas and perspectives are presented," and whether students and faculty "feel free to express beliefs and viewpoints on campus and in the classroom."
The Tampa Bay Times ("State university faculty, students to be surveyed on beliefs") adds:
In his continued push against the "indoctrination" of students, Gov. Ron DeSantis on Tuesday signed legislation that will require public universities and colleges to survey students, faculty and staff about their beliefs and viewpoints to support "intellectual diversity."

The survey will discern "the extent to which competing ideas and perspectives are presented" in public universities and colleges, and seeks to find whether students, faculty and staff "feel free to express beliefs and viewpoints on campus and in the classroom," according to the bill.

[…]

University faculty members have worried the new measure could create a chilling effect on their freedom of speech. Democratic lawmakers also have argued the bill might allow politicians to meddle in, monitor and regulate speech on campus in the future.

[…]

Officials at some of the state's major universities, including Florida State University and Florida International University, did not immediately respond to requests for comment on the governor's claims.

The University of Florida issued a statement that upheld the Gainesville-based school as a "marketplace of ideas where a wide variety of opinions are expressed and independent inquiry and vigorous academic deliberation are valued."

"We believe the survey will reflect that, and we look forward to widespread participation across campus," the statement said.
Aside from the sheer cartoonishness of DeSantis and his Republican colleagues in this matter, I'm more than a little surprised that university leaders are responding so meekly. This is a rather clear challenge to academic freedom and paired with a not-so-subtle threat to defund universities that don't teach Trumpist and Fox News dogma (especially in conjunction with other provisions of the law).
Oddly, the survey, which is getting all the press attention, is only one tiny paragraph in the 12-page bill. And there's nothing in there that obviously gives it teeth. Indeed, there's noting that would seem to require anyone to actually take the survey—the school is simply required to administer it and compile results. Nor is there any obvious way to prevent mass pranking of the survey, with everyone answering as though they're QAnon members.
Looking at the bill itself, the survey itself is not the most objectionable measure. In the very first substantive section, it declares "'Intellectual freedom and viewpoint diversity' means the exposure of students, faculty, and staff to, and the encouragement of their exploration of, a variety of ideological and political perspectives." And the next states that, "'Shield' means to limit students', faculty members', or staff members' access to, or observation of, ideas and opinions that they may find uncomfortable, unwelcome, disagreeable, or offensive." It seems rather clear that they're intending to force the teaching of ideas that lack scholarly backing and are giving license to those who wish to spew vitriol at LGBTQ students and faculty.
Later in the bill, they specifically allow the audio and/or video capture of any events on campus and the subsequent publication of any outdoor events on the Internet. This is an encouragement to harassment and a violation of academic norms that encourage the free exchange of ideas through non-attribution. What happens in the classroom stays in the classroom precisely so that professors and students feel safe in expressing their views.
There are good things in the bill. Most notably, it requires due process, including the presumption of innocence, for punitive measures for violations of any campus codes of conduct. Presumably, this is a reaction to speech and sexual misconduct codes that require the accused to prove themselves innocent.