Former Navy Chief Petty Officer Leads Pro-Russian Information Warfare Network
A weird twist to the online leak story.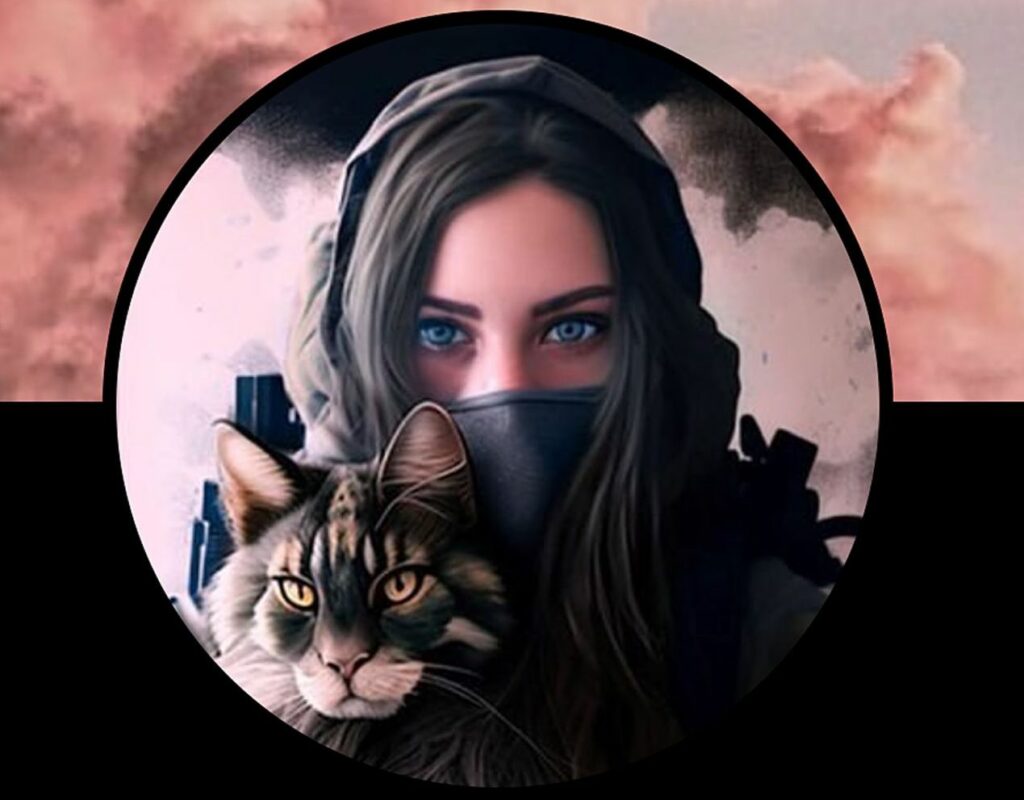 WSJ ("Social-Media Account Overseen by Former Navy Noncommissioned Officer Helped Spread Secrets"):
A social-media account overseen by a former U.S. Navy noncommissioned officer—a prominent online voice supporting Russia's war on Ukraine—played a key role in the spread of intelligence documents allegedly leaked by Airman First Class Jack Teixeira.

A purported Russian blogger known as Donbass Devushka, which translates as Donbas Girl, reposted the files from obscure online chat rooms. The blog is the face of a network of pro-Kremlin social-media, podcasting, merchandise and fundraising accounts. But the person who hosted podcasts as Donbass Devushka and oversees these accounts is a Washington-state-based former U.S. enlisted aviation electronics technician whose real name is Sarah Bils.

Russia first intervened in the Donbas part of eastern Ukraine in 2014, and most of the recent fighting has focused on that area.

Ms. Bils, 37 years old, served at the U.S. naval air station on Whidbey Island until late last year, even as the accounts she had established and supervised glorified the Russian military and the paramilitary Wagner Group. They are among the most widely followed English-language social-media outlets promoting Russia's views.

In an interview Saturday at her home in Oak Harbor, Wash., Ms. Bils said she is an administrator of the Donbass Devushka persona, and acknowledged raising funds and hosting podcasts under that name. She added, however, that she is one of 15 people "all over the world" involved in running the Donbass Devushka network. Ms. Bils declined to identify these people.

On April 5, the Donbass Devushka Telegram account posted four of the allegedly leaked classified documents to its 65,000 followers, according to a screenshot seen by The Wall Street Journal. That led several large Russian social-media accounts to pick up on the documents, after which the Pentagon launched an investigation. Ms. Bils says another administrator posted the four files.

There is no evidence that Ms. Bils, who had a security clearance during her Navy service, has used that access to steal any classified information herself. "I obviously know the gravity of top-secret classified materials. We didn't leak them," she said.

[…]

Airman Teixeira's posts had languished online for months, shared among a small circle of fellow war and computer-game enthusiasts who had joined his invitation-only server on the Discord platform. Even after another member reposted the files to a larger Discord server, they remained unnoticed by the broader public. It was only after the posting of some of the files on Donbass Devushka's account that they turned into fodder for military enthusiasts and Russia supporters across the internet. Several dozen other classified files have been found in Discord since then, mostly dealing with the war in Ukraine but also containing a variety of secrets about other nations.

[…]

The Donbass Devushka Telegram account that Ms. Bils oversees describes itself as engaging in "Russian–style information warfare."

Linked accounts using the same name on other platforms also promoted the Russian agenda after Moscow's invasion of Ukraine in February 2022. The Donbass Devushka network hawked merchandise featuring Wagner and the Russian military, promising to send proceeds for the "freedom of Donbass" and to help "our men on the front."

Ms. Bils was promoted to the E-7 rank of chief aviation electronics technician in late 2020, a senior NCO position, according to promotion records posted on the Navy website and photographs of the ceremony on her former installation's Facebook page. Ms. Bils left the military in November last year with an honorable discharge and with the lower rank of E-5, according to military records. The reason for that significant demotion couldn't be immediately determined. Ms. Bils said she left the Navy for medical reasons, after suffering from post-traumatic stress disorder.

"Some very interesting potential intel," the Donbass Devushka Telegram account posted on April 5, attaching images of four files that Airman Teixeira allegedly stole from the U.S. military. "The authenticity cannot be confirmed but looks to be very damning nato information." The post remained online for several days.

Ms. Bils said that another administrator had posted these images, and that she was the one who later deleted them. "I don't even know the authenticity of the documents or what they say. I am not very well versed in reading documents like that," she said.

In addition to the Telegram account, established a year ago, the Donbass Devushka persona operates popular accounts on Twitter, YouTube, Spotify and other platforms. The Twitter account has been in existence since 2012.

Some of the slides reposted on the Telegram account overseen by Ms. Bils had been altered from the otherwise identical photographs allegedly posted by Airman Teixeira on Discord—changed to inflate Ukrainian losses and play down Russian casualties. A subsequent post on the Donbass Devushka Telegram channel, on April 12, denied that the image had been doctored by the administrators.

"We would never edit content for our viewers," the post said.

Ms. Bils has recorded podcasts with guests advocating for Russian President Vladimir Putin and opposing U.S. aid to Ukraine, according to a review of the podcast content. As a podcast host, Ms. Bils, originally from New Jersey, spoke with a slight Russian accent and claimed to have been born in Luhansk, in the Russian-controlled Donbas. In an interview, Ms. Bils said she had "some" Russian heritage, without providing details.
All of the stories I can find are just summaries of the WSJ piece, so information is scant.
Most obviously, why is a 37-year-old career Navy chief running a pro-Russia propaganda network? What's her motivation?
I'm also not sure I've ever heard of someone being both honorably discharged and busted back two ranks. Indeed, I don't know who would have the authority to do that. Unless something has changed—and I can find no evidence it has—even a field grade Article 15 has no authority to reduce the rank of servicemembers above pay grade E-6. Senior noncommissioned officers (pay grades E-7 through E-9) are selected by service-wide boards.