Fox, Squirrels Having A Field Day At The White House Amid Shutdown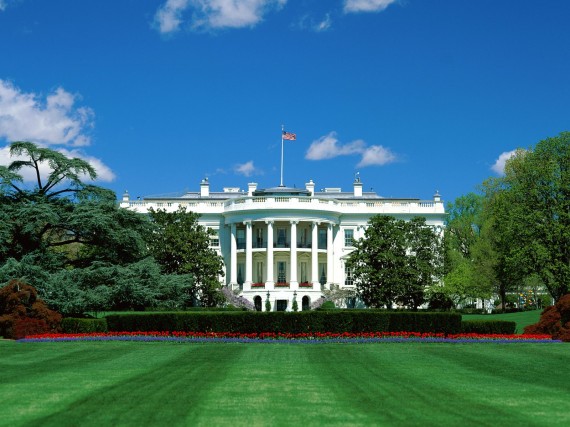 Well, some species seem to be benefiting from the government shutdown:
Right now, the many squirrels who live at the White House seem to have gotten even more aggressive with the low level of human intervention.  The squirrels are always a problem in the garden, eating the berry crop in the summer months.  But they're now kids in a candy store, gorging themselves.

The bushy-tailed residents are feasting on the ripe Sungolds on the vines, as well as on other tomatoes and peppers littering the ground, as are the many birds who call the White House home (look closely at the papaya tree photo above, and there's a squirrel at the bottom).

(…)

Still, the squirrels are also serving their country. They've been spotted eating the volunteer mushrooms that have newly colonized the grounds.

And about that fox that's now living in the seat of American power: Thanks to the shutdown, groundskeepers have given up on their efforts to catch the elusive creature, who showed up to live inside the White House gates more than two weeks ago. It has been spotted many times at dawn and dusk, according to the White House source.

The happy visitor is not the first fox to make a home with at the White House, but may well have the longest tenure.
All of this comes from the blog of  Eddie Gehman Kohan, who Garance Franke-Ruta describes as "the author of the Obama Foodorama blog, which chronicles food (and foodie) policy as it relates to the White House." Kohan is chronicling what has been happening during the shutdown to the vegetable garden that has been maintained for most years o the Obama Presidency. Apparently, with most of the people responsible for maintaining it furloughed just as peak harvest season occurs, it's become overgrown and a source of much joy and sustenance for the squirrels and that fox. Although, one imagines that the fox would be just as happy with the squirrels if the vegetables run out.
All of this, of course, leaves unanswered the question just how did a fox get on to the White House grounds?