Douglas Shulman's 157 Visits To The White House: Less Than Meets The Eye
Apparently, some people don't want to let the facts get in the way of a good conspiracy theory.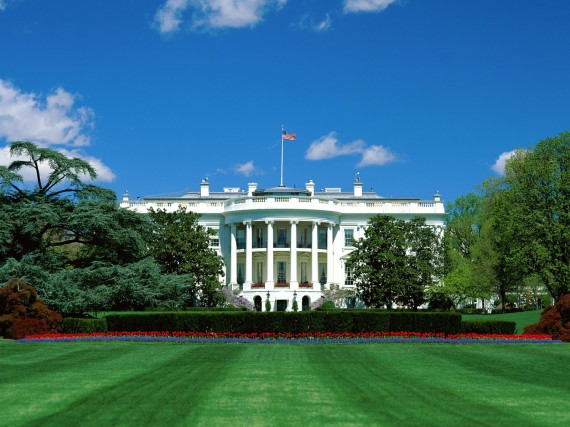 During last weeks hearings before the Congress on the IRS scandal, one of the Congressman questioning former IRS Commissioner Douglas Shulman alleged that White House Visitor Logs showed that he had visited the White House 157 times between January 2009 and November 2012 when he left office at the end of his term. Throughout the rest of the Shulman's appearance before the Committee, he was questioned repeatedly about what the purpose of his visits were and Shulman answered, quite understandably, that he cannot really remember off the top of his head the details of all of his meetings at the White House. Shulman did testify that he imagined that a good number of his  meetings would have been concerned with the implementation of the Affordable Care Act and the role that the Internal Revenue Service will play in that process. Shulman also testified that the only truly memorable visit he could recall at the time was attending the White House Easter Egg Roll with his children, a response that didn't exactly sit well with Republican members of the Committee.
Ever since that story, there's been a constant theme on the right at these visits somehow constitute proof that the White House and/or the Obama campaign was directing the IRS in politically targeting conservative groups who applied for 501(c)(4) status. After all, their argument goes, why else would the IRS Commissioner visit the White House that much, indeed allegedly far more than many Cabinet Department heads over the same period of time? The fact that Shulman has testified, without any evidence to contradict him, that he was unaware of what was going on in the 501(c)(4) processing office until after it had ended doesn't seem to matter to people making this argument. Personally, I never really saw much significance in these visitor log reports. After all, thousands of people visit the White House every month and most of them never see the President. Instead, they're meeting with lower level staffers. Presumably, I thought, that's what was happening with Shulman.
The Atlantic's Garance Franke-Ruta decided to look into the details behind those visitor logs and, not surprisingly, found there was much less there than met the eye:
[T]he public meeting schedules available for review to any media outlet show that very thing: Shulman was cleared primarily to meet with administration staffers involved in implementation of the health-care reform bill. He was cleared 40 times to meet with Obama's director of the Office of Health Reform, and a further 80 times for the biweekly health reform deputies meetings and others set up by aides involved with the health-care law implementation efforts. That's 76 percent of his planned White House visits just there, before you even add in all the meetings with Office of Management and Budget personnel also involved in health reform.

Complicating the picture is the fact that just because a meeting was scheduled and Shulman was cleared to attend it does not mean that he actually went. Routine events like the biweekly health-care deputies meeting would have had a standing list of people cleared to attend, people whose White House appointments would have been logged and forwarded to the check-in gate. But there is no time of arrival information in the records to confirm that Shulman actually signed in and went to these standing meetings.

Indeed, of the 157 events Shulman was cleared to attend, White House records only provide time of arrival information — confirming that he actually went to them — for 11 events over the 2009-2012 period, and time of departure information for only six appointments. According to the White House records, Shulman signed in twice in 2009, five times in 2010, twice in 2011, and twice in 2012. That does not mean that he did not go to other meetings, only that the White House records do not show he went to the 157 meetings he was granted Secret Service clearance to attend.
So, for those 157 meetings on the record, we have 146 where Shulman was cleared for access but for which we don't have official confirmation that he actually showed up and checked in at the White House Gates. Now, that doesn't necessarily mean that Shulman didn't attend those meetings. There could have been instances where he ended up attending by phone because he was unable to get away from the office, and there could have been others where his arrival was not properly noted in the records. It is hard to believe, though, that there would be 146 times when his arrival was not properly noted by whomever happened to be in charge of checking guests in that particular day. That would indicate a level of failure in White House security and record keeping that quite simply doesn't comport with reality. So, we've got two points that a simple check of the records would have shown anyone who looked. First, Shulman was quite simply not present at the White House all 157 times his name appears in the logs, and second, other records contemporaneous with the logs show that when Shulman was at the White House the meetings were most with middle and lower level staffers regarding implementation of the Affordable Care Act.
Franke-Ruta's investigation didn't stop there, though, and what was found casts considerable doubt on any theory that there was something nefarious about Shulman's visits to the White House:
The real problem with combing through the White House visitor logs is that they were a system designed for Secret Service clearance and White House security, not as comprehensive means of documenting every visitor to the White House, high to low. They miss the top end and some of the social end of people visiting the White House — people who are cleared through separate processes designed to protect presidential security other than getting swiped in at the front gate for an appointment.

(…)

The lay reader understands the White House to be the big white mansion with the columns and the Oval Office and the West Wing and the presidential family living in residence. The Daily Caller talked about visits to "the president's home." But the White House visitors' records cover the entire White House complex — the big famous white building, along with the freestanding Eisenhower Executive Office Building inside the gated compound and the New Executive Office Building, which is up 17th Street and outside the White House gates.

The vast majority of Shulman's scheduled meetings were to take place in the Eisenhower Executive Office Building — 115 of them. Another three were slated for the NEOB. That leaves just 25 percent of the meetings in the White House itself, or on its South Lawn.

Investor's Business Daily accused Shulman of having scurried "to the West Wing more than 100 times" in the piece "IRS Chief's 118 White House Visits Must Be Explained." But the publicly available data shows that the assertion of more than 100 West Wing visits is plainly wrong.
Franke-Ruta has a detailed listing of all of the visits for which Shulman's name shows up in the logs that I commend to your attention, and the data backs up the conclusions the piece reaches. Yes, it's true that Douglas Shulman's name shows up some 157 times in the White House visitor logs, however we can only say for sure that he was physically present on the White House campus 11 of those 157 instances, less than ten percent of the listed instances. As noted above, it's still possible he took part in meetings attached to the remaining 146 visits via telephone, or that he appeared on some occasions but was not properly logged in, however we can't tell that for sure from the records. We know from other records that the primary purpose of  virtually all of these meetings was related to issues dealing with the PPACA. Therefore, the suggestions and innuendos being thrown around by conservatives "journalists" and commentators simply don't appear to have a basis in reality. Finally, if the IRS Commissioner, who was appointed by a Republican in 2008, was really engaged in a political conspiracy with the White House, does any rational person think they'd have him noting all those visits to the White House?
Linking to Franke-Ruta's piece, John Marshall makes this point about what this story tells us about certain conservative journalists:
Now, this isn't an indictment of conservative journalists. There are so many great ones like Byron York or my friend Eli Lake. But as a group, the standards of most institutional right wing journalism are just so appallingly bad that their stories simply aren't credible. (I'd note that Lake works at either nonpartisan or slightly-progressive leaning pub.) Of course there are exceptions like the Menendez phony escort story. Which, wait, that ended up being a hoax enabled by appalling shoddy reporting standards. Again, if you wonder why conservative scandal mongers can't have nice things … look at the conservative media.
It's worth noting, of course, that the Menendez story originated, and was pushed relentlessly by, The Daily Caller, which has made a name for itself since its founding by pushing several different stories like this that ultimately turn out to be much about nothing. Even at there, though, there are individual reporters/columnists that are doing actual work worth paying attention to, such as Matt Lewis who does a great and credible job of covering politics in general and the battles inside the conservative movement in particular. The journalists that Marshall mentions, who work for the Washington Examiner and The Daily Beast respectively are more examples, and there are others such as Robert Costa at National Review, all of whom do a very good job at what they do. What this story reveals, though, is simple laziness on the part of The Daily Caller and the other outlets that ran with it. There was nothing preventing any of those organizations from doing the same research that Franke-Ruta did and finding that there was far less to the "157 visits" meme than met the eye. One can only assume that this shoe-leather journalism wasn't done because it was easier to just run with the sensationalized headline, and because the primary mission behind going with the story that was ideological rather than aimed at finding out the truth. In this respect, The Daily Caller has much in comment with the various Brietbart sites, which have declined even futher in quality in the nearly fifteen months since the death of their founder. Increasingly, though two sites are becoming the leading voices of conservative "journalism," and the fact that they're basically jokes with low standards means that conservative journalism as a whole is suffering. Do the actual work, guys, or nobody is going to take you seriously.
Update: And, perhaps not surprisingly, The Daily Caller is using this to attack the White House for allegedly not keeping proper visitor logs.