Freshman GOP Congressman Upset At Lack of Health Insurance
Newly elected Rep. Andy Harris was aghast when told his health benefits wouldn't kick in until 28 days after his swearing-in.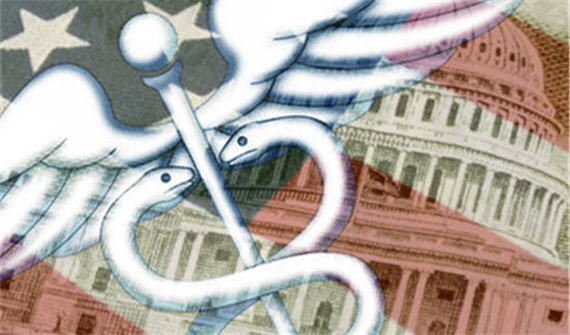 Republican Andy Harris, an anesthesiologist who defeated freshman Democrat Frank Kratovil on Maryland's Eastern Shore, reacted incredulously when informed that federal law mandated that his government-subsidized health care policy would take effect on Feb. 1 – 28 days after his Jan. 3rd swearing-in.

"He stood up and asked the two ladies who were answering questions why it had to take so long, what he would do without 28 days of health care," said a congressional staffer who saw the exchange. The benefits session, held behind closed doors, drew about 250 freshman members, staffers and family members to the Capitol Visitors Center auditorium late Monday morning,".

[…]

Harris, a Maryland state senator who works at Johns Hopkins in Baltimore and several hospitals on the Eastern Shore, also told the audience, "This is the only employer I've ever worked for where you don't get coverage the first day you are employed," his spokeswoman Anna Nix told POLITICO.
A couple things I have to note here. First of all, Harris is lucky! In my experience, 30 days is pretty standard in terms of health insurance kicking in on a new job. I know folks who have to wait 60-90 days.
Second, I don't know what Harris is so worried about. After all, if he's sick and uninsured, he can always just go to the emergency room, right?
Third, a 30 day gap in health insurance isn't as scary as it used to be. A few years ago, had Harris gotten sick during this period of time, then gotten coverage, his new insurance company could have claimed that the illness was a "pre-existing condition" and denied any claims related to it or even refused to cover him. That would have left him in a pretty bad spot, because there wasn't very much private health insurance available for those with pre-existing conditions, and what did exist was prohibitively expensive for most people (even those at a Congressman's salary).
Had he not mentioned the illness to his insurance company, then required hospitaliziation, the insurance company could have dropped him from coverage altogether on the grounds that he didn't report the illness upon obtaining coverage.
Fortunately, there have been recent changes in the law which would prevent him being denied claims for pre-existing conditions. Had insurance refused to cover him, there are now high risk pools for those with pre-existing conditions that are affordable with premiums based on the overall population, not just those at high risk. Additionally, had he not disclosed the illness during the 30 day gap, the changes in the law would prevent his insurer from dropping coverage.
I'm sure that Andy Harris is grateful for these recent changes in the law. Right?