George Will on Trump's Fed Nominees
Let's just say that he isn't impressed.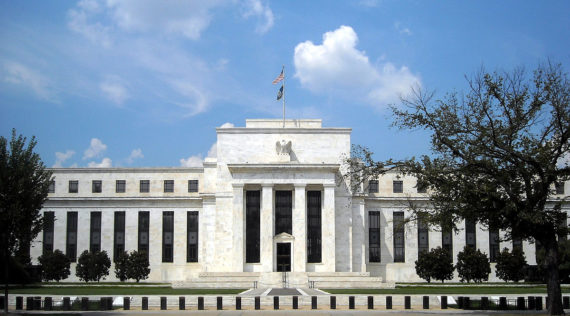 George Will is not impressed with Trump's two potential nominees to the Fed, Stephen Moore and Herman Cain: The Cain and Moore nominations are two more tests for Republicans to fail.
In regards to that title, let me just say: indeed. And, further, it would seem that they may at least pass the Cain test. ABC News reports: Herman Cain expected to withdraw from Fed Reserve Board of Governors consideration.
Those passing the test:
Senators Mitt Romney, R-Utah, Lisa Murkowski, R-Alaska, Cory Gardner, R-Colo., and Sen. Kevin Cramer, R-N.D., have come out in opposition to Cain's appointment, likely sinking his chances of confirmation by the Senate, since it's unlikely that he will get the support of Senate democrats.

Since Cain has yet to be formally nominated, he is expected to announce his decision to withdraw his name from consideration in the coming days, according to an administration official and a source familiar with the matter.
Will's basic concern, which will continue to exist concerning Moore, assuming Cain does withdraw is not trivial (emphasis mine):
The fact that presidents nominate judges with whose jurisprudence they agree does not of itself "politicize" courts, because most cases that courts consider are not directly related to partisan issues, and because the political fortunes of presidents and their parties are rarely immediately impacted by the court's decisions the way the Fed's economic decisions can impact them. Hence, the danger of Trump's crude attempt to lower the Fed's intellectual quotient while increasing the perception that the Fed is a political plaything. In a crisis like that of September 2008, the Fed influences not just the U.S. money supply but something that can suddenly be even more important — the world's confidence supply. The Fed's prestige is perishable and endangered by these two nominees.
It is just another reminder of the recklessness with which Trump and his enablers treat that which has taken a long time to build. The current global economic order, as undergirded by the US, is far from perfect, but it better than any reasonably conceivable alternative. Turning the US central bank into a joke would be yet another threat to that order.
But, of course, Will gets to the heart of the current state of Trump and, unfortunately, his party (which, regardless of what one may feel about, we need at least two functional parties):
The GOP's descent into vaudeville began with the 2008 vice presidential nomination of Sarah Palin, it accelerated in 2011 when Cain was taken seriously as a presidential candidate, and it reached warp speed with the party's capture by the man who takes Cain seriously as a maker of monetary policy. Cain's certitude about his economic nostrums is inversely proportional to the study he has invested in the subject, which probably has involved less effort than he recently invested in organizing a PAC to promote Trump's reelection. Cain's and his nominator's boundless confidence in their economic beliefs demonstrates the Dunning-Kruger Effect. It is named for two Cornell psychologists who in 1999 described the bias by which the lower a person's intellectual ability, the more the person tends to overestimate it.
We continue to contend with the Dunning-Kruger presidency, and it is disheartening to watch.