German Air Force Wants F-35; German Government Doesn't
Pork barrel politics is complicating Germany's replacement of its 1970s fighter jet.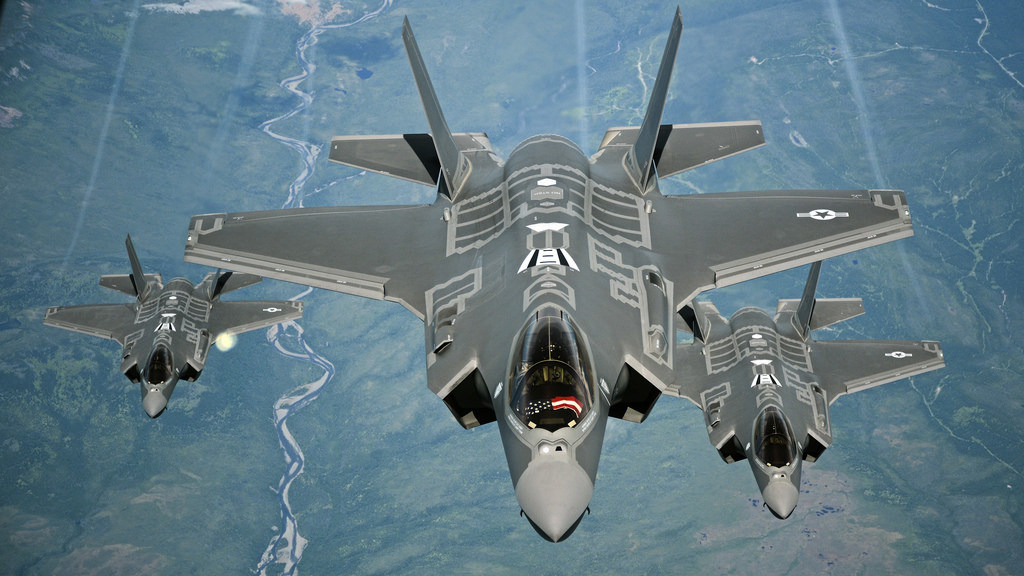 Pork barrel politics is complicating Germany's replacement of its 1970s fighter jet.
Within a decade, Germany must replace 85 of its Tornado multi-role combat aircraft.  Designed and built in the 1970s by a consortium of British, Italian and West German aircraft companies, the Jets have reached a point of diminishing return when it comes to maintenance and modernization.  In 2015, for example, it was reported by the German press that only 30 of the planes were combat-ready at any given time.  Plain and simple, the Luftwaffe needs a new aircraft.

In May of last year, the German air force asked to be briefed on the American-made F-35, the stealthy, multi-mission, 5th-generation aircraft.  Then, in November, Lt. General Karl Müllner, the Luftwaffe chief of staff, indicated his service's preference for replacing the Tornado jets with the F-35 because of its low-observable signature and its ability to identify and strike distant targets.  "I think I have expressed myself clearly enough as to what the favorite of the air force is." Given Russian advances in ground-based air defenses and combat aircraft, the general's comments were not surprising from a military point of view.

But the general's remarks may well have been a surprise to his government. In December, the Deputy Defense Minister Ralf Brauksiepe pushed back against the idea of replacing the Tornados with F-35s by simply noting that this was "not the position of the federal government." Instead, the ministry stated that the Tornados would be replaced with the Eurofighter, an aircraft originally designed in the late 1980s and early 1990s to be an air-superiority fighter but which has evolved into a multi-mission platform. Like the Tornado, the Eurofighter is built by a consortium (Germany, Italy, UK and Spain) of European nations.
The rest of the report notes that this is the rub: the understandable desire to preserve the local defense industry rather than spend huge amounts of money for an American airplane. Despite early woes, the F-35 is a great plane and getting better as the kinks are worked out—which is standard operating procedure for advanced technology. And, despite the reputation for being a boondoggle in terms of cost, it's actually cheaper than the F-22 and would be cheaper, still if it were being procured at the planned rate. The combination of austerity in most NATO capitals and the bizarre budget-without-a-budget that the US has been operating on the last decade cut acquisition considerably, boosting the per-unit price of the early inventory. More countries getting on board produces economies of scale since the R&D costs are the same whether one plane or thousands are sold.