Good Jobs News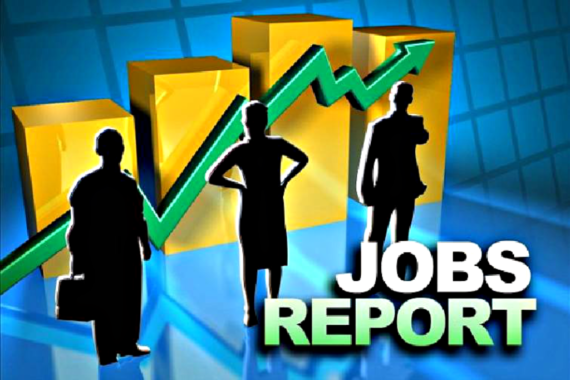 I will confess, I wasn't sure what I expected, but it was a lower number than this (via WaPo): Employers added 517,000 jobs in January, astonishing labor market growth.
The labor market shattered expectations in January, as the economy added 517,000 jobs and the unemployment rate dropped to 3.4 percent, a low not seen since May 1969, according to data released Friday from the Bureau of Labor Statistics.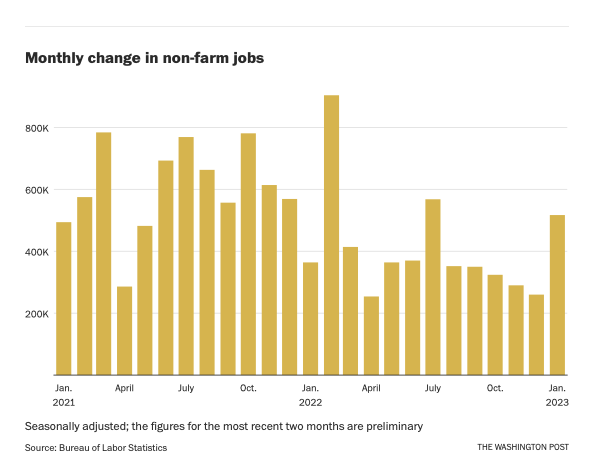 Here are some of the larger sectors:
More than 128,000 jobs were added in leisure and hospitality in January, with the largest gains in bars and restaurants. Professional and business services added 82,000 jobs in January. And employment in health care rose by 58,000 jobs, reflecting the aging population and a backlog of demand for healthcare as the economy emerged from its coronavirus lockdown.
I shan't attempt any economic analysis, but will say that this runs counter to the narratives that a) the economy is in bad shape, and b) that no one wants to work.