Gratuity Porn
Can generosity be wrong?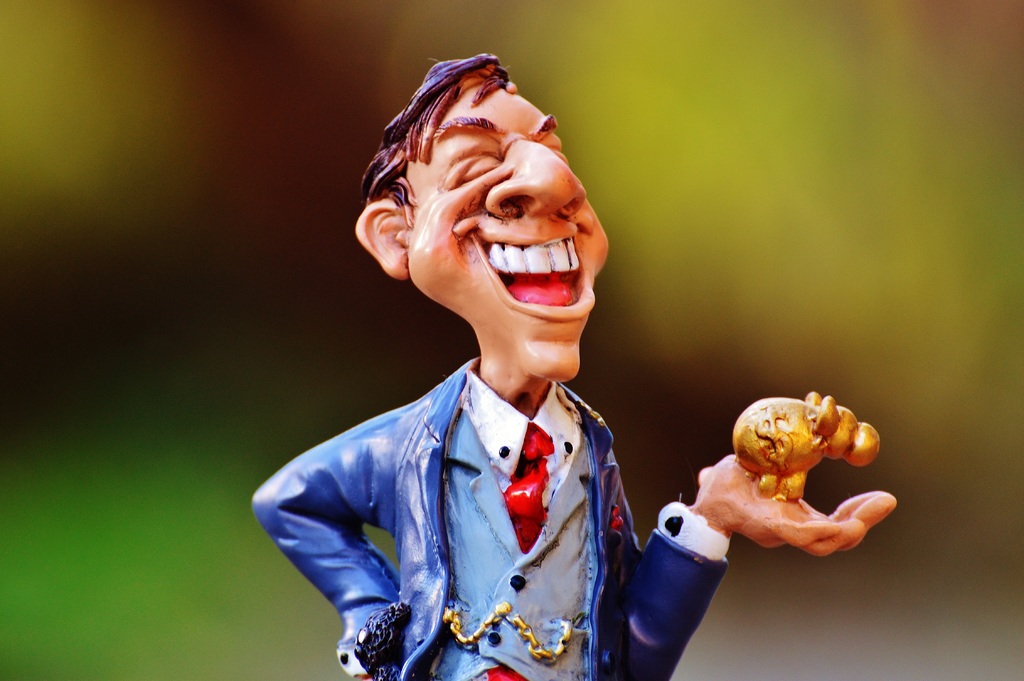 The WaPo feature "At breakfast, this group always leaves at least a $1,000 tip" was surely intended to be a feel-good story. The upshot, a 63-year-old attorney started a "breakfast club" in which each participant brings a $100 bill that they pool to present to their server.
Ostensibly, it's a sweet idea.
Groups that leave large tips for servers have become more popular since the covid-19 pandemic, with 100 Dollar Dinner Clubs taking off in places such as Wyoming and Utah.

Brooks said the idea is long overdue.

While he was attending law school in his 20s, he said he worked as a waiter on campus at Boston University for five years to help pay his bills.

"I'll never forget the first time I got a tip that was worth anything," Brooks said. "Somebody gave me $20, and it just made my day."
And it's certainly well-received by the recipients.
Roberto Rivas teaches Spanish full-time at a local high school, and on weekends, he waits tables at two restaurants, including an IHOP, so he can pay his bills.

Rivas had just finished serving pancakes and eggs to a party of 16 on a busy Saturday morning in Norwood, Mass., when one of the customers at the table called him over.

"We have something for you," the customer, Richard Brooks, told Rivas. "The only reason we came to breakfast today was to give you this tip."

Brooks pulled out a pile of $100 bills and counted them into Rivas's hand, explaining that he and his friends were members of the $1,000 Breakfast Club. Each person had contributed $100 to leave for the server, $1,600 in all.

Rivas, 29, said he almost burst into tears that Saturday morning in June.
And, yet, the story bothered the hell out of me. And I think it was because of this:
"For years, I've given out single $100 bills to people at random in appreciation for a job well done, or just to brighten their day," said Richard Brooks, 63, a lawyer who works in Boston. "More than anything, I've enjoyed watching the look on their faces as I hand them the money."

[…]

In January, he decided to post on Facebook:

"I want to start a group to go to breakfast, 10 of us, and we each bring $100 to tip the waiter," Brooks wrote.

"The Thousand Dollar Breakfast Club. Anyone can go," he continued. "We will find a small place where the server will be shocked to get $1,000. It will be a fun quick morning breakfast and will blow the mind of the server!"

[…]

When he thanked the server and handed her $1,300, "the look of surprise on her face and the happy look on everyone's face at the table told me we were on the right track," Brooks said. "It's a great pleasure to give money to people you don't know."

He said group members decided they would continue to visit a different IHOP every few months in the greater Boston area and ask that a single server be assigned to their table at random so the money would have a greater impact.

"A thousand-plus dollars is a lot of money, but it doesn't go as far if a bunch of people are sharing it," Brooks said. "By giving it all to one person, you're doing something that could make a difference in their life."
And especially this:
On the group's third outing together, the giant tip recipient was Tulio Maldonado, a waiter at an IHOP in Saugus, Mass. Brooks counted out $1,300 and handed it to him on Sept. 23 while his reaction was captured by Boston's WCVB Channel 5. Paris had contacted the TV station, thinking that the group's story might inspire others to do something similar, Brooks said.
There's just something unsettling to me about people for whom $100 is literally pocket change finding poor people and "surprising" them with a wad of cash "to see the look on their faces." That strikes me as exploitation more than charity.
Then again, the whole tipping custom is problematic, in ways indirectly illustrated by this story. I'm reminded of a decade-old article in Pacific Standard answering the question, "Why Don't We Tip Flight Attendants?"
When the airline industry first tried to go commercial after World War I, it needed to convince skeptical customers that air travel was safe. One strategy was to make passengers feel that the entire crew was able and willing to see to their safety. This included the stewards, the all-male precursors to the stewardess.

But which men to hire?

The default employee should have been an African American. Ocean liners and train cars, air travel's main competitors and the model on which they built their business, largely employed black porters and stewards. But the airlines believed that the overwhelmingly White passengers would not have felt comfortable placing their lives in the hands of black men. So they hired white men instead.

[…]

If stewards were so capable and appreciated, why not offer one's appreciation in cash? The answer is, in short, because tips were for black people. Black porters on trains and boats were tipped as a matter of course, but, according to Barry, tipping a white person at the time would have been equivalent to an insult. A journalist, writing in 1902, captured the thinking of the time when he expressed shock and dismay that "any native-born American could consent" to accepting a tip. "Tips go with servility," he said. Accepting one was equivalent to affirming "I am less than you."
While ostensibly an act of tremendous generosity, a $1000 tip amplifies that disparity. It says, "This is nothing to me but life-changing for you."
Again: I don't think Brooks and his cohorts mean it that way. And I'm sure the recipients of the money are thrilled to have it. But the whole thing makes me queasy.