Waukesha Christmas Parade Massacre
A serial criminal murdered five and injured dozens.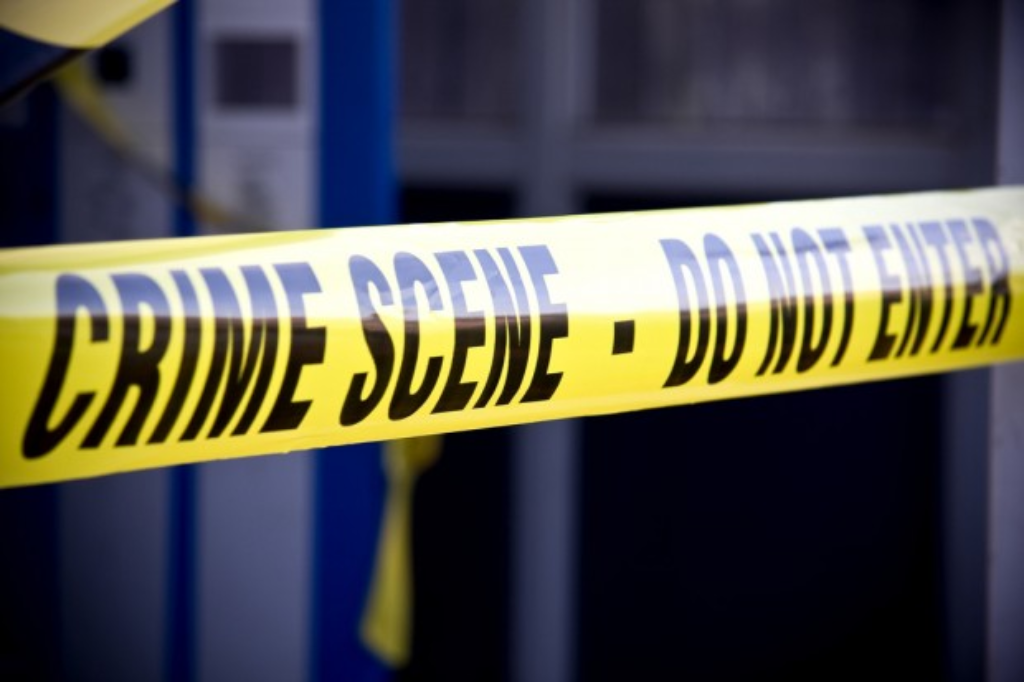 I awoke yesterday to news that a man had driven through a Christmas parade in the Milwaukee suburbs, killing several people and injuring many more. There was little to go on and no reason to speculate on what was, after all, a local story in another locality. Now, a suspect is in custody and there are serious questions as to why he was a free man.
Milwaukee Journal Sentinel ("Darrell Brooks is the suspect in the Waukesha Christmas Parade incident. The Milwaukee man has been charged with crimes 10 times since 1999.")
The driver who plowed through a Christmas parade in downtown Waukesha, killing five people and injuring nearly 50, did so intentionally and is expected to face first-degree homicide counts and other charges, police said Monday.

The suspect, Darrell Brooks Jr., 39, recently had been released from custody in a strikingly similar case, in which he was accused of driving over a woman during a domestic dispute, sending her to the hospital and leaving tire marks on her pant leg.

The Milwaukee County District Attorney's Office, which is prosecuting that case, said Monday it was launching an internal review of a prosecutor's "inappropriately low" $1,000 bail recommendation. The bail amount was signed off on by a court commissioner.

The horrific scene Sunday evening tore at the heart of the Waukesha community and rippled outward from the Norman Rockwell-style parade that has been a six-decade tradition. At least 18 children were among the injured, 10 of whom remained in Children's Wisconsin's intensive care unit.

"Last night, that parade became a nightmare," Waukesha Mayor Shawn Reilly said Monday.

[…]

Investigators learned Brooks was involved in a "domestic disturbance" before he drove into the parade route, the chief said. There was a report of a knife being involved, but police were unable to confirm that as of Monday afternoon, he added.

[Police Chief Daniel] Thompson said a police chase did not lead to the driver's actions but Thompson said he would not be providing more details about the suspect's motivations at this point. The chief said there was no sign the event was an act of domestic terrorism. Waukesha prosecutors expect to file formal charges Tuesday.

The suspect's earlier interactions with the criminal justice system quickly drew scrutiny Monday. He has two open court felony cases in Milwaukee County. In July 2020, he was charged with three felonies after being accused of firing a gun during an argument with a relative.

Earlier this month, a woman told police that Brooks purposefully ran her "over with his vehicle" while she was walking through a gas station parking lot after he had followed her there after a fight, according to the criminal complaint.

Brooks was arrested and charged Nov. 5 in the case.

The $1,000 bail recommended by prosecutors, and accepted by the court commissioner, was "inappropriately low" given the nature of the charges, according to a statement Monday from the Milwaukee County District Attorney's Office, led by District Attorney John Chisholm. The assistant district attorney who appeared at the hearing where bail was set was Carole Manchester.

The bail also was not consistent with the office's approach to cases "involving violent crime, nor was it consistent with the risk assessment of the defendant prior to setting of bail," the statement read.

"This office is currently conducting an internal review of the decision to make the recent bail recommendation in this matter in order to determine the appropriate next steps."

Wisconsin requires payment for the full amount of bail set in any criminal case.

An attorney representing Brooks in his current Milwaukee County case declined to answer questions about the most recent charge there. The attorney, Joseph Domask, told the Milwaukee Journal Sentinel he is not representing him in the Waukesha incident.

The suspect has a history of criminal allegations involving violence, court records show.

He has been charged with crimes 10 times since 1999, when Brooks pleaded guilty at 17 years old to a felony charge of inflicting substantial bodily harm against another person, according to court records. He also has been cited for traffic and disorderly conduct offenses.

A decade ago, during a traffic stop, a Milwaukee police officer jumped inside Brooks' car, fearing he was about to be run over. The officer had pulled him over for not wearing a seat belt. As Brooks began to drive away while the officer was talking to him, the officer got inside the car and wrestled for control of the steering wheel.

Eventually, the officer was able to stop the car and removed the keys. Brooks ran away from the car, court records say, and he was arrested hiding in a children's playhouse in the same block. He later pleaded guilty to a misdemeanor charge in that case.

More recently, Brooks was charged in July 2020 with two felony counts of second-degree recklessly endangering safety and possession of a firearm by a felon. He was accused of getting into a fight with a relative and then firing a gun at the relative and a friend, according to court records.

[…]

According to court records, on Nov. 2, Brooks knocked on the door of a woman staying at a Milwaukee hotel, yelling profanities. She opened the door and tried to walk past him, but he snatched her phone and drove off, records say.

The woman was later walking toward a gas station when Brooks pulled up alongside her and demanded she get in the car, the criminal complaint said.

When she refused, he punched her in the face and then as she walked away through the gas station parking lot until Brooks ran her over his vehicle, a 2010 maroon Ford Escape, the complaint says. The vehicle is similar to the description of the SUV involved in the parade tragedy.

[…]

Brooks also had an outstanding warrant in Nevada, the USA TODAY Network confirmed late Monday. In 2016, police in the city of Sparks arrested him, saying he failed to obey sex offender laws. He posted bail but later failed to appear in court, records show.
When I first read about the case, I wondered how it was that the parade route wasn't blocked off. In DC and its Northern Virginia suburbs, at least, police erect and man barricades all around parades, fairs, demonstrations, and any other organized event taking place in the streets to prevent someone running over people, whether accidentally or intentionally. Now, it seems, this is the least of the questions about the competence of local police in this matter.
That Brooks' bail in the one case was "inappropriately low" is obvious but at least has some explanation. After the July 2020 incident cited above,
His bail was set at $10,000 and then reduced to $7,500. Prosecutors were prepared to go forward with his jury trial on Feb. 9, according to the district attorney's office's statement. Brooks was still in custody at that time and had made a speedy trial demand, but because another jury trial was in progress in the same court, the case was postponed. After hearing arguments from Brooks' attorney, bail was dropped to $500 by Milwaukee County Judge David Feiss, online records show.
Judging from the limited evidence available to me, Brooks was not a man of means. While he's decidedly less than a model citizen, he has a Constitutional right to a speedy trial and he should not be forced to sit in jail for months on end simply because the municipality has underfunded its court system.
But I'm baffled as to how someone with such a long track record of violent offenses—including trying to run a police officer over!—has managed to stay a free man so long. Additionally—and I'm admittedly going out on a bit of a limb here—this seems yet another example of our near-total lack of mental health infrastructure in this country. Brooks is almost certainly not well.
UPDATE (0628): Shortly after posting, I see that serial fabulist Andy Ngo has alleged that Brooks is some sort of BLM activist and the lunatic Marjorie Taylor Greene is helping spread the notion that this was some sort of retribution for the Kyle Rittenhouse acquittal. The evidence that this was politically motivated is negligible and, in light of what we know about Brooks' past endeavors and policing in that part of the country, it seems far-fetched, indeed.