California Eliminates Cash Bail
California is taking a major step in Criminal Justice reform by eliminating cash bail.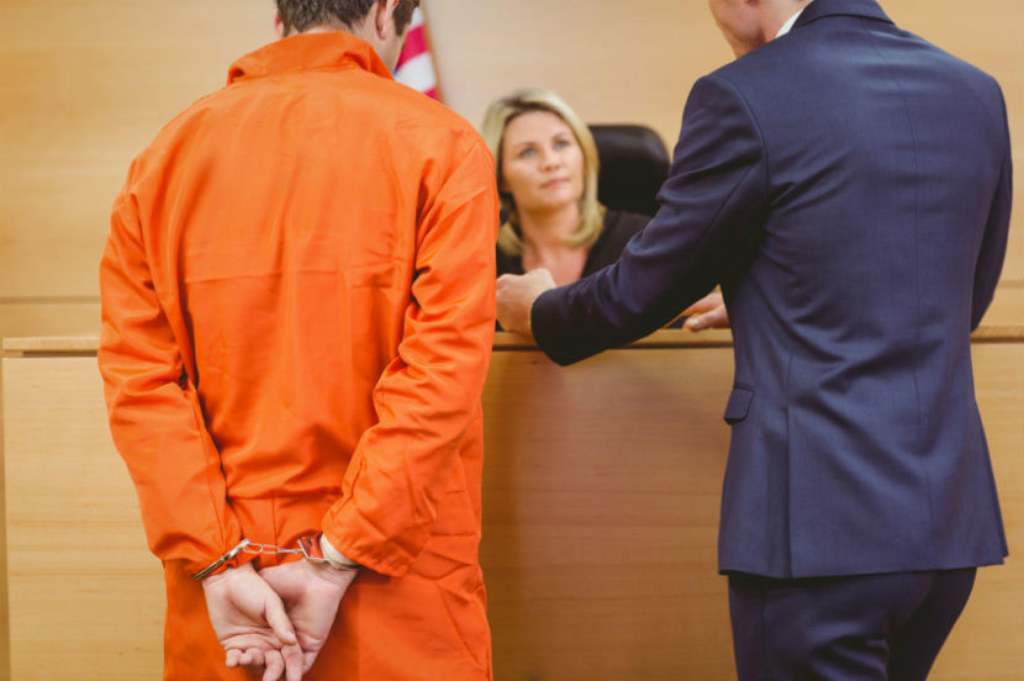 This week California took a step that many other states have considered but none have followed through on this week when it effectively eliminated cash bail in favor of a system that will evaluate defendants based on their danger to the public and the likelihood that they won't show up for trial:
California on Tuesday became the first state to fully abolish cash bail, a step that backers said would create a more equitable criminal justice system, one less dependent on a person's wealth.

"Today, California reforms its bail system so that rich and poor alike are treated fairly," said Gov. Jerry Brown, who signed the California Money Bail Reform Act into law on Tuesday.

The driving principle of the law is that a suspect will be evaluated on the basis of risk to public safety and the likelihood of not appearing in court, rather than on his or her ability to post a certain bail amount. Those evaluations would help determine if the suspect would be held while awaiting trial or released.

The California law is part of a wave of criminal justice reforms taking place across the country. A number of states, including New Jersey, New Mexico and Kentucky, have sharply curtailed their cash bail system, but California is the first to completely dismantle it.

"This is a transformative day for our justice system," said Tani Cantil-Sakauye, the chief justice of California and a main backer of the legislation, in a statement. "Our old system of money bail was outdated, unsafe and unfair."

She called the new law "a fair and just solution for all Californians."

But the law, which will take effect in October 2019, was criticized by some as giving the courts too much power.

"The bill gives a lot of power to the courts, which may be used in ways that raise concerns," said Natasha Minsker, an advocate in the California branch of the American Civil Liberties Union, which opposes the law. Ms. Minsker also said the law "lacks protections against racial bias."

The details of how individuals will be assessed has been left for California's judiciary to work out. And some legislators said the state was moving too fast on a very complex issue. The bill passed the State Assembly last week by a 41-27 vote.

The law relies on the state's Judicial Council, a body that sets the rules for California's courts, to create the new system of pretrial assessments. Suspects will be classified into "low risk," "medium risk" and "high risk" by Pretrial Assessment Services, which already exist in some California counties but which will be somewhat standardized by the law.

The law allows courts to detain a suspect "if there is a substantial likelihood that no condition or combination of conditions of pretrial supervision will reasonably assure public safety or the appearance of the person in court."
From the start, it is important to point out what the purpose of bail is supposed to be and the extent to which the system of cash or bond-based bail can end up being discriminatory based on race and economic status. When a Defendant is arrested and charged with a crime, the presumption, of course, is that they are innocent until they are proven guilty beyond a reasonable doubt or until they plead guilty to an offense before a court of law after having the chance to consult with legal counsel. Given this, the presumption is supposed to be that people who are charged with a crime should not be forced to languish in jail awaiting trial when they are, in fact, not guilty of anything at that given moment. The general exceptions to this understanding, though, are where the problems set in.
First of all, if someone is released from custody before trial the immediate concern is that they will not appear for subsequent hearings and that they will seek to abscond from the jurisdiction prior to trial. As a means of ensuring this does not happen, courts adopted the practice of requiring Defendants to post bail in order to secure their release, Typically, this monetary requirement can be satisfied by working through a bail bondsman who would essentially guarantee that the Defendant will appear for subsequent hearings. In order to obtain such a bail bond, though, Defendants are generally required to post a bond that typically amounts to around 10% of the total amount of bail. If the Defendant fails to appear then the bail would be considered forfeited and the bondsman would be authorized to attempt to secure the Defendant on their own, or rely on law enforcement to find the Defendant pursuant to the inevitable Bench Warrant. Other bail conditions can include the requirement that a Defendant will be required to surrender their passport during the period the trial is pending to ensure they don't abscond to a jurisdiction from which they cannot be extradited and requirements that Defendants awaiting trial wear ankle bracelets that track where they are. For people without assets or those who do not have sufficient ties to the community in which they are facing charges,
For people with money or other assets they can put up as security for a bond, of course, this is generally a matter of filling out some paperwork before they're allowed to leave court on the day they are formally arraigned. For people who are poor, though, or who don't have family members in their area who would be willing to guarantee their appearance in court, this system generally mean that they will be required to sit behind bars awaiting trial, something that can take up to a year depending on the jurisdiction and the pre-trial status of the case.
The second purpose of bail is one that seemingly runs against the presumption of innocence I noted above. Specifically, there are some situations where a Defendant will be considered ineligible for bail if they are charged with certain crimes or if they have a criminal record. In nearly every jurisdiction there are some crimes, such as murder and rape, for which bail is simply not possible at all. Additionally, a Defendant with an extensive criminal record or a history of jumping bail in the past will generally be denied bail. While this does arguably go against the whole "innocent until proven guilty" presumption, the existence of such rules is understandable. Releasing a Defendant charged with a crime such as murder, or one who has a long criminal record or a history of not appearing in court would obviously pose problems that are best avoided, and of course someone who is already being held in custody on other charges or convictions should not be released into the general public.
Taking this background into account, the California law isn't really a major change since it takes into account the questions of danger to society and the likelihood of appearing for the trial that a Judge is supposed to consider when setting bail under the system that exists in most states today. Most significantly, perhaps, there's the fact that most people charged with misdemeanors, which are generally crimes punishable by a year or less in jail, would not have to go through the same risk assessment that persons charged with a felony would be subjected to. Additionally, as a general rule, the new law requires the prosecution to produce the evidence or argument in favor of their argument that the Defendant should be held before trial.
One thing that is unclear about the California law is how exactly the new system would secure a Defendant's compliance with Court orders regarding appearing in Court for future proceedings. One advantage of the cash bail system notwithstanding its faults is the fact that it makes clear to a Defendant that failing to appear for trial would have a serious impact not only on them individually but also potentially on family members or friends who may have assisted in the posting of either cash or a bail bond. Without that incentive, there is one less incentive on a Defendant facing serious charges to skip town. Presumably, these issues will be dealt with by the judicial council that will be charged with developing the rules for the new system before it goes into effect next year.
Jazz Shaw is skeptical of the California reforms:
Some people who have no resources at all to pay bail either wind up stuck in a cell on relatively minor charges or set loose with a bond they could never hope to pay back, perhaps disappearing. At the other end of the scale, there are white-collar crime cases where the suspects are vastly wealthy and no amount of bail is too high of a bar for them. Yes, there are problems with the system.

But at the same time, repeat offenders who already have bench warrants aren't likely to improve their behavior and start showing up for trial over the fear of violating a court order. It's the same as the fact that gun laws don't prevent people from illegally purchasing guns if they are already willing to commit gun crimes. It's just human nature and common sense.

Also, this new system is removing all bail guidelines and dumping the full responsibility of "guessing" whether the accused is dangerous or a flight risk on the judge. Consider the judge who decided to grant bail in that New Mexico compound case where an extremist was teaching children to shoot up schools. Not all judges are created equal and we do need guidelines to keep the worst of them in check.
As I noted above, the new California system appears to take many of these concerns into account. Under current bail procedures, for example, a repeat offender who has or had outstanding bench warrants, which would mean they have a history of not appearing in court when required to would most likely not be considered eligible for pre-trial release. Additionally, the current bail system already does place much of the responsibility for determining whether or not a defendant is a danger to the public or a flight risk on the arraignment judge who first hears the case. Quite often, they are required to make at least an initial determination with almost no knowledge about the Defendant. The new system changes that by requiring a pre-hearing clearing process that would make information regarding a Defendant's past criminal record available to the Judge, Prosecutor, and Defense at the same time and thus allow for a better-informed bail process. This likely will mean that people charged with felonies in California might spend an extra day or two in jail before a bail hearing, but it seems like a minor price to pay in exchange for a system that is fairer and that actually aims at the issues that ought to be looked at when it comes to determining whether or not someone should be detained before trial.