Former Trump Campaign Manager Paul Manafort Heads To Jail
Donald Trump's former Campaign Manager was sent to jail, a move that likely increases the pressure on him to cooperate with Robert Mueller's Russia investigation.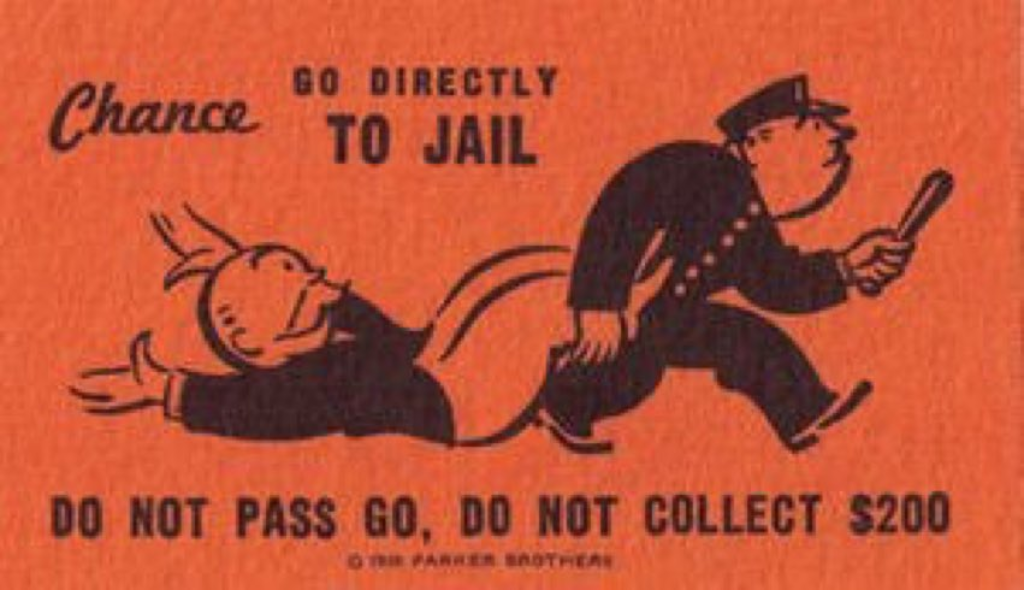 Amid charges of witness tampering, former Trump Campaign Manager Paul Manafort has had his bail revoked and is heading to jail:
WASHINGTON — A federal judge revoked Paul Manafort's bail and sent him to jail on Friday to await trial, citing new charges that Mr. Manafort had tried to influence the testimony of two of the government's witnesses after he had been granted bail.

Mr. Manafort, President Trump's former campaign chairman, had been allowed to post a $10 million bond and remain at home while awaiting his September trial on a host of charges, including money laundering and false statements.

But last week, prosecutors working for the special counsel, Robert S. Mueller III, filed two new counts of obstruction of justice against Mr. Manafort and asked that his bail be revoked — or that at least the conditions be revised — because he had committed new crimes.

In a superseding indictment, the prosecutors claimed that Mr. Manafort and a close associate, Konstantin V. Kilimnik, had contacted the two witnesses this year, hoping to persuade them to testify that Mr. Manafort had never lobbied in the United States for Viktor F. Yanukovych, the pro-Moscow president of Ukraine who fled to Russia in 2014 after a popular uprising.

In fact, the government now claims, Mr. Manafort led a multimillion-dollar lobbying effort in Washington to present Mr. Yanukovych as a pro-Western leader who deserved political support, not sanctions for alleged abuses of power.

This week, prosecutors submitted as evidence a four-page memo that Mr. Manafort wrote to Mr. Yanukovych detailing his campaign to convince members of Congress, the State Department and the Western news media that Mr. Yanukovych, who was elected Ukraine's president in 2010, was a champion of democratic reforms.

Mr. Manafort is charged with failing to disclose those lobbying efforts to the Justice Department, as required, and with lying to department officials who questioned him. He is also accused of laundering more than $30 million in income he received over a nine-year period for lobbying for Mr. Yanukovych and his political party and its successor.

Mr. Manafort faces additional federal charges in Northern Virginia of tax evasion, bank fraud and failure to report foreign bank accounts, also arising from the same activities. That trial is scheduled for late July.
More from The Washington Post:
A federal judge ordered Paul Manafort to jail Friday over charges he tampered with witnesses while out on bail — a major blow for President Trump's former campaign chairman as he awaits trial on federal conspiracy and money-laundering charges next month.

"You have abused the trust placed in you six months ago," U.S. District Court judge Amy Berman Jackson told Manafort. "The government motion will be granted and the defendant will be detained."

The judge said sending Manafort to a cell was "an extraordinarily difficult decision," but added his conduct left her little choice, because he had allegedly contacted witnesses in the case in an effort to get them to lie to investigators.

"This is not middle school. I can't take away his cell phone," she said. "If I tell him not to call 56 witnesses, will he call the 57th?" She said she should not have to draft a court order spelling out the entire criminal code for him to avoid violations.

"This hearing is not about politics. It is not about the conduct of the office of special counsel. It is about the defendant's conduct," Jackson said. "I'm concerned you seem to treat these proceedings as another marketing exercise."

Manafort, dressed in a blue suit and red tie, was led out of the courtroom by security officers. He turned and gave a last look and wave to his wife, seated in the well of the court. She nodded back to him.

His lawyer Richard Westerling had urged the judge not to send him to jail, saying that it was not required by law, and doing so "will create more challenges for the defense, which already faces trial in two courts."

The order to incarcerate Manafort capped a months-long fight over the terms of his bail. He had been asking to post a $10 million bond and end seven months of home detention.

It was not immediately clear where Manafort would be jailed.

(…)

Prosecutors alleged that by committing a new crime while on release, Manafort violated the terms of his home confinement in Alexandria, Va., and they asked the judge to revoke or revise it.

Manafort, 69, has pleaded not guilty to all charges in what prosecutors say was a broader conspiracy to launder more than $30 million over a decade of undisclosed lobbying for a former pro-Russian politician and party in Ukraine.

The case against him includes failing to register in the U.S. as a lobbyist for a foreign government. On June 8, he and a Russian business associate were charged with obstruction of justice after prosecutors say they tried to persuade two potential witnesses to tell investigators the Ukraine lobbying effort did not include activity in the United States.

Manafort's attorneys have denied the tampering allegations and accused prosecutors of conjuring charges to pressure him to flip his plea and turn against Trump and his associates.

Manafort was arraigned Friday on the obstruction counts and is set for trial in Washington in September over the allegations of secret lobbying. He also faces a federal trial in Virginia in July for related tax and bank fraud charges brought as prosecutors reviewed his financial dealings.

He had been confined to his home on electronic monitoring and other restrictions since he was first indicted Oct. 27 during Special Counsel Robert S. Mueller III's probe of Russian interference in the 2016 presidential election. Most of the criminal counts relate to activity that preceded Manafort's time as Trump's campaign manager, from March to August of 2016, when he resigned amid news reports that he had received secret cash payments for his Ukraine consulting.

Prosecutors had previously complained to the judge about Manafort's behavior as he awaited trial. In December, they accused him of violating a court's gag order by helping ghostwrite an op-ed piece defending his work in Ukraine for an English-language newspaper in Kiev.

Jackson, the judge, declined to punish Manafort then but warned she would likely consider similar actions in the future as a violation.

In asking for Manafort to be jailed, prosecutor Greg Andres said in court that there was a danger Manafort would continue to commit crimes.

"There is nothing on the record of this court that assures that Mr. Manafort will abide by conditions" of pre-trial release short of jail, Andres said.
Not surprisingly, President Trump has responded on Twitter:
Wow, what a tough sentence for Paul Manafort, who has represented Ronald Reagan, Bob Dole and many other top political people and campaigns. Didn't know Manafort was the head of the Mob. What about Comey and Crooked Hillary and all of the others? Very unfair!

— Donald J. Trump (@realDonaldTrump) June 15, 2018
Earlier in the day, before Manafort was in Court, Trump tried to downplay Manafort's role in the campaign by stating that he was only part of the campaign for a short period of time. While that is true, it's important to note that Manafort was more than just a mere campaign aide, he was the Campaign Director and he was brought on board late in the primary campaign specifically to help steer the campaign to a successful Republican National Convention. It was during that time that the Republican Party's platform, which had previously included strong language about providing aid to the Ukrainian government in its battle against pro-Russian rebels. Thanks in no small part to Manafort's intervention, that provision in the platform was significantly watered down, a fact that is interesting in no small part due to the fact that Manafort had previously been a paid lobbyist for the former pro-Russian government in Kiev. For Trump to try to distance himself from Manafort at this point is, quite, frankly, ridiculous.
The decision to jail Manafort before trial comes just a week after Special Counsel Robert Mueller had filed a new indictment against Manafort and an associate accusing them of seeking to influence the testimony of witnesses in the case against him currently pending in the District of Columbia, Specifically, the Special Counsel alleges that Manafort sought to get potential witnesses to say that the activities that he undertook on behalf of the former pro-Russian government of Ukraine did not take place in the United States, which would seriously undercut the prosecutors case in connection with the charge that he was an unregistered lobbyist for a foreign government. These actions, Mueller and his team argued, violated the terms of his bail agreement in that they constituted violations of the law and said that the only solution available to the Judge given the available evidence, and taking into account Manafort's behavior since he was initially indicted, was to order him held in jail until he faces trial in the District of Columbia. Today's ruling, which came after a hearing and a brief recess in which the Judge retired to consider her options, indicates that the Judge agreed with the Office of Special Counsel.
As a general rule, of course, the law states that Defendants facing trial should be released on bail unless there is a demonstrable risk that they will flee the jurisdiction or that there is a danger that they will commit other crimes while on pre-trial release. With regard to the first limitation, the risk that Manafort would not show up for trial was deemed to be low, especially given the fact that the Judge had ordered that he surrender his passport and placed him on an electronic monitoring system that limited him to either his home in Washington, D.C. or his home in Northern Virginia. Additionally, he was required to post a bond that would have been revoked had he failed to appear for a required court appearance. Given Manafort's ties to the community and the reputation of his attorneys, the Judge likely concluded that there was little danger that Manafort would flee the jurisdiction.
It was on the second ground that Manafort ran afoul. Previously, Manafort had already been at risk of losing his bail late last year when it was discovered that he had ghostwritten an Op-Ed piece on behalf of his former clients in Ukraine, something that was also in violation of the conditions of his bail. The presiding Judge decided to let Manafort stay free after that matter was brought to her attention, but she made clear at the time that any further allegations of misconduct while out on jail would not be taken so lightly. This time, the allegations against Mueller are far more serious than simply ghostwriting an Op-Ed, and they include the conclusion by a Federal Grand Jury that there was probable cause to believe that Manafort and associate had sought to obstruct justice while Manafort was out on bail. Given the evidence that was before her, the Judge really didn't have much of a choice in deciding whether or not to revoke bail, especially since Manafort had demonstrated previously that he was willing to skirt the requirements of his bail agreement.
What all this means is that Manafot is now in the custody of Federal authorities and, after processing, will be sent to a lockup either in the District of Columbia or in Alexandria, Virginia, which often houses inmates facing Federal charges due to the fact that the jail is located close to the Federal District Court in Alexandria. Manafort, of course, is also facing charges related to tax evasion and other charges in that court and is currently scheduled to go to trial on those charges beginning on July 24th after having initially been set for July 10th. Regardless of the outcome of that trial, though, he will most likely continue to sit in jail pending resolution of the charges in the District of Columbia, which are currently set to go to trial on September 17th.
In any case, whether intentional or not, today's events are likely to yet further turn up the pressure on Manafort to consider becoming a cooperating witness in the Mueller investigation. As it stands, between the charges in D.C. and those in Virginia, he is currently facing enough potential jail time to guarantee that he would likely die in prison if he were convicted. At age 69, that could mean that Manafort spends a very long time in Federal custody and that he'd never see his family again except during permitted visits to wherever he ends up serving his sentence. Add into all of this the fact that Manafort is reportedly having trouble paying his legal bills and the pressure on him to try to make a deal with the Special Counsel, assuming that such a deal can be made or that Manafort has any information that Mueller might be interested in.
Update: Here is the order issued by Judge Amy Berman Jackson revoking Manafort's bail:
U.S. v. Manafort by Doug Mataconis on Scribd