Robert Mueller Tightens The Screws On Paul Manafort
Former Trump Campaign Director Paul Manafort has been hit with a new round of charges.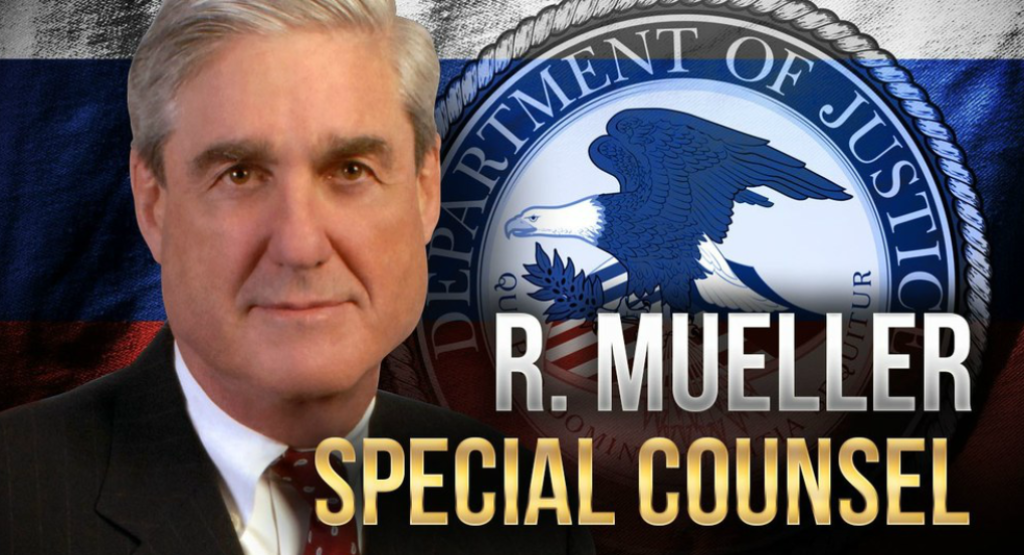 Late yesterday, Special Counsel Robert Mueller hit former Trump Campaign Director Paul Manafort with several new charges, and brought a new defendant into the mix:
WASHINGTON — After months of oblique references to an unnamed Russian associate of Paul Manafort, President Trump's former campaign chairman, the special counsel identified the associate on Friday and charged both men with obstruction of justice.

The associate, Konstantin V. Kilimnik, is a Russian Army-trained linguist prosecutors have accused of having ties to Russian intelligence.

The special counsel, Robert S. Mueller III, has not publicly sought to connect Mr. Kilimnik or Mr. Manafort to Russian meddling in the 2016 election, but Friday's indictment of Mr. Kilimnik could carry symbolic significance nonetheless.

The charges are the first in Mr. Manafort's case against someone accused of having ties to Russian intelligence. And they come as Mr. Manafort's lawyers — and Mr. Trump and his allies — are arguing that Mr. Mueller has ventured beyond his remit of investigating Russian election interference.

Mr. Kilimnik, 48, served as Mr. Manafort's right-hand man in Ukraine for more than a decade, working on behalf of the country's Russia-aligned former president, Viktor F. Yanukovych, his party and its wealthy supporters.

Starting in 2005 as a translator for Mr. Manafort, who spoke neither Russian nor Ukrainian, Mr. Kilimnik assumed progressively more responsibility in Mr. Manafort's business, eventually becoming the director of its Kiev operation. He also played an integral role in the creation and execution of a global lobbying and public relations campaign intended to defend Mr. Yanukovych against mounting international criticism for corruption, abuse of power and pivoting toward Russia.

The special counsel claims that the work yielded tens of millions of dollars in payments to Mr. Manafort, on which he avoided paying taxes through a scheme using offshore accounts. He is free on a $10 million bond while awaiting trial on charges of violating financial, tax and federal lobbying disclosure laws. He has pleaded not guilty to those charges.

On Friday, the special counsel's team added to the list of charges Mr. Manafort faces, accusing him and Mr. Kilimnik of obstruction of justice and conspiracy to obstruct justice for trying to coach witnesses from whom the special counsel has sought information about the Ukraine lobbying work.

Mr. Kilimnik may never stand trial on the charges. He is a Russian citizen who associates say has been living in his home country, which has given little indication it intends to extradite 13 Russians charged by Mr. Mueller in February with meddling in the election to help Mr. Trump.

Mr. Mueller's team had referenced Mr. Kilimnik in previous court filings, though not by name, as well as his close connection to Mr. Manafort and the claim that he has "ties to a Russian intelligence service."

Mr. Kilimnik was formally investigated in Ukraine in 2016 on suspicion of ties to Russian spy agencies, but no charges were filed, according to Ukrainian government documents.

And in an interview last year with The New York Times, Mr. Kilimnik "vehemently" denied having ties to Russian intelligence, and characterized himself as "a random casualty because of my proximity to Paul," referring to Mr. Manafort.

Mr. Manafort remained in contact with Mr. Kilimnik throughout the presidential campaign, when Mr. Kilimnik traveled to the United States to meet with Mr. Manafort. The men also traded emails in which they appeared to discuss ways to use Mr. Manafort's position on the campaign for financial gain.

Even after Mr. Manafort was first indicted by the special counsel in October 2017, he continued communicating with Mr. Kilimnik, working with him on an op-ed defending Mr. Manafort's work in Ukraine. The special counsel argued that the op-ed flouted a judge's admonition against trying to use the news media to influence the case.

And court filings by the special counsel this week accused Mr. Manafort and Mr. Kilimnik of teaming up again starting in February to try to persuade two former associates to lie about the scope of a project on which they worked with Mr. Manafort and Mr. Kilimnik.

The project, which they referred to as the Hapsburg Group, ran from 2011 through 2014, and was funded with $2.4 million steered by Mr. Manafort from overseas bank accounts, according to prosecutors. It sought to recruit European politicians, such as Romano Prodi, the former prime minister of Italy and the former president of the European Commission, to vouch for Mr. Yanukovych in commentaries and meetings with government officials around the world.
More from The Washington Post:
On Friday afternoon, the 24th and 25th shoes dropped on Paul Manafort.

Earlier this week, special counsel Robert S. Mueller III filed court documents alleging that Manafort and an unnamed individual had tried to tamper with a potential witness in the case. Then, a superseding indictment: Manafort and a longtime aide, Konstantin Kilimnik, were each indicted on one count of conspiracy to obstruct justice and one count of obstruction of justice.

That brings the investigation by Mueller — derided regularly by President Trump as an unwarranted and unfair "witch hunt" — to a total of 20 individuals and three businesses that have either been indicted or admitted guilt and a total of 75 charges filed by the year-old probe.

One-third of the counts included in Mueller's indictments, 25 of them, target Manafort, once Trump's 2016 campaign chairman. The charges include conspiracy and financial crimes, and they span a period from 2006 to the present.

Manafort's longtime business partner Rick Gates, who also served as deputy chairman of Trump's 2016 campaign, once faced a slew of charges similar to Manafort's. The original indictment, in fact, identified both Gates and Manafort as conspirators in a number of the charges Manafort now faces. In late February, though, Gates agreed to work with prosecutors, pleading guilty to two charges in exchange for the rest being dropped. (If you include those dropped charges, the total number of charges filed by Mueller hits 98.)
All of this comes just weeks before Manafot is scheduled to stand trial in Federal Court in Alexandria, Virginia on a different set of charges and amid other developments in the case that are clearly meant to tighten the screws on Manafot. Earlier this week, for example, Mueller's team formally charged Manafort with attempted witness tampering and asked that the Court revoke his bail and order him held in jail until trial. At the hearing on that motion this week, the presiding Judge ordered Manafort's attorneys to respond to the allegations and set a hearing for early next week. Depending on the outcome of that hearing, Manafort could end up being placed in custody and held in jail until the cases against him are resolved. It's also coming at the same time that Manafort is reported finding that many of his former allies are abandoning him as Mueller closes in on the former Trump Campaign Chairman, lobbyist, and political strategist.
None of the charges against Manafort or his new co-Defendant are directly related to the investigation into Russian interference in the 2016 election, possible charges of collusion between Russian officials and the Trump campaign, or the possibility that the President or other members of the Administration have attempted to obstruct justice in connection with the investigation. Despite this fact, the charges themselves are a fairly strong indication of the extent to which someone who was at the top of the Trump campaign for a good part of 2016 had ties to Russian officials and Russian business interests, particularly with regard to the lobbying work he engaged in on behalf of the former pro-Russian leadership of Ukraine. Additionally, it seems fairly clear that while Mueller is fully prepared to go to trial against Manafort if necessary, he seems intent of tightening the screws on Manafort in the hope that he will agree to become a cooperating witness in the Russia investigation like his former associate Rick Gates, former National Security Adviser Michael Flynn, and former Trump campaign aide George Papadopoulos have done.
With all the charges against him arising out of the Federal Court proceedings in Washington, D.C. and Northern Virginia, Manafort faces the likelihood of spending the rest of his life in Federal prison if he is convicted. Additionally, as noted above, he could end up losing the relative freedom he's enjoyed under the "house arrest" conditions of his bail and being thrown into jail until the criminal charges against him have been resolved, which could be years depending on scheduling issues and any appeals that may be filed. The prospect of these two events combined, along with the fact that Manafort is apparently close to the point where he's having trouble paying his legal bills, are no doubt putting pressure on him to cooperate. Whether Mueller's efforts prove fruitful, and whether it yields information that will be useful in the underlying investigation, though, remains to be seen.
Here's the new Indictment:
United States v. Manafort Et Al by Doug Mataconis on Scribd