Robert Mueller Tightens The Screws On Paul Manafort With New Charges And A Rick Gates Guilty Plea
The Mueller investigation moves forward.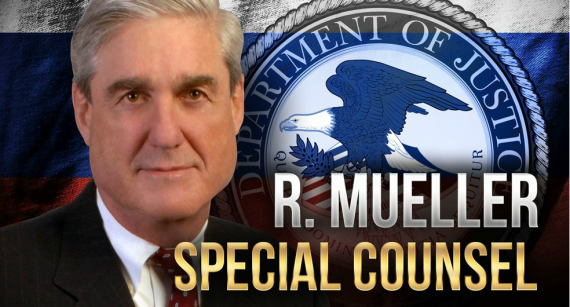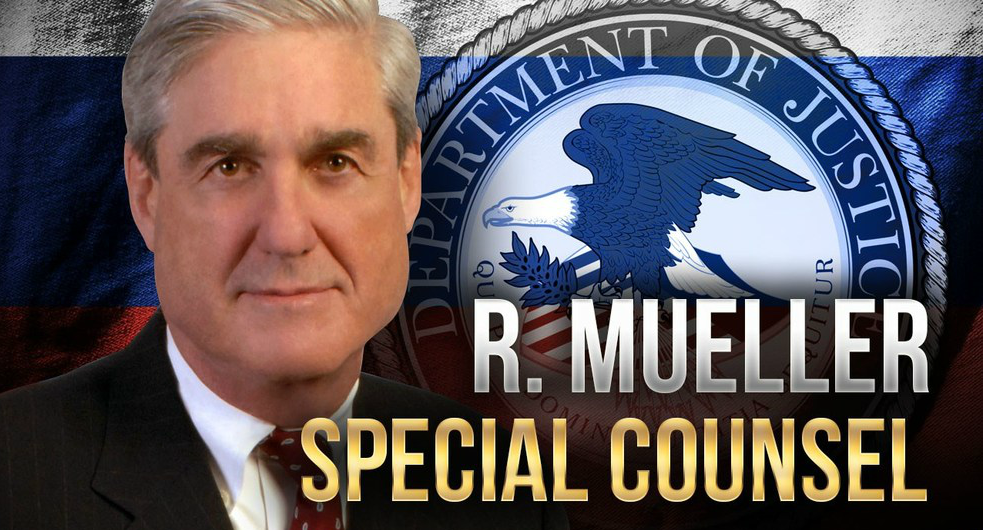 Yesterday, Special Counsel Robert Mueller filed sweeping new charges against former Trump campaign chairman Paul Manafort and his associate Rick Gates, charging them with a tax fraud scheme that hid up the $30 million that they had made while working on behalf of the former pro-Russian leader of Ukraine:
WASHINGTON — Even as he was managing Donald J. Trump's campaign for president, Paul Manafort lied to banks to secure millions of dollars in cash loans as part of a decade-long money laundering scheme, according to charges unsealed by the special counsel on Thursday.

Mr. Manafort exaggerated his income by millions of dollars to take out mortgages on homes in SoHo and the Hamptons that he had purchased years earlier in part with income illegally funneled through offshore bank accounts, according to the indictment. The laundered money — which totaled $30 million — came from Mr. Manafort's work as a lobbyist and political consultant to Viktor F. Yanukovych, the Russia-aligned former Ukrainian president.

But after Mr. Yanukovych was ousted in 2014 and fled to Russia, Mr. Manafort's income quickly dwindled. The 32-count indictment describes a complex plot that Mr. Manafort then undertook to leverage money from his real estate with the help of his longtime business partner and campaign deputy, Rick Gates.

The charges do not involve Mr. Trump or his campaign and are not significantly different from ones filed against the men in October. But they outline new criminal behavior and appear to be the latest attempt by the special counsel, Robert S. Mueller III, to pressure Mr. Manafort and Mr. Gates to cooperate with his inquiry to avoid a lengthy prison sentence. The men have said they have nothing to offer Mr. Mueller on the central question of the investigation: whether any associates of Mr. Trump coordinated with Russia's attempts to disrupt the 2016 election.

Mr. Manafort and Mr. Gates have pleaded not guilty, and a spokesman for Mr. Manafort denied wrongdoing.

"Paul Manafort is innocent of the allegations set out in the newly filed indictments, and he is confident that he will be acquitted of all charges," the spokesman, Jason Maloni, said in a statement. "The new allegations against Mr. Manafort, once again, have nothing to do with Russia and 2016 election interference/collusion."

Mr. Manafort has also sued the Justice Department, claiming that Mr. Mueller's previous indictment against him demonstrates how he has overstepped his authority by bringing charges unrelated to Russian election meddling. Mr. Gates's lawyer, Thomas C. Green, who was hired in recent weeks, has refused to discuss the case.

The investigation has been an unwanted distraction for the White House. After Mr. Gates and Mr. Manafort were indicted, a former national security adviser and a foreign policy aide to Mr. Trump have pleaded guilty to lying to the F.B.I. about their Russian connections. And 13 Russian operatives were charged with trying to sow chaos in the presidential election and tip the vote toward Mr. Trump.

The court records paint an unflattering portrait of the man who ran Mr. Trump's presidential campaign from June to August of 2016, as the candidate secured the Republican nomination and moved into the general election against Hillary Clinton. Prosecutors say he concealed years of lobbying for the pro-Russia government in Ukraine and never properly registered with the United States government for that work. In the process, they say, he laundered millions of dollars in proceeds and misled investigators about how he received those funds.

He and Mr. Gates shielded millions of dollars from American tax authorities, court papers show, by moving the funds through foreign bank accounts around the world: in Cyprus, the Seychelles, and Saint Vincent and the Grenadines.

"Manafort and Gates hid the existence and ownership of the foreign companies and bank accounts, falsely and repeatedly reporting to their tax preparers and to the United States that they had no foreign bank accounts," the indictment said.

Two of the largest loans totaled $16 million and were made by one bank. The bank is not identified in the indictment, but the description fits what The New York Times reported last year about loans to a company connected to Mr. Manafort called Summerbreeze L.L.C., which borrowed millions from Federal Savings Bank of Chicago, headed by Stephen M. Calk, an economic adviser to Mr. Trump at the time.

Mr. Manafort's dealings with Federal Savings began in July 2016, when he was running Mr. Trump's presidential campaign, and continued after he was ousted a month later. In each instance, according to the indictment, Mr. Manafort and Mr. Gates altered financial statements for their consulting business to make it easier for Mr. Manafort to qualify for mortgages.
Unlike the charges unveiled in October, which were filed in Federal Court in Washington, D.C., these charges were brought in the U.S. District Court for the Eastern District of Virginia, which sits across the Potomac in Alexandria. It had been reported for some time now that Mueller had convened a second Grand Jury in that court for the purpose of investigating Paul Manafort's foreign lobbying activities, and it was this Court that was the origin of the search warrant that authorized the predawn raid at Manafort's Northern Virginia home in August of last year. These charges (and the impending guilty plea by Rick Gates I discuss below) obviously stem from that aspect of Mueller's investigation and represent another opportunity for Mueller to tighten the screws on Manafort to the point where he may be willing to talk to Mueller about a deal given the fact that, taken together, all these charges against him mean that, if convicted and sentenced to the time dictated by the relevant sentencing guidelines, Manafort would most likely lose everything he has and die in a Federal prison.
While these new charges are not directly related to the charges of Russian interference in the election and any contacts between the Trump campaign and Russian officials, they do put the lie to what has until now been the standard position of the White House when it comes to charges against Manafort. Specifically, the White House has said that the charges against Manafort relate to things he did prior to becoming President Trump's campaign director. These new charges, though, relate directly to activities that both Manafort and Gates were engaging in while working on the campaign and appear to establish that, during this time, they were still in contact with their client Viktor Yanukovych, the former pro-Russian leader of Ukraine who was ousted amid protests in Ukraine and who now lives in exile in Moscow where he is believed to be part of the inner circle of oligarchs tied to Russian President Vladimir Putin. This indictment destroys the White House contention that there was no connection between Manafort's work for Trump and the crimes he was accused of and raises the possibility of yet another tie between Trump campaign and an official close to Putin's government. In that sense, this
In another big story, Maggie Haberman and Mark Mazzetti of The New York Times are reporting that Gates is about to plead guilty to the charges pending against him as a result of both this new indictment and the charges pending in the District of Columbia:
WASHINGTON — A former top adviser to Donald J. Trump's presidential campaign indicted by the special counsel was expected to plead guilty as soon as Friday afternoon, according to two people familiar with his plea agreement, a move that signals he is cooperating with the investigation into Russia's interference in the 2016 election.

The adviser, Rick Gates, is a longtime political consultant who once served as Mr. Trump's deputy campaign chairman. The plea deal could be a significant development in the investigation — a sign that Mr. Gates plans to offer incriminating information against his longtime associate and the former campaign chairman, Paul Manafort, or other members of the Trump campaign in exchange for a lighter punishment.

The deal comes as the special counsel, Robert S. Mueller III, has been raising pressure on Mr. Gates and Mr. Manafort with dozens of new charges of money laundering and bank fraud that were unsealed on Thursday. Mr. Mueller first indicted both men in October, and both pleaded not guilty.

Mr. Gates's primary concern has been protecting his family, both emotionally and financially, from the prospect of a drawn-out trial, according to a person familiar with his defense strategy who was not authorized to publicly discuss the case and spoke on the condition of anonymity.

If Mr. Manafort continues to fight the charges in a trial, testimony from Mr. Gates could give Mr. Mueller's team a first-person account of the criminal conduct that is claimed in the indictments — a potential blow to Mr. Manafort's defense strategy.

It was unclear exactly what Mr. Gates might have to offer the special counsel's team, whether about Mr. Manafort or about other members of the Trump campaign. Neither indictment indicated that either Mr. Gates or Mr. Manafort had information about the central question of Mr. Mueller's investigation — whether President Trump or his aides coordinated with the Russian government's efforts to disrupt the 2016 election.

But Mr. Gates was present for the most significant periods of activity of the campaign, as Mr. Trump began developing policy positions and his digital operation engaged with millions of voters on platforms such as Facebook. Even after Mr. Manafort was fired by Mr. Trump in August 2016, Mr. Gates remained on in a different role, as a liaison between the campaign and the Republican National Committee. He traveled aboard the Trump plane through Election Day.
The probability of a guilty plea by Rick Gates has been floating around for the better part of a month now, especially since he fired the attorneys who had been representing him since October and hired an attorney named Tom Green who is known for negotiating plea deals in high profile cases such as this. Earlier this week, in fact, it was being reported that Gates was in the final stages of negotiating a deal with Mueller to plead guilty in exchange for a more lenient sentence. Yesterday, though, there were rumors circulating just prior to the handing down of these new indictments that Gates had parted ways with Green, which some interpreted as a sign that plea negotiations had fallen apart. The new indictment seemed to bolster that idea even though there was no indication that the rumors were true. Instead, it now seems clear that the new indictment was part of Mueller's strategy to keep tightening the screws on Manafort in an effort to either force him to also start considering becoming a cooperating witness in Mueller's investigation. If that proves to be unsuccessful, of course, then Gates will obviously become a very useful witness in connection with any future prosecution of Manafort in either the case pending in the District of Columbia or the case that was opened yesterday in Federal Court in Northern Virginia.
In addition to the prosecution of Manafort, it's also likely that Gates has at least some information that could prove useful to Mueller in the overall Russia investigation itself, including both Russian efforts to influence the election and in connection with any ties that may have existed between the Trump campaign and Russians official tied to the Russian government in general and Vladimir Putin specifically. For several years prior to joining the Trump campaign, and apparently while that campaign was still going on, Gates along with Manafort did work for and had contact with Yanukovych as well as Russian oligarchs close to Putin who backed his regime in Kiev. While this may not have given Gates direct access to the efforts to interfere in the election, the knowledge he gained from those years of representation could prove useful to Mueller in connecting the dots provided by other witnesses and pieces of information relevant to the investigation. Additionally, Gates worked alongside Manafort as his chief deputy the entire time he was Donald Trump's campaign manager, which included roughly coincided with the period from near the end of the campaign for the nomination through the Republican National Convention and for several months after that. As such, he's likely to have significant information regarding the operation of the campaign and any contact between the campaign and Russian officials or representatives of Russian officials. This is likely to include events such as the June 2016 meeting at Trump Tower between Manafott, Donald Trump, Jr., and Jared Kushner and a Russian lawyer tied to the government that was initially sold to the campaign as being for the purpose of passing along "dirt" about Hillary Clinton.
In any case, these announcements come just a week after Mueller had announced the indictment of thirteen Russians in connection with part of the scheme that Russian intelligence used to interfere in the 2016 election and influence American public opinion in a way that was clearly designed to harm Hillary Clinton and promote political chaos. As with that announcement, these developments are a strong indication that, rather than wrapping up anytime soon, Mueller's investigation is entering a new, and far more publicly assertive, stage. Where we go next will be highly interesting to see.
Here's the Indictment:
United States v. Manafort and Gates by Doug Mataconis on Scribd
And here's the "Information" filed this morning in U.S. District Court in Washington, D.C. detailing the charges that Rick Gates is expected to plead guilty to later today:
Information filed in United States v. Gates by Doug Mataconis on Scribd