Paul Manafort Lied To FBI After Plea Deal, Mueller Team Alleges
Paul Manafort finds himself in new legal trouble after Special Counsel Robert Mueller accused him of lying after entering a plea agreement.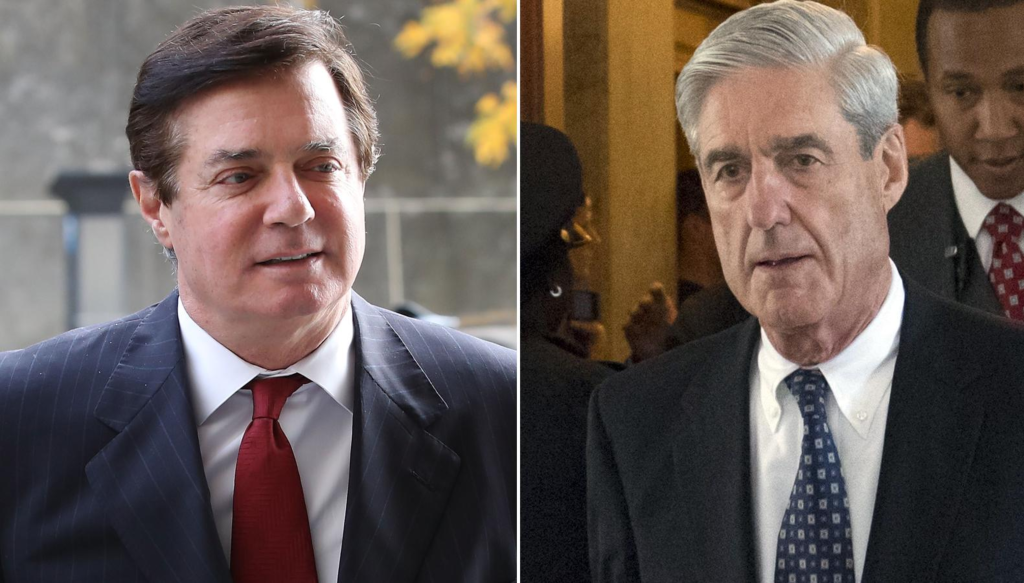 In a filing with the U.S. District Court late yesterday, the office of Special Counsel Robert Mueller alleged that former Trump campaign manager Paul Manafort, who had reached a plea deal earlier this year that includes an agreement to cooperate with the Special Counsel's investigation, had lied to investigators. As a result, Mueller's office is telling the Judge that it's time to go forward with sentencing: 
WASHINGTON — Paul Manafort, President Trump's former campaign chairman, repeatedly lied to federal investigators in breach of a plea agreement he signed two months ago, the special counsel's office said in a court filing late on Monday.

Prosecutors working for the special counsel, Robert S. Mueller III, said Mr. Manafort's "crimes and lies" about "a variety of subject matters" relieve them of all promises they made to him in the plea agreement. But under the terms of the agreement, Mr. Manafort cannot withdraw his guilty plea.

Defense lawyers disagreed that Mr. Manafort had violated the deal. In the same filing, they said Mr. Manafort had met repeatedly with the special counsel's office and "believes he has provided truthful information."

But given the impasse between the two sides, they asked Judge Amy Berman Jackson of the United States District Court for the District of Columbia to set a sentencing date for Mr. Manafort, who has been in solitary confinement in a detention center in Alexandria, Va.

The 11th-hour development in Mr. Manafort's case is a fresh sign of the special counsel's aggressive approach in investigating Russia's interference in the 2016 presidential race and whether anyone in the Trump campaign knew about or assisted Moscow's effort.

Striking a plea deal with Mr. Manafort in September potentially gave prosecutors access to information that could prove useful to their investigation. But their filing on Monday, a rare step in a plea deal, suggested that they thought Mr. Manafort was withholding details that could be pertinent to the Russia inquiry or other cases.

The question of whether Mr. Trump might pardon Mr. Manafort for his crimes has loomed over his case since he was first indicted a year ago and has lingered as a possibility. A former lawyer for Mr. Trump broached the prospect of a pardon with one of Mr. Manafort's lawyers last year, raising questions about whether he was trying to influence Mr. Manafort's decision about whether to cooperate with investigators.

The filing Monday suggested that prosecutors do not consider Mr. Manafort a credible witness. Even if he has provided information that helps them develop criminal cases, by asserting that he repeatedly lied, they could hardly call him to testify.

Mr. Manafort had hoped that in agreeing to cooperate with Mr. Mueller's team, prosecutors would argue that he deserved a lighter punishment. He is expected to face at least a decade-long prison term for 10 felony counts including financial fraud and conspiracy to obstruct justice.

Instead, after at least a dozen sessions interrogating him, the special counsel's prosecutors have not only decided Mr. Manafort does not deserve leniency, but they also could seek to refile other charges that they had agreed to dismiss as part of the plea deal.

The prosecutors did not describe what they said Mr. Manafort lied about, saying they would set forth "the nature of the defendant's crimes and lies" in an upcoming sentencing memo. The sentencing judge does not have to accept the prosecution's account at face value, and Mr. Manafort's lawyers are expected to vigorously contest it.

A jury in Northern Virginia convicted Mr. Manafort, 69, of eight counts of financial fraud in August stemming from his work as a political consultant in Ukraine. The jury deadlocked on 10 other charges.

Faced with a second trial in the District of Columbia on related charges in September, he pleaded guilty to two conspiracy counts and agreed to an open-ended arrangement requiring him to answer "fully, truthfully, completely and forthrightly" questions about "any and all matters" of interest to the government.

It was unclear at that time how much Mr. Manafort had to offer prosecutors. Although he had arguably deeper ties to pro-Russian figures than anyone else connected with the Trump campaign, he had consistently said he had no information against the president. Legal experts suggested that if he had been able to significantly further Mr. Mueller's inquiry, he could have negotiated a more favorable deal.

As it is, the plea agreement specifies that if prosecutors decide that Mr. Manafort has failed to cooperate fully or "given false, misleading or incomplete information or testimony," they can prosecute him for crimes to which he did not plead guilty in the District of Columbia. They could also conceivably pursue the 10 charges on which the Virginia jury failed to reach a consensus. Mr. Manafort is scheduled to be sentenced in the Virginia case on Feb. 8.
The Washington Post has more:
Prosecutors with special counsel Robert S. Mueller III said Monday that Paul Manafort breached his plea agreement, accusing President Trump's former campaign chairman of lying repeatedly to them in their investigation into Russian interference in the 2016 election.

Manafort denied doing so intentionally, but both sides agreed in a court filing that U.S. District Judge Amy Berman Jackson of the District should set sentencing immediately.

The apparent collapse of Manafort's cooperation agreement is the latest stunning turnaround in his case, exposing the longtime Republican consultant to at least a decade behind bars after he pleaded guilty in September to charges of cheating the Internal Revenue Service, violating foreign-lobbying laws and attempting to obstruct justice.

The filing also indicated that Mueller's team may have lost its potentially most valuable witness in Manafort, a top campaign official present at discussions at the heart of the special counsel's mission to determine if any Americans conspired with Russia's efforts to sway the U.S. election.

Still, prosecutors may know more about Manafort's interactions than he realized, allowing them to catch him in alleged lies.

Separately Monday, conservative author Jerome Corsi, who has ties to a longtime Trump adviser, said he rejected a deal offered by Mueller to plead guilty to one count of perjury because, he said, he did not intentionally lie to investigators.

It was not clear what the men already have told investigators or whether their lack of cooperation would mark a significant setback for Mueller's investigation.

As part of his plea agreement, Manafort promised to tell the government about "his participation in and knowledge of all criminal activities." Prosecutors did not elaborate on areas where they contend Manafort lied or what evidence led them to that conclusion. A Mueller spokesman declined to comment.

"After signing the plea agreement, Manafort committed federal crimes by lying to the Federal Bureau of Investigation and the Special Counsel's Office on a variety of subject matters, which constitute breaches of the agreement," prosecutors wrote. "The government will file a detailed sentencing submission to the Probation Department and the Court in advance of sentencing that sets forth the nature of the defendant's crimes and lies."

Manafort disputes that characterization. His attorneys write in the joint filing that he "has provided information to the government in an effort to live up to his cooperation obligations."

A Manafort spokesman did not immediately respond to a request for comment.
All of this comes just a few weeks shy of three months after Manafort reached a plea agreement with Mueller's office rather than face trial in the District of Columbia on charges related to undisclosed foreign lobbying on behalf of a pro-Russian political party and former President of Ukraine. It also comes some four months after Manafort had been convicted in Federal District Court in Northern Virginia. In the District of Columbia case, Manafort pled guilty to two charges that could lead to up to ten years in prison and the Mueller team agreed to drop a number of other charges that could have led to Manafort spending decades in prison if convicted. This would be on top of the sentence he could receive in Virginia for the eight charges on which he had been convicted. Manafort had also agreed to forfeit at least $15 million he had hidden from the IRS and other tax authorities but would have been permitted to keep other properties that are currently held jointly with relatives and other third-parties. With Manafort now at risk of having the entire agreement revoked, he could see the previously dismissed District of Columbia charges, as well as the Virginia charges on which the jury was unable to reach a verdict, reinstated, with the potential that the sentence against him could be enhanced substantially. At the very least, it would mean that Manafort would not receive the recommendation for leniency that could have cut a substantial amount of time off his sentence. Additionally, if he is found to have breached the plea agreement Manafort would lose any credit he might have received under the Federal Sentencing Guidelines and evidence of other crimes could end up being used to increase the potential sentence he faces in the Virginia case.
The filing yesterday doesn't go into detail regarding what it is that Mueller's team contends Manafort lied about, but the fact that they have taken this step at all would seem to indicate that they've got fairly strong evidence against him and that his lies are substantial and material. Additionally, this development suggests that Mueller's team has slowly but surely developed a significant amount of evidence to the point where he likely already knew the answer to many of the questions that Manafort was being asked to answer, something that is often the case when one is talking to Federal investigators. In any case, as a general rule, it's pretty dumb to lie to Federal investigators due to the fact that, pursuant to 18 U.S.C. Sec 1001, such an act is a crime completely separate from any matter that the investigator may be investigating. It is even dumber to lie to Federal investigators when one is operating under the terms of a rather generous plea agreement that is allowing you the possibility of not dying in prison. And yet this is precisely what Manafort appears to have done. Not very smart, Paul.
Here's the Joint Status Report filed in the case yesterday:
United States v. Manafort J… by on Scribd