Paul Manafort Found Guilty On Eight Counts
Robert Mueller and his legal team get their first victories in court.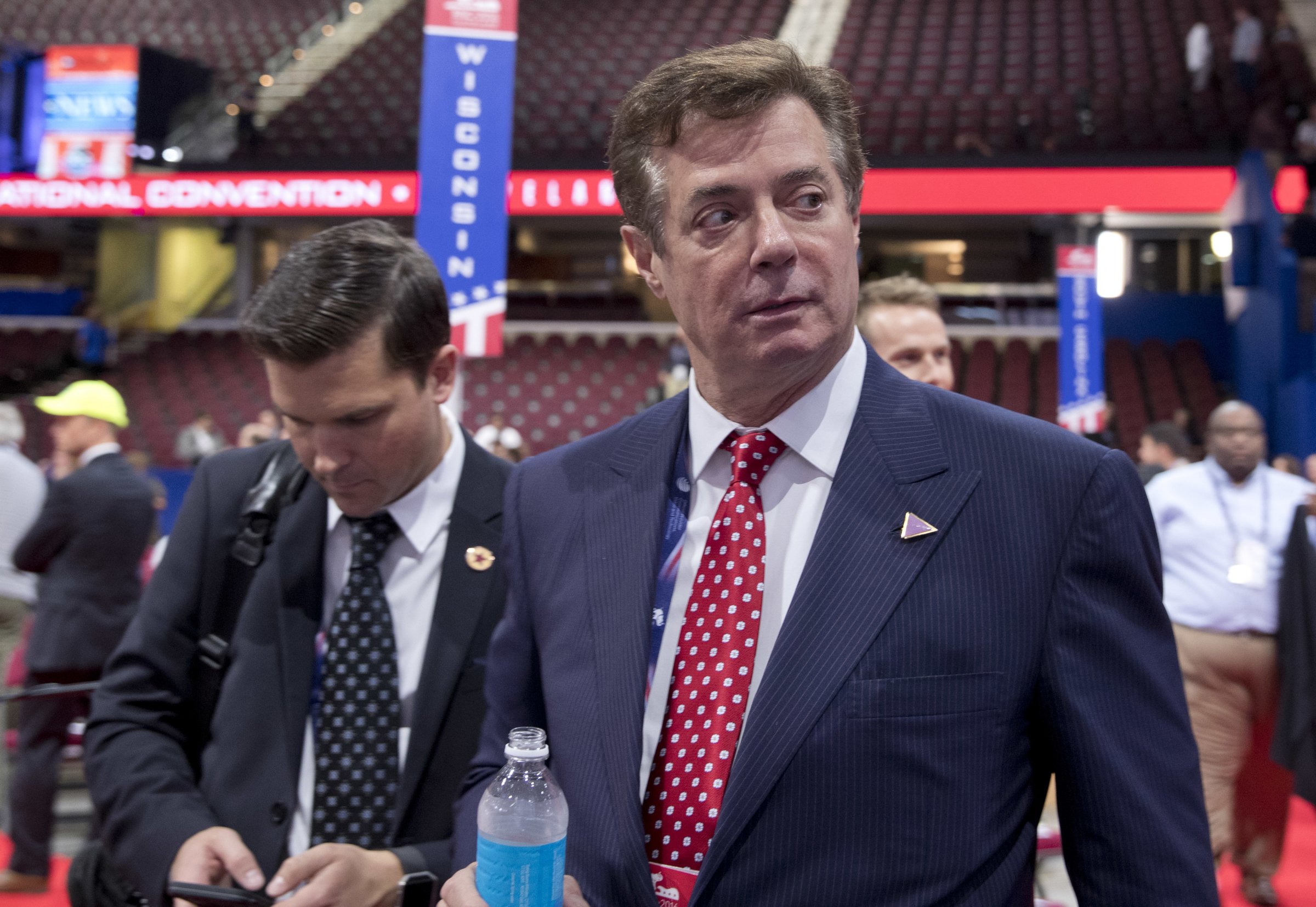 Paul Manafort, the former campaign manager for President Trump, has been found guilty on eight of the eighteen counts against him, marking the first major success for the Special Counsel Robert Mueller:
ALEXANDRIA, Va. — Paul Manafort, President Trump's former campaign chairman, was convicted on Tuesday in his financial fraud trial, bringing a dramatic end to a politically charged case that riveted the capital.

The verdict was a victory for the special counsel, Robert S. Mueller III, whose prosecutors built a case that Mr. Manafort hid millions of dollars in foreign accounts to evade taxes and lied to banks repeatedly to obtain $20 million in loans.

Mr. Manafort was convicted of five counts of tax fraud, two counts of bank fraud and one count of failure to disclose a foreign bank account. The jury was unable to reach a verdict on the remaining 10 counts, and the judge declared a mistrial on those charges.

Kevin Downing, a lawyer for Mr. Manafort, said his client was "evaluating all of his options at this point."

Jason Maloni, Mr. Manafort's spokesman, said, "We expect to appeal." A spokesperson for Mr. Mueller's office declined to comment.

The verdict was read out in United States District Court in Alexandria, Va., only minutes after Michael D. Cohen, Mr. Trump's former fixer, pleaded guilty in federal court in Manhattan to violating campaign finance law and other charges.

Mr. Cohen made the extraordinary admission that he paid a pornographic film actress "at the direction of the candidate," referring to Mr. Trump, to secure her silence about an affair she said she had with Mr. Trump.

Mr. Manafort's trial did not touch directly on Mr. Mueller's inquiry into Russian interference in the 2016 election or on whether Mr. Trump has sought to obstruct the investigation. But it was the first test of the special counsel's ability to prosecute a case in a federal courtroom amid intense criticism from the president and his allies that the inquiry is a biased and unjustified witch hunt.

Before and during the trial, Mr. Trump both sought to defend Mr. Manafort as a victim of prosecutorial overreach and to distance himself from him, saying that Mr. Manafort had worked for him only relatively briefly.

The trial focused on Mr. Manafort's personal finances, in particular the tens of millions of dollars he made advising a political party in Ukraine that backed pro-Russia policies.

Defense lawyers had argued that Rick Gates, Mr. Manafort's former right-hand man and the government's star witness, was the real mastermind of the frauds. Mr. Gates had been charged along with Mr. Manafort in the case, but pleaded guilty and agreed to testify against Mr. Manafort in exchange for a more lenient sentence.

The defense lawyers also suggested that Mr. Manafort had been targeted by prosecutors to pressure him into cooperating with Mr. Mueller's inquiry into possible collusion by the Trump campaign with Russia in the 2016 election.
More from The Washington Post:
A jury has found former Trump campaign chairman Paul Manafort guilty after a three-week trial on tax and bank fraud charges — a major if not complete victory for special counsel Robert S. Mueller III as he continues to investigate the president's associates.

The jury convicted Manafort on eight of the 18 counts against him. The jury said it was deadlocked on the other 10. U.S. District Court Judge T.S. Ellis declared a mistrial on those other charges.

Manafort was convicted on five counts of filing false tax returns, one count of not filing a required IRS form, and two bank fraud counts.

The verdict announced Tuesday comes as President Trump has stepped up his criticism of Mueller's probe, publicly criticizing the investigation on a weekly basis. As the Manafort trial began, Trump called for Mueller's probe to be shut down immediately.

Manafort's guilty verdict may strengthen Mueller's hand as he continues to investigate possible conspiracy and seeks an interview with the president; an acquittal could have led to a broader effort by conservatives to shut down the special counsel's office.

The 18 charges in the Manafort trial centered around Manafort's personal finances, and had little to do with the special counsel's mandate of probing Russian interference in the 2016 election and whether any Trump associates conspired with those efforts.

But the trial was the first to emerge from Mueller's probe, and as such it marked a significant public test of his work.

The jury deliberated for four days before announcing its verdict.

Over two weeks of testimony, more than two dozen witnesses, including his former right hand man Rick Gates, as well as his former bookkeeper and accountants, testified against Manafort. They said he hid millions of dollars in foreign bank accounts that went unreported to the IRS, and then later lied to banks in order to get millions of dollars in loans.

His lawyers had argued that Gates, not Manafort, was the real criminal, pointing to Gates' admitted lies, theft, and infidelity. Gates pleaded guilty in February to lying to the FBI and conspiring against the United States, and has said he hopes to get a lesser prison sentence by cooperating against Manafort.

Prosecutors, in turn, told the jury that the most compelling evidence in the case were the dozens of documents, many of them emails, showing Manafort oversaw the false statements to the IRS and banks.

Manafort, 69, called no witnesses at all, as his lawyer argued prosecutors had failed to prove beyond a reasonable doubt that he intended to defraud the government or banks. Manafort's lawyers repeatedly suggested their client might not have known the law.
While the charges against Manafort are unrelated to the underlying Russia investigation, the fact that Mueller and his legal team were able to obtain convictions in their first effort against any of the parties involved in the Trump campaign, and it tends to put the lie to the President's claims that the Mueller investigation is a baseless "witch hunt," although it has been apparent from the start that this is far from the case. Even just on the charges that he has been found guilty of, Manafort has the potential of facing as much as 30 years in Federal prison, which at his age would essentially mean dying in prison.
This also isn't the end of Manafort's legal troubles. In addition to the possibility that Mueller and his team will seek to retry Mueller on the ten charges where the jury was unable to reach a verdict, he also faces a second trial next month in Washington, D.C. on charges related to the lobbying work he did for the former pro-Russian government in Ukraine as well as other foreign interests. Given that, the possibility that he could reach a plea deal with Mueller is still on the table. If that happens, then the legal vultures circling around the President are going to become even more numerous.