House Plans Only 109 Workdays In 2012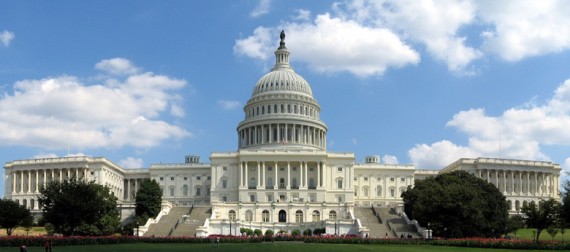 The House Of Representatives will be in session for less than 1/3 of the year next year:
House Majority Leader Eric Cantor released the 2012 House calendar today, and lawmakers will be spending even less time in Washington next year than they did this year.

There are just six scheduled working days in January. Three in August. And five in October. In all, the House of Representatives is scheduled to be in session 109 weekdays next year, and will be in recess 151 weekdays – meaning recess days will outstrip working days by nearly a 3 to 2 margin.

"Six days on the calendar in January? It really makes you wonder about the schedule," remarked House Minority Leader Nancy Pelosi at her weekly press conference, adding that "particularly at this time when American people are feeling so much pain…at some point you have bring the message home and represent your people, find agreement, we can't do that if everyone is at home."

Republicans shot back that Democrats scheduled even fewer work days – 104 – in 2008.
Given that it's an election year, and a Presidential election year at that, this isn't entirely surprising. And, quite honestly, when Congress isn't in session there's less likelihood they'll do any damage.