House Republican Concerned Fighting In Libya Could Spread To Africa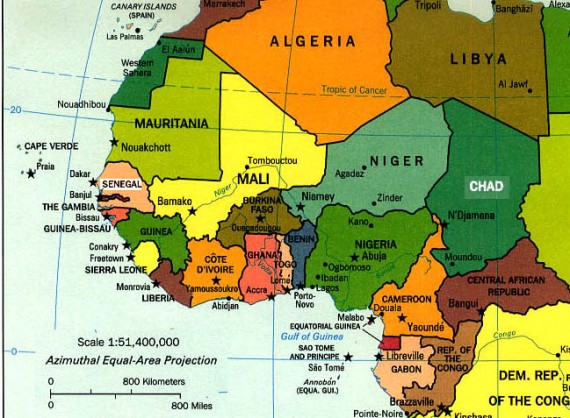 Tom Marino (R., Pa.) needs a geography lesson:
Rep. Tom Marino, R-10, Lycoming Twp., said he supports Mr. Gadhafi's removal but said Mr. Obama should have consulted Congress before acting.

Instead, the president's action raised questions about whether he violated the constitutional provision that gives Congress the power to declare war, or the War Powers Act, Mr. Marino said.

"The bottom line is I wish the president would have told us, talked to Congress about what is the plan. Is there a plan? Is the mission to take Gadhafi out?" Mr. Marino asked. "I think he's fumbling through this."

Mr. Marino, a member of the House Foreign Affairs Committee, said he hopes to ask questions of administration officials at a committee hearing today. He questioned whether humanitarian reasons are good enough for intervention.

"Where does it stop?" he said. "Do we go into Africa next? I don't want to sound callous or cold, but this could go on indefinitely around the world."
Apparently, membership on the Foreign Affairs Committee does not require one to actually know anything about foreign countries.