House Votes to Continue Libya Policy
Yes, you read that correctly.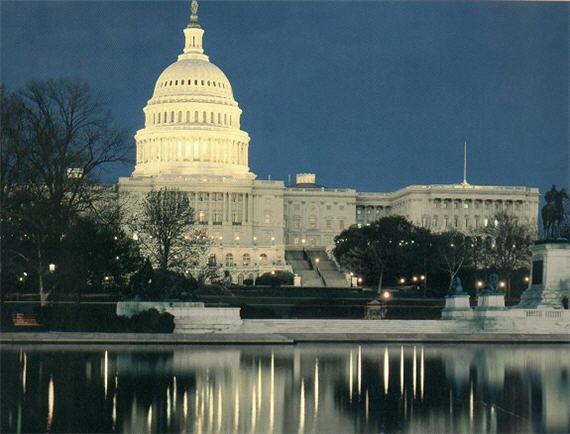 Doug Mataconis beat me to the basics on the two votes today in the House on Libya, but I have a slightly different take on the subject, so will post on the subject as well.
First, to echo Doug, I agree that this is a failure on the part of House leadership as all this does is muddy the waters in regards to the chamber's views on this subject.  By extension it renders the Congress inert on the Libya question as now the legislature has acted, but in a way that results in inaction.
Put another way, this comes across as the House saying "we want to complain about not being consulted, but we really don't want to render an actual opinion."  Let's face facts, if the leadership actually wanted a definitive statement, it could have constructed one.  Instead, it choose to schedule votes on two contradictory resolutions knowing that neither would pass.
So, they acted without actually acting.
Second, the vote today is a de facto vote of support for the President's policy on Libya.  If Congress is not going to assert itself under the War Powers Act or in its general role as overseers of the military, then it knows that the President will continue the policy.  This is just another example, and it has been played out multiple times over the years, that the Congress really does not want to insert itself into defense policy (there's a reason why I said the  other day that a vote to defund  the action "would be historic in scope").
In short:  by failing to act they have tacitly agreed to allow the policy to continue as it has.