How not to Win Hispanic Votes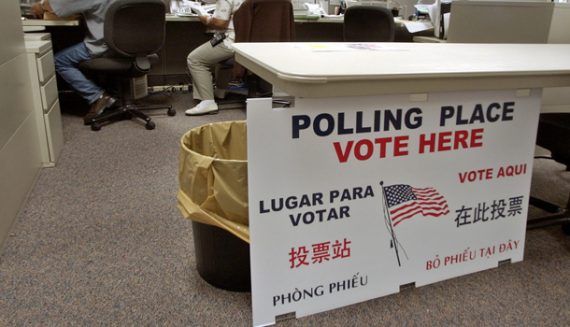 Speaking of that poll about Latinos and the GOP that Doug Mataconis noted earlier in the week comes the following tale from Kansas:
Rep. Connie O'Brien, a Tonganoxie Republican, was speaking in favor of rescinding the law [granting in-state tuition to children of illegal immigrants] when she recounted a story about a student she saw while enrolling her son at Kansas City Kansas Community College last year.

The female student was in line to pick up scholarship money but couldn't provide a driver's license or other government ID to the clerk, O'Brien recalled. Yet the woman said she had driven to the college that day.

"We could tell by looking at her that she was not originally from this country," O'Brien said.

Another lawmaker asked O'Brien how she could tell the woman wasn't a legal citizen.

O'Brien replied: "Well, she wasn't black, she wasn't Asian and she had the olive complexion."
While it is wholly unfair to indict all Republicans with the comments of one local politician, these types of statements only serve to alienation Hispanics from the GOP.