Latinos Aren't Pro-Democrat So Much As They're Anti-Republican, New Poll Finds
A new poll finds that Republican policies on immigration are chasing Latino voters straight into the arms of the Democratic Party.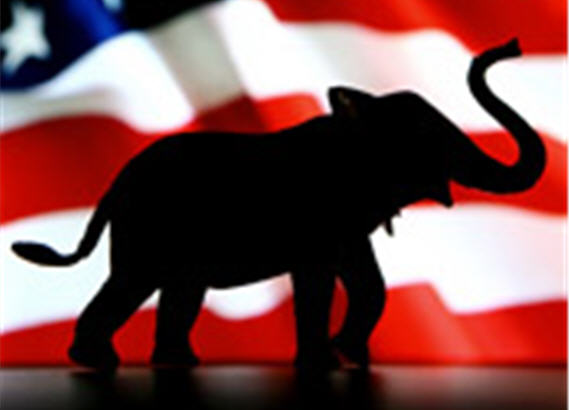 A new poll of Latino voters finds the Republican Party in serious trouble among America's fastest growing minority group:
The second part of a poll conducted by impreMedia and Latino Decisions (LD) also reveals that, although Latino voters will not automatically vote for Obama—only 43% are sure they will vote for him next year—doubts about the president and the Democrats are not turning into support for the Republicans.

(…)

As far as the GOP is concerned, only 9% of Latino voters said that they will vote for a Republican candidate and another 8% said that they might. This is one of the lowest levels of support obtained by the Republicans in recent years, and far less than the 40% a GOP candidate would need to make a difference in key states to become president.

"I think the most interesting story here is how badly the Republicans are faring with Latinos. It is as if Latinos are not pro-Democrat, but rather anti-Republican," said Gary Segura, a political science professor at Stanford University.

(…)

Of those polled, 52% said the Democratic party is getting close to the Latino community, while 35% said the party is not interested in Latinos or is negative toward them. The numbers for Republicans are more negative: 18% said the party does not do a good job for Latinos and 66% said it is negative or does not care about the community.

In part, experts attribute the continued (although not enthusiastic) support of Latinos for Obama and the Democrats to the fact that basically, there is nowhere to turn.

"What I see is that Latinos have few options. Yes, we are disillusioned by some things, the economy hits us hard, immigration reform did not happen despite an attempt, but in the end, the only ally we have in D.C. seems to be Obama," said Pantoja.
Given the GOP's rhetoric on immigration over recent years, and the manner in which politicians who have tried to reach out to the Latino community by proposing immigration reform plans have been treated within the party, none of this is surprising. For obvious reasons, immigration and immigrant right are important issues to this voting bloc and a party that consistently refuses to recognize them isn't going to find much sympathy. Instead of looking for realistic, workable solutions to the twin problems of illegal immigration and a labor shortage in areas where only immigrant and migrant workers seem willing to work, Republicans are concentrating on foolish endeavors like re-writing the 14th Amendment, giving the police the authority to question anyone they pull over about their citizenship status, or erecting a border fence and engage in other security measures what would make East Germans blush. This is why someone like Marco Rubio hasn't necessarily wholeheartedly endorsed some of the more virulent GOP immigration proposals, such as Arizona's controversial immigration law.
Politically, of course, this isn't necessarily the best idea. Not only are Latino the fastest growing minority group in the country, but in states like California, Florida,  and Texas (which will account for they account for 122 Electoral Votes starting in 2012) they are becoming increasingly decisive in the outcome of an election.  Failing to acknowledge issues of concern to them, or at least being perceived as doing so,  is a recipe for long-term political suicide, as the polls numbers on party identification make clear:
As for party affiliation, the trend of having more independents than Republicans continues like in recent years: 14% identified themselves as Republicans, 54% as Democrats, 18% as independent and 7% as other.
Latinos may not be entirely sold on the Democratic Party yet, but if the GOP continues down the anti-immigration, nativist path that it has traveled in recent years, it is likely to find itself a minority party in the years to come.
There's one final data point in the poll about one Republican politician in particular:
One thing is clear: they do not like Sarah Palin. Asked about their image of the former governor of Alaska, these voters said that it is predominantly negative: 53% unfavorable versus 23% favorable.

"Palin's message is not resonating with Latinos. In a way she has an image problem similar to the one Meg Whitman [the Republican candidate for governor] had in California… During the 2008 campaign, I remember she used the phrase that she was referring to the 'true America.' I think that Latinos do not feel she is addressing them," said Pantoja.
I noted some of the hard-core conservatives at CPAC echoing Palin's us v.  them rhetoric. If that continues into the General Election, it risks further alienating a voting bloc that is already very skeptical of the GOP to begin with. While I'm not necessarily giving the GOP advice, it seems to me they'd do well to think twice before embracing a strategy that seems destined to subject them to minority status before long.