Humanity Leaves Its Mark On Mars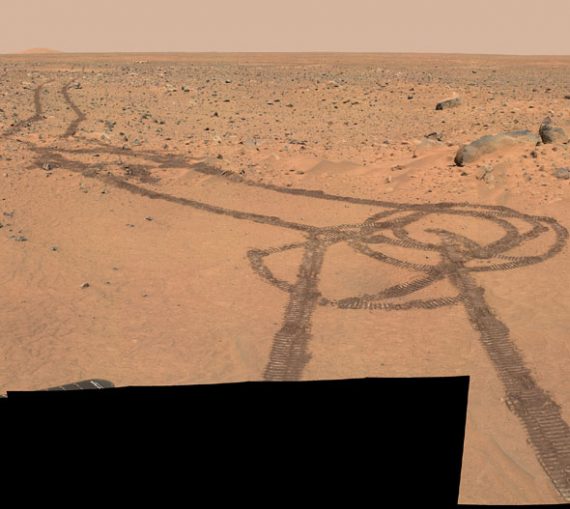 Well, this happened:
In a photo of Curiosity's track patterns, published on the robotics section of NASA's Jet Propulsion Laboratory site, the Mars rover appears to have traced out a very phallic design on the Red Planet's dusty surface.

The rover's picture went viral after being posted to Reddit's r/funny subreddit page Tuesday, earning close to 40,000 "upvotes" in a matter of a few hours. According to The Huffington Post UK, NASA's website crashed due to increased traffic as word of the "drawing" spread.
Draw your own conclusions.