Illegal Border Crossings Break Record Again
It turns out there actually is a crisis on the US-Mexico border.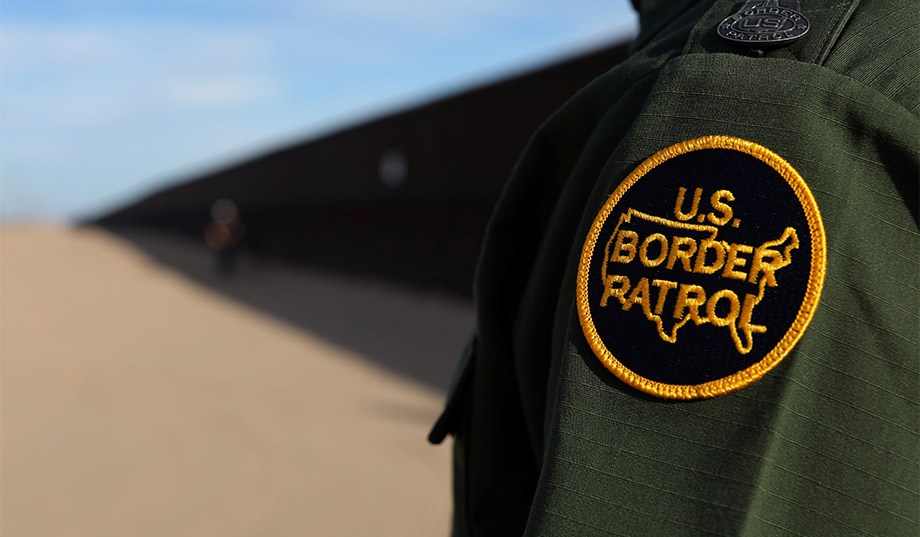 NYT ("Border at 'Breaking Point' as More than 76,000 Migrants Cross in a Month"):
For the fourth time in five months, the number of migrant families crossing the southwest border has broken records, border enforcement authorities said Tuesday, warning that government facilities are full and agents are overwhelmed.

More than 76,000 migrants crossed the border without authorization in February, more than double the levels from the same period last year and approaching the largest numbers seen in any February in the last 12 years.

"The system is well beyond capacity, and remains at the breaking point," Kevin K. McAleenan, commissioner of Customs and Border Protection, told reporters in announcing the new data.
Kevin Drum quips,
Nice work, Donald! Whatever we were doing back in the Obama era seems to have been working OK. Whatever we're doing now—mostly yelling and screaming, as near as I can tell—isn't. Maybe it's time to rethink the whole idea that Trump is the guy who can protect our borders?
And, indeed, it does appear that the flood is an unintended consequence of Trump's attempted crackdown:
Diverted by new restrictions at many of the leading ports of entry, migrant families continue to arrive in ever-larger groups in remote parts of Arizona, New Mexico and Texas. At least 70 such groups of 100 or more people have turned themselves in at Border Patrol stations that typically are staffed by only a handful of agents, often hours away from civilization. By comparison, only 13 such groups arrived in the last fiscal year, and two in the year before.

[…]

The high number of families crossing the border suggest that President Trump's policies aimed at deterring asylum seekers are not having their intended effect. Up to 2,000 migrants who traveled in a caravan from Central America last year and faced lengthy delays in Tijuana appeared to have given up their cause as of last month after being discouraged by months of delays at the border. But the families following behind them seem only to have adjusted their routes rather than turn back. Indeed, they are traveling in even larger numbers than before.
But it's also a predictable consequence of attempts to create more humane conditions:
Border Patrol officials said that the biggest "pull factors" encouraging migrant families to make their way to the United States were federal laws and court settlements that prohibit the authorities from deporting Central Americans without lengthy processing, and from detaining migrant families for more than 20 days, after which they must be released into the country while they await immigration court proceedings. Others at the agency pointed to severe poverty and food insecurity in the Western highlands of Guatemala, where many of the families are from, as a primary motivation.
Additionally, it looks like the crossing efforts have become more professionalized:
More than 90 percent of the new arrivals were from Guatemala, officials said, with a significant change in the dynamics of the migration: While Central American migrants once took weeks to journey through Mexico to the United States, many Guatemalan families are now boarding buses and reaching the southwest border in as little as four to seven days "on a very consistent basis," Mr. McAleenan said.
There's no end in sight and, indeed, the report indicates that US officials expect the surge to continue for the foreseeable future. This will certainly add fuel to Trump's claims of a "crisis" and an "emergency" at the border. But, even if it could somehow be erected instantaneously, Trump's proposed wall would have little impact.