Ingraham's Immigration Policy Prescriptions
Discussions about immigration policy are, unfortunately, very much like Groundhog Day.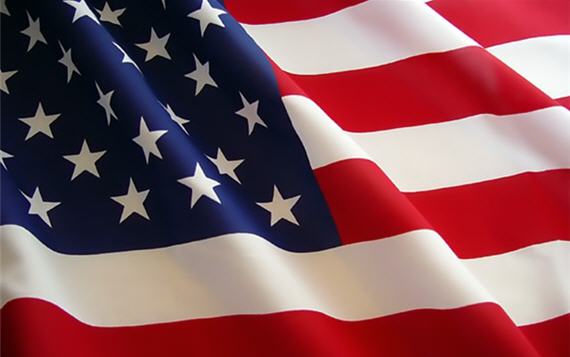 (I will be honest, there is nothing new in this post.  I am just exercising the Blogger's Right to Respond to a ridiculous set of ideas in writing because it is more satisfying than sitting here keeping the frustration to myself.)
Laura Ingraham came on The O'Reilly Factor to provide her immigration policy plan, and it contains fairly typical recommendations for what are radically simplistic views of the situation.
She starts with the following:
"First thing you do is starting deporting people, not by the hundreds, not by the dozens, by the thousands," she said. "And that means entire families, not just a father or a mother. But we keep families unified by deporting all people who are here illegally."
She pitches this as keeping families together but utterly misses some rather fundamental issues about the real human conditions that exist in our country.  It is not the case that one can just carve out the undocumented families.  The father of family A may be be here without a visa, but his wife may have documents or may be a citizen.  Their children are very likely citizens.  Family B may be made up parents without documents, but middle school aged children who are citizens who know nothing of their parent's country.  In family C, the entire family may have crossed illegally, but the now teenage children do not remember anything of the land of their birth, since they crossed as toddlers.  In family D, grandma may have been in the country for decades without a visa. Ingraham's approach, like so much simplistic anti-immigrant rhetoric, is based on the notion that there is a foreign other than can be excised from the body politic.  However, these people are not Them, but are very much part of Us.  And, in general, what of the human costs of such a policy?
The complex logistics for such mass deportations seems not to enter into her thinking.   Nor does she seem to understand the police state-like apparatus it would take to accomplish this goal (or, perhaps she does, but doesn't care).
A side note, one of the things that vexes me is that American conservatives are supposedly all about the "American way" of pulling oneself up by the bootstraps, working hard to find a better life, personal initiative, etc.  I am not sure what exemplifies that more than being willing to walk across the Sonoran desert for the chance to clean McDonald's restrooms or work as a day laborer as a means of improving one's life, or one's family's.
Another portion of the policy:
"Number three, I think there has to be an end to this thing called birthright citizenship, some people call it anchor babies,"
Now, Ingraham engaged in some hand-waving and stated that the Constitution does not require this, but there is the pesky and simple fact the XIVth Amendment states the following:  "All persons born or naturalized in the United States, and subject to the jurisdiction thereof, are citizens of the United States."  This is pretty plain language supported by almost a century and a half of application and interpretation that define the basic notion that anyone born in the US is a citizen, plain and simple.
What advocates of changing this provision do not understand (well, one of many things) is that the assimilation problems that they fear would be made worse if we did away with birthright citizenship.  They should look to Europe for examples, if they are curious.
Bill O'Reilly found  the policy recommendations problematic, but not just because they were draconian:
"You do that kind of a draconian action, mass deportations would be draconian," he argued. "I think that there is a better way to do it without destroying the Republican Party, which absolutely I believe would happen."
If one watches the video, Ingraham calls this buying into the Democrat's argument.  However, a) I think O'Reilly is correct:  such moves would damage the Republican Party greatly, but more importantly b) a major problem with this line of thinking is that it is not focused on finding the proper policy solution to a very real problem, it is simply focused on partisan calculations (and that, in a nutshell, in a major reason we cannot come up with a policy solution).