Iraq War Not Fun
Michigan Iraq War veteran gets NOT FUN vanity plate.
Michael Reynolds points me to this Reddit posting from a MattGrunt:
Got my new plate in. Now maybe people will stop asking me "how was it?"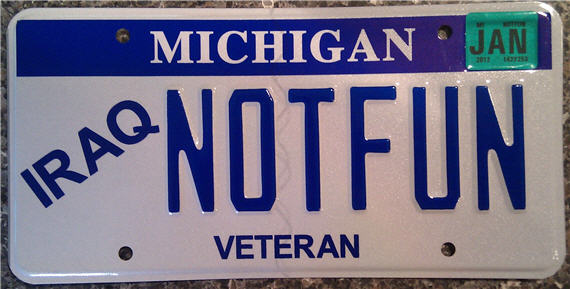 Apparently, he didn't find the experience rewarding.   Although, seeing that he lives in Michigan, it could also be a commentary on life at home.