Iraqi Defector Admits To Lying About Saddam's WMD Program
It turns out the Iraq War was indeed based, in part at least, on a lie.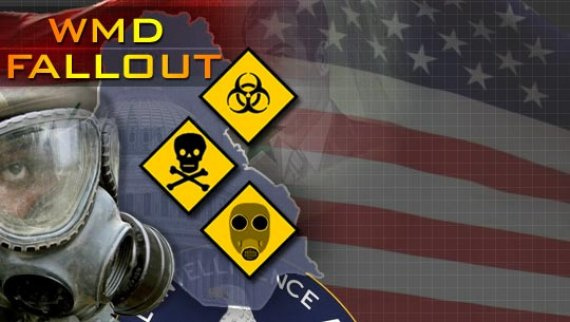 The Iraqi defector whose information was used by the United States to justify the invasion of Iraq has admitted that he fabricated the entire story:
The defector who convinced the White House that Iraq had a secret biological weapons programme has admitted for the first time that he lied about his story, then watched in shock as it was used to justify the war.

Rafid Ahmed Alwan al-Janabi, codenamed Curveball by German and American intelligence officials who dealt with his claims, has told the Guardian that he fabricated tales of mobile bioweapons trucks and clandestine factories in an attempt to bring down the Saddam Hussein regime, from which he had fled in 1995.

"Maybe I was right, maybe I was not right," he said. "They gave me this chance. I had the chance to fabricate something to topple the regime. I and my sons are proud of that and we are proud that we were the reason to give Iraq the margin of democracy."

The admission comes just after the eighth anniversary of Colin Powell's speech to the United Nations in which the then-US secretary of state relied heavily on lies that Janabi had told the German secret service, the BND. It also follows the release of former defence secretary Donald Rumsfeld's memoirs, in which he admitted Iraq had no weapons of mass destruction programme.
It turns out that Janabi had already been known to the Germans to be an unreliable source prior to the run-up to the Iraq War:
Janabi claimed he was first exposed as a liar as early as mid-2000, when the BND travelled to a Gulf city, believed to be Dubai, to speak with his former boss at the Military Industries Commission in Iraq, Dr Bassil Latif.

The Guardian has learned separately that British intelligence officials were at that meeting, investigating a claim made by Janabi that Latif's son, who was studying in Britain, was procuring weapons for Saddam.

That claim was proven false, and Latif strongly denied Janabi's claim of mobile bioweapons trucks and another allegation that 12 people had died during an accident at a secret bioweapons facility in south-east Baghdad.

The German officials returned to confront him with Latif's version. "He says, 'There are no trucks,' and I say, 'OK, when [Latif says] there no trucks then [there are none],'" Janabi recalled.
The Germans returned to Janabi in May 2002, just when the propaganda run-up to the Iraq War was beginning. It doesn't take too much to figure out that this likely occurred at the behest of the United States, which was eager for as much information proving that Saddam Hussein was pursuing a WMD program in violation of UN sanctions as it could find. Despite the fact that he had been previously established as a liar, he was apparently taken seriously and given incentives for sharing as much information as he could come up with. Which he obviously did.
At the same time, there's no evidence that the United States knew about the problems with Janabi's credibility, or even that they knew who he was other than "Curveball," the code name assigned to him by German intelligence. So, absent additional information, this doesn't strike me as implicating the Bush Administration in Janabi's lies. What it does demonstrate, though, is the extent to which, during the period from late 2001 through early 2003, the United States was singularly focused on finding any evidence it could to justify war against Iraq to the exclusion of anything to the contrary. Obviously, the Germans, as our allies, picked up on this and provided us with the information we needed. The problem is that nobody in Berlin or Washington seems to have bothered to make any effort  to independently verify what Janabi was saying before deciding to use it as the basis to go to war. And that's a problem.
So far at least, this story seems to be be drawing very little attention in the blogsphere, and none at all among conservative bloggers. That's too bad, because the fact that we fought a war based not only on bad intelligence, but on intelligence that was based on evidence provided by someone who was already a known liar strikes me as something that we ought to be concerned about.