Is Dissent Permissible During Wartime?
When America's leaders make the decision to engage in military action abroad, has the time for debate ended, or is it more important than ever that those with doubts about the policy speak out?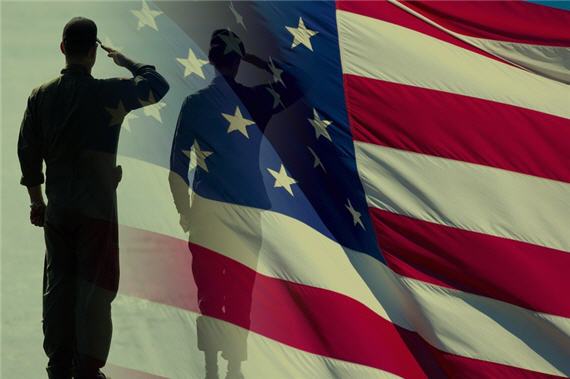 Rick Moran explains why he's supporting the President's decision to involve U.S. forces in the current United Nations backed operations against Libya and, in part, he makes this point:
First and foremost, I am supporting the president because he is Commander in Chief and he has taken the United States to war. He didn't take the Obama administration to war, or the Democratic party, or (many) liberals. He has taken the country to war – my country, our country. If we have disagreements – and believe me, I've got a ton – they can wait until after the war is over and won.
Simple minded? Sure. Blindly nationalistic? You bet. But I believe that if you begin to question the leader of our country about a decision he has made to commit the armed forces of the United States to battle, placing our children and neighbor's children in harm's way, you do nothing to alter that decision and only serve the purpose of the enemy to divide us at exactly the time we must be united.

It's that simple now, it was that simple for Bush and Iraq, Clinton and Kosovo, Bush 41 and Kuwait, Reagan and Grenada, and on back to FDR and World War II. There may come a time where raising questions no longer primarily aids the enemy but would seek to save the country from its own stupidity as was done with Vietnam. But we are far, far from that point and doubt whether we need to worry about Libya in that regard.
This is certainly an understandable sentiment, and I don't entirely disagree with it. Up until the Vietnam War, in fact, the very idea of public opposition to a war was simply unheard of in the United States. There were anti-war protesters in the past, but they were almost universally viewed with contempt and, even subject to legal prosecution. During World War One, for example, Eugene V. Debs was arrested and imprisoned for speaking out against the war and encouraging draft resistance. His conviction was upheld by a unanimous Supreme Court.
A mere fifty years later, anti-war speeches and draft resistance were not only permitted, they were part of a growing culture of suspicion about government. Ever since Vietnam, then, whatever social pressure there may have been for opponents of a particular war or foreign military operation has, for the most part, disappeared. Additionally, thanks largely to a series of Supreme Court decisions that chipped away at the legal reasoning the Supreme Court used in the Debs case, there is virtually no legal basis upon which someone who speaks out against war today could be successfully prosecuted.
Is this a good thing? I think that it is. Suppressing speech in a free society is always a bad thing, and social pressure that tells a citizen who disagrees with their government's policy that they need to shut up and conform can be just as bad. More importantly, its hardly the case that we are engaging at the moment  in wars where right and wrong as as clear as they were in, say, World War II. Muammar Gaddafi is an evil guy, but he is not even close to being an existential threat to the United States, and it is by no means clear that we need to be involved in any international effort against him. If this were such a situation, or if war were actually occurring on the American homeland, then the argument for restrictions on speech in the name in security might be stronger. When the conflict is thousands of miles away, and the goals of the campaign aren't even being communicated clearly by the President, though, the idea that Americans owe it to their country to support whatever decision their leaders have made strikes me as begging the question.
Dissent is never a bad thing in a free society, and I don't see any reason why it would be worse during war time, when the importance of speaking out about something that one honestly believes to be wrong would seem to be even more important.