It Turns Out 'Eating Right' Isn't Complicated
There are no magic foods. Cleanses are unnecessary and probably unhealthy. But we're still eating a diet high in crap we know we shouldn't eat.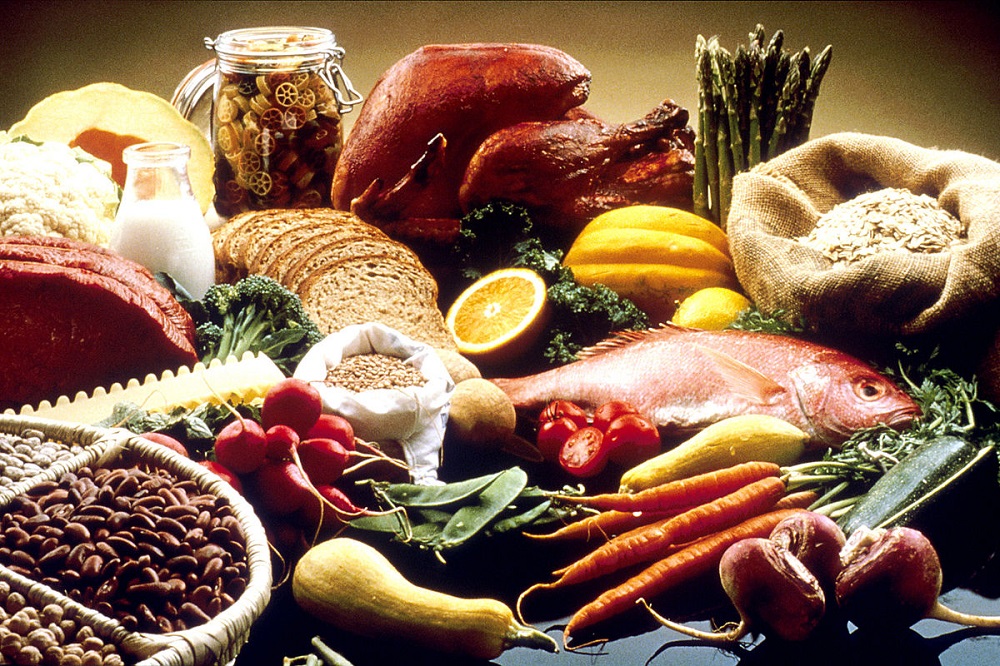 Mark Bittman and David L. Katz have what they purport to be "The Last Conversation You'll Ever Need to Have About Eating Right." It's certainly long enough. The key takeaways, alas, are that there are no magical foods and no secret diet that really works. On the other hand, you don't need to do juice cleanses, fasting, and other weird practices, either.
Some highlights:
So what can I eat?
This is a good place to start because the real experts in Stone Age nutrition think our ancestors — who, by the way, were foragers — consumed a wide variety of ever-changing plant foods that gave them up to 100 grams of fiber daily. We, on the other hand, eat an average of 15 grams of daily fiber. Our forebears are thought to have eaten lots of insects, too. (Few people espousing the virtues of "Paleo" seem inclined to try that out.) They probably ate grains, with some evidence they did so 100,000 years or more ago. And, of course, they ate the meat of only wild animals, since there were no domesticated animals in the Stone Age, with the possible exception of the wolf-to-dog transition.

In any event, the diet to which we are adapted is almost certainly much better for health, and reversing illness, than the prevailing modern diet. There is abundant evidence of disease-reversal with diets of whole, minimally processed food; plant-predominant diets; and even plant-exclusive diets.

[…]

If there's one thing I know for sure, it's that carbs are evil.
This is probably the silliest of all the silly, pop-culture propaganda about diet and health. All plant foods are carbohydrate sources.

Yeah, but: Carbs are evil.
Everything from lentils to lollipops, pinto beans to jelly beans, tree nuts to doughnuts, is a carbohydrate source. Most plant foods are mostly carbohydrate. So if "all carbs" are evil, then so are vegetables, fruits, whole grains, beans, lentils, nuts, and seeds.

Sure, but, I should still avoid carbs, right?
Exactly the opposite is true. You cannot have a complete or healthful diet without carbohydrate sources.

[…]

What about gluten? It seems like everyone is kind of gluten-intolerant now.
On the contrary: Statistically, a small percentage of the population is gluten intolerant. About one percent of people have celiac disease, and perhaps 10 percent have lesser forms of sensitivity, which may be related to other factors, like a disrupted microbiome. But still, 90 percent of people have no problem digesting gluten.

[…]

I want to lose weight. Is diet really more important than exercise?
Yes. It is much easier to outeat running than to outrun all of the tempting calories that modern marketing encourages us to cram in. Both diet and exercise are important to health, and exercise is important in weight maintenance. But to loseweight, the preferential focus needs to be on controlling calories in, more than calories out.

[…]

Wine! I've heard moderate alcohol consumption is good.
Alcohol is the quintessential double-edged sword: There's a chance for some benefit, but there are risks as well. There's the relaxation factor, which is immeasurable, and the consensus, which is pretty clear, is that "moderate" consumption may be beneficial and, even more likely, isn't harmful. "Moderate" means two glasses per day for men; one for women. (Men have higher levels of alcohol dehydrogenase than women, and thus metabolize alcohol more efficiently than women.) There is an association of almost any level of alcohol intake with increased cancer risk, including breast cancer in women and of course liver cancer.

So what is the healthiest alcohol? Is tequila as clean as the hype? Should I aim for low carbs or low calories?
If you think you are drinking alcohol for health, stop now. If you're drinking it for pleasure, keep your intake moderate and don't worry about the form, as long as it's not — for example — paint thinner. If your question is about calories, spirits are the most efficient alcohol in terms of bang for buck; beer is the least. Of course if you take your spirits with ginger ale, it's a different story.

What about the theory that red wine is good for you?
The antioxidants from the skins of grapes may confer unique health benefits, which would suggest red wine is the best form of alcohol. Again, don't drink because you think it's the healthy thing to do.

What about coffee? Please don't take away my coffee! Caffeine has positive effects, right?
Positive and negative.

What are the positive effects?
Positive: alertness, slightly enhanced cognition.

I'm going to regret asking this but — what are the negative effects?
Negative: potential increases in heart rate, blood pressure, jitteriness, and insomnia.
The problem, of course, that most of us know most of this and aren't doing it because either we enjoy processed foods more than veggies or because it's easier to grab something quick and tasty than to shop for and prepare healthy foods.  I can't imagine reading OTB who thinks half a pepperoni and sausage pizza downed with three IPAs are a healthier option than a spinach salad topped with salmon along with a big glass of water. But, in the moment, the former is certainly more appealing. Similarly, I don't know many people who think having that third scotch is helping ward off cancer.