Jerome Corsi and the Coarsening of American Politics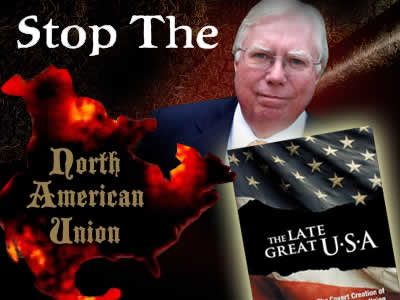 Jon Henke argues that the embrace, by both sides, of unsavory characters under the principle of the enemy of my enemy is my friend has "poisoned both the Left and the Right in American politics."  Accordingly, he takes on one of his own:
The continued tolerance and prominence of Jerome Corsi – his books, columns and appearances – is just embarrassing.  It is embarrassing for the Right, embarrassing for Republicans, embarrassing for conservatives and libertarians, embarrassing for all of us.

It's not just that he's frequently, remarkably wrong – something pretty well documented and acknowledged by both the Left and (while less enthusiastically) the Right.  (and the Obama campaign (PDF), of course)  Both the Obama campaign and Hugh Hewitt acknowledge that Jerome Corsi is "fringe".

Bad as his gross errors are, though, it's not just that.  It's also about who Jerome Corsi is.

I mean, c'mon.  Have some standards.  This guy does not deserve the platform, he does not deserve the publicity, and he does not deserve to be treated as member-in-good-standing on the Right.
Corsi's got a new book out which, because of its provocative nature and the success of the Swift Boat effort in the previous cycle, is getting a lot of attention.  Because it's Corsi, I just ignored it.
Henke's right, though:  Honorable partisans should be more aggressive in distancing themselves from their prominent but less savory allies.  While I can't speak to the veracity of all of those charges leveled in Henke's post, having long stopped paying much attention to Corsi, he's right on the fundamentals.
Politics ain't beanbag and a certain amount of license in fighting for one's cause is to be granted.  Outright sleaze, mendacity, and slander, though, deserves condemnation.