Corsi Strikes Again: Hitler and Argentina
In case you needed a further reason to dismiss Jerome Corsi (and some general thoughts on what Corsi represents).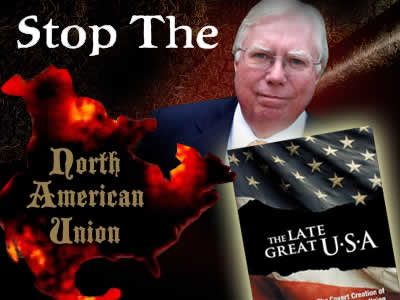 I almost glided past this story, but noticed that Jerome Corsi is at it again, so gave a quick look.
Via The Daily Beast:  Conspiracy Theorist Argues That Hitler Escaped to Argentina
[jerome R.] Corsi's latest hypothesis, detailed in his new book Hunting Hitler, is that the German dictator didn't actually kill himself alongside wife Eva Braun in his Berlin bunker as history books would have us believe. According to Corsi, Hitler actually escaped Germany as the Third Reich fell, and he did it with the help of none other than the U.S. government.
Corsi's evidence?  It would seem that there really isn't much, but that hasn't stopped him in the past.
The only reason I think this is worth noting is that Corsi has been involved in a number of key rightwing memes/legends/theories/strategies in the past, some of which have been more mainstream than others.
He was central to the very mainstream Swift Boat attack on John Kerry as the co-author of Unfit for Command, making him a significant footnote to the 2004 presidential elections.  He then took a bit part in a paranoid fantasy that some folks like to wring their hands over:  the dreaded "North American Union" (of course, Corsi demonstrated his ignorance at the time by not realizing that Canada was already in NAFTA).  See James Joyner's post at the time:  North American Union to Replace the USA? (I wrote about it at the time as well, but the loss of my PoliBlog database means only the portion that James quoted remains).  From there, he became a major proponent of birtherism (see here and here).
Beyond those items, the Daily Beast piece notes:
He believes the U.S. government covered up information about 9/11. He claims fossil fuels are a myth thought up by oil companies. He thinks the U.S. is supporting Iran in its pursuit of nuclear weapons. He's called Martin Luther King Jr. a "shakedown artist." And in honor of the 50th anniversary of John F. Kennedy's assassination, he published a book claiming that Lyndon B. Johnson knew about the plan to kill the president and supported it.
All of the above (and this post in general) is meant to achieve the following goal:  if one found oneself at all pulled in by any of the above, take note of the company you were intellectually keeping (whether you realized it or not).  Beyond the specific stories and theories, it should give one pause about trusting outlets that would publish his work (like World Net Daily and Human Events).
I know a good number of our regulars understand that Corsi and his allies are not to be taken seriously, but I also know that many of our readers were enthusiastic about the Swfit Boat bit, and have dabbled in birtherism (if not more than dabbled).  I am sincerely hopeful that some might take this information in its totality and reassess the kinds of theories and assertions that they are willing to entertain.   The body of nonsense in evidence here ought to make a thoughtful person who may have been drawn into any of above theories (or similar ones) to rethink whom they trust and the types of theories they are willing to entertain.  There were, to reiterate, an awful lot of people who took the Swift Boat Veterans for Truth awfully seriously to the degree that it was a major topic of conversation in the 2004 campaign (and no, I did not vote for Kerry).
I do not know if Corsi is a con man, unhinged a bit, or both (perhaps he is crazy like a fox, laughing all the way to the bank).  He was smart enough to earn a Ph.D. in political science from Harvard, but that does not mean he is applying academic rigor in his career.
See, also, James' 2008 post, Jerome Corsi and the Coarsening of American Politics.