Job Openings Up 50 Percent, Hiring Up 5 Percent
A lot of new jobs are being advertised but not many people are being hired to fill them. Peter Orszag doesn't know why.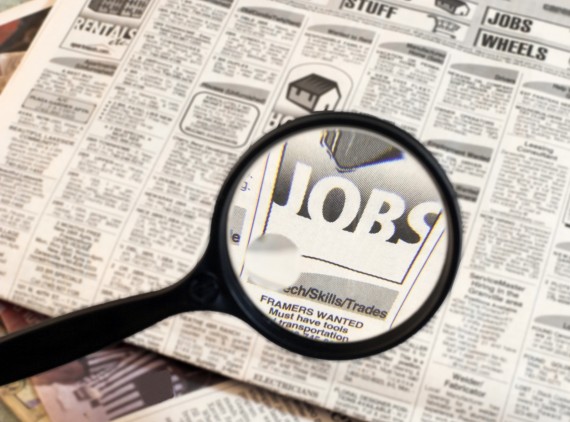 A lot of new jobs are being advertised but not many people are being hired to fill them. Peter Orszag doesn't know why.
Orszag raises the question, "With So Many Job Openings, Why So Little Hiring?" in an opinion piece for Bloomberg that, interestingly, offers no opinion on the matter.
An odd puzzle is taking shape in the labor market: Over the past three years, the number of job openings has risen almost 50 percent, but actual hiring has gone up by less than 5 percent. Companies are advertising a lot more jobs, in other words, but not filling them.

To get some sense of how significant this is, consider that if, since June 2010, hiring had risen a third as much as advertised jobs have (rather than only a 10th), and nothing else were different, job creation would be roughly 500,000 higher each month, and the unemployment rate would already be back to normal levels.

So what explains the yawning gap between jobs open and jobs filled?
Orszag floats four theories that have been offered:
There's a mismatch between the skills needed and those available on the market
Employers are offering wages too low to attract applicants
Jobs are mostly being filled with internal candidates
Firms have reduced their "recruiting intensity," and just aren't that excited to fill openings
He argues pretty good reasons to discount any of these as likely explanations for much of the gap. He concludes,
Regardless of the true explanation, it's still good news that more jobs are being advertised. That wouldn't be happening if the economic outlook were entirely bleak.
But, if nobody's hiring, the economic outlook is pretty damned bleak for the unemployed and underemployed.
UPDATE: Over at his place, Dave Schuler suggests:
It also might be the case that companies are fishing. In my field it used to be common practice both for employers and workers to put out feelers. Employers would advertise jobs with unrealistically high requirements and unrealistically low compensation to see what they'd get. Workers would apply for jobs making absurdly high wage demands to see what was out there.

In a buyer's market or even what's assumed to be a buyer's market employers may be putting out feelers of this kind to see what's out there, to test the wages they're offering, and maybe get somebody who's better for less money. By doing this they're also bolstering their case that they need to import foreign workers because nobody in the domestic job market has the skills they need.
Some good answers are also bubbling up in the comments.
WR:
I'd guess that companies see a buyer's market and are searching for candidates who come completely qualifiied and trained for their specific position and then want to pay as little as possible. When they can't find one of the six people who will require absolutely no training or direction, or when they find him and he refuses to work for $8.75 an hour, they just force their regular employees to do more work for the same or less pay.
Stormy Dragon adds, "Mix of all of the above: companies only offer entry level salaries, but want highly experienced employees, yet refuse to do any sort of development or training to develop that experience."
Ben, drawing on his experience in the Network Engineering world, complains,
When writing the job requirements, companies are asking for the moon: 10 years experience, detailed experience with dozens and dozens of different protocols, software suites and hardware vendors, they want employees who are ok with travel, on-call and overtime without any additional compensation (for salaried positions). And the salaries they're offering are below what the same position made a decade ago when I got out of college.

Most of the people I've spoken to see those requirements, and when they don't meet them, they don't even bother applying. Even if the company would accept a candidate that didn't meet all the reqs, the candidates don't even try because they don't think they're qualified.
This comports with my anecdotal experience in the media and nonprofit sectors.
The combination of all this is a lot of bitter, disillusioned job seekers who aren't bothering to apply for jobs.