Peter Orszag and the Corruption Inherent in the System
Peter Orszag, President Obama's first budget director, is headed to Citigroup and a multimillion dollar salary.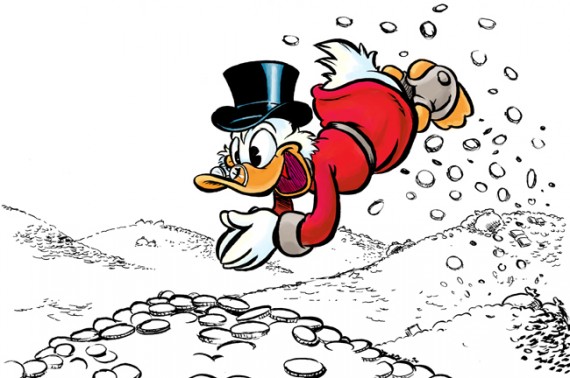 Peter Orszag, President Obama's first budget director,  has joined Citgroup as a vice chairman and a member of its "senior strategic advisory group, a counsel of political and financial hands that its bankers can bring into the most complex situations."   Credible estimates put his compensation as "at least $2 million to $3 million."
Harold Pollack, for one, is "disgusted."   He observes, "With the exception of the president himself, Orszag was arguably the most important economic policymaker in the entire Obama administration. Orszag's OMB role, his fingertip familiarity with policy, the budget process, and congressional policymakers made him central to the stimulus and health reform efforts. He was President Obama's right hand man for much of that work, and more besides. He accumulated the ultimate rolodex of people inside and outside government, within the United States, and perhaps globally, too."  Further, while Orszag is prohibited by law from directly lobbying government, "A huge bank's strategic interactions with government hardly begin or end with the legal or even the commonsense definition of lobbying. His inside knowledge of presidential policymaking, regulatory processes, and congressional politics will be valuable-sometimes for good ends, sometimes not—whether or not he ever does actual lobbying."
It's hard to fault Orszag for this.  He's an extraordinarily sought after figure, having achieved his previous position at age 41 and having been a senior advisor to Bill Clinton in his early 30s. Getting the government stamps on his passport doubtless sped him along but, frankly, he wouldn't have agreed to serve if it meant sacrificing the enormous incomes that are the draw to banking.
No, as James Fallows observes, the problem is the system.
[H]is move illustrates something that is just wrong. The idea that someone would help plan, advocate, and carry out an economic policy that played such a crucial role in the survival of a financial institution — and then, less than two years after his Administration took office, would take a job that (a) exemplifies the growing disparities the Administration says it's trying to correct and (b) unavoidably will call on knowledge and contacts Orszag developed while in recent public service — this says something bad about what is taken for granted in American public life.
Rather than expecting austerity, Fallows argues that we should allow people like Orszag to cash in differently:
He could have gone to a lucrative job at a business school or even a think tank, for perhaps half-a-million per year versus many millions. He could have written a book and gone big time on the lecture circuit. He could have taken a corporate job somewhere other than finance. He could have taken a finance job someplace other than Citibank (or Goldman Sachs or AIG etc..)
Then again, I don't know many business schools and think tanks that pay half a mil salaries.
Another alternative, I suppose, would be to hire senior economic policymakers from somewhere other than Citigroup and Goldman Sachs.  As it is, the revolving door is not only lucrative but the best route to government power.