Judicial Openings
Currently roughly 1 in 8 federal judgeships remain vacant.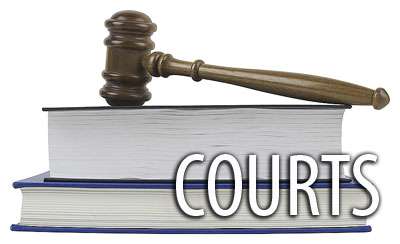 A piece in the LAT a few days ago noted that we have a situation in which a large number of federal judgeships remain unfilled, Legal logjam leaving judges' seats empty in federal courts:
Almost one in eight federal judgeships is vacant in the country and legal scholars warn that the increasingly politicized confirmation process threatens the administration of justice across the nation.
Some of this is the result of slowness on the part of the administration:
Of the 102 federal judgeships open, there are nominees pending for 39 seats.

[…]

Obama has been taking longer to make nominations after learning of openings than did Bush, said Russell Wheeler, a Brookings Institution scholar who studies the selection of U.S. judges. Obama has taken an average of 325 days between vacancy to nomination, compared with 277 days for Bush. That might be explained in part, Wheeler said, by Obama's decision to resume having the American Bar Assn. evaluate potential nominees — a practice abandoned by Bush.
Part of it is obstruction in the Senate:
Obama's judicial confirmation rate is the lowest since analysts began detailed tracking the subject 30 years ago, with 47% of his 85 nominations winning Senate approval so far. That compares with 87% confirmed during the first 18 months of the previous administration, 84% for President Clinton, 79% for President George H.W. Bush and 93% for President Reagan.

[…]

what was previously a politicized practice of holding up nominees to the circuit courts of appeal has "spread like a virus to the district courts," Wheeler said. Bush got 98% of his nominees to the federal trial courts approved at this stage in his administration, [Russell Wheeler, a Brookings Institution scholar] said.
Some of it is because other issues have had priority:
Judicial analysts also point out that Obama has already appointed two Supreme Court justices, nominations that consumed much of the time the Judiciary Committee might otherwise have devoted to considering lower-court nominees.
At a minimum, the process is not working as it ought and it does seem that the main problem is that the confirmation process over the years has become more about partisan politics and point-scoring (or score settling) than appropriately populating the bench.  And this is a problem for which both parties bear responsibility.