Karl Rove: GOP Must Denounce Birthers, Not Coddle Them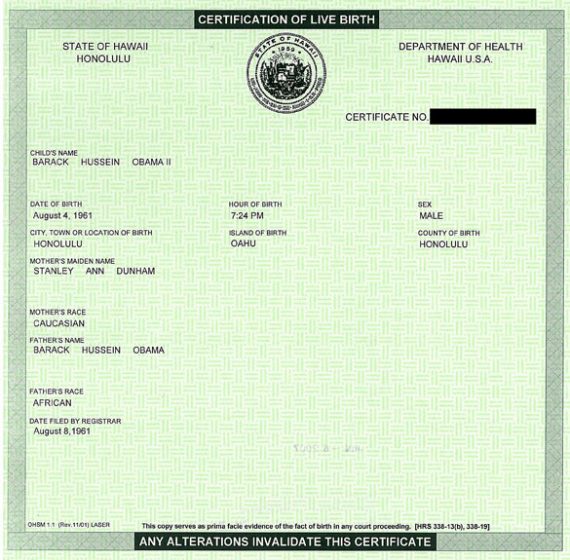 Karl Rove is warning Republicans that they're playing a dangerous game if they fail to call out the birthers in their own ranks:
ROVE: Republicans had better be clear about this.

We had a problem in the 1950's with the John Birch Society, and it took Bill Buckley standing up as a strong conservative and taking them on.

Within our party, we've got to be very careful about allowing these people who are the birthers and the 9/11-deniers to get too high a profile and say too much without setting the record straight.

BILL O'REILLY: What percentage of Republican voters — 5%, 10%?

ROVE: I don't know, but whatever it is, it ought to be less, because we need the leaders of our party to say "Look, stop falling into the trap of the White House and focus on the real issues."

O'REILLY: You know this stat that was put out — that 51% of Republicans…

ROVE: … look, this is a lousy poll.

O'REILLY: I know it is, but it's going to be picked up — it already has been by the mainstream media.

ROVE: Absolutely.

O'REILLY: To demonize the rest of the Republican party.

ROVE: Sure, it fits into the White House theme-line.

O'REILLY: But isn't that smart of the White House to do that?

ROVE: Oh, absolutely.

Look, these guys may be lousy at governing, Bill, but they're damn good at politics.

O'REILLY: So it's a smart strategy….

ROVE: … sure it is, because if we are where we are, which is we have a group of people out there who keep repeating this, and we've yet to get into a place where candidates are being asked about this in debates — look, don't you think in the Fox debate or one of these debates that's gonna be televised, candidates are going to be asked about this?

If they'd step forward and say "Look, we've got better things to talk about, then to fall into this trap that the White House has laid for us", this issue will start to go away.
It seems to me that it would be very easy for Boehner and the others to stand up and denounce these people, but they don't do it and they give a response that makes it clear they wish the issue would just go away. By my estimation, it's only going to go away when the GOP leadership stands up like William F. Buckley, Jr. did with the John Birch Society.