Lessons from a Dying Ulysses S. Grant
The diary entries of a dying Ulysses S. Grant shed some interesting insights into a different time.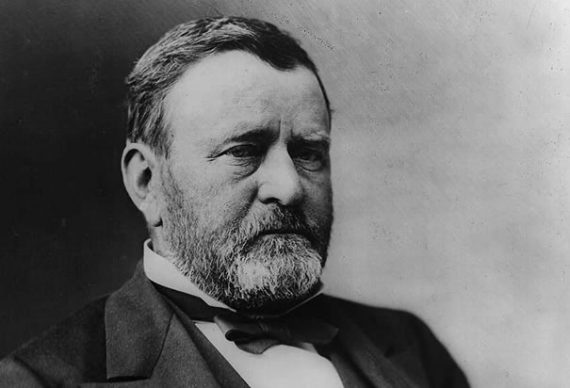 William Dale, section chief of Geriatrics and Palliative Medicine at the University of Chicago, takes a look at the diary entries of a dying Ulysses S. Grant and observes, "The insights into palliative medicine are remarkable, especially given the continuing ignorance of them in our own day." Grant describes the physical toil the head and neck cancer was taking on his body and his attitudes towards his medical care with terse dispatch and humor:
Describing the pain and symptoms he was having, "…I have watched my pains and compared them with those of the past few weeks. I can feel plainly that my system is preparing for dissolution in three ways: one by hemorrhages, one by strangulation, and the third by exhaustion."  This is a stunningly prescient and dispassionately clinical description of his prognosis, and one that I would be proud to hear from any intern on my service.

Then, impressively, he makes his care preferences clear for his doctors:

"I have fallen off in weight and strength very rapidly for the last two weeks.  There cannot be a hope of going far beyond this time.  All any physician, or any number of them, can do for me now is to make my burden of pain as light as possible."

A clearer description of the desire for a palliative approach at the end of life couldn't be clearer.

Next, we worries openly about his current family doctor insisting on bringing in specialists, "I dread them…knowing that it means another desperate effort to save me, and more suffering."
Much more of that and Dale's analysis in the post. Perhaps more interestingly, given how bitterly some of my fellow Southerners still hold on to the late unpleasantness with the North, is this:
"It has been an inestimable blessing to me to hear the kind of expressions towards me in person from all parts of the country; from people of all nationalities, of all religions, and of no religion, of Confederate and National troops alike, of soldiers' organizations, of mechanical, scientific, religious and all other societies…They have brought joy to my heart, if they have not effected a cure."
Grant was not only the most successful of the Union generals, winning the war in the western theaters before accepting Lee's surrender in the east, but presided over the worst part of Reconstruction. Yet, only twenty years after war's end and eight years after he left the White House,  former Confederate soldiers were sending him expressions of kindness during his terminal illness, seeing him as a fellow human being and countryman. How representative they were, I can't say, but it's remarkable, indeed, considering that resentments linger six score and eight years later.
via Paul Hsieh