Life Inside The Bubble
Do Americans have any idea how different their lives are from the rest of the humanity?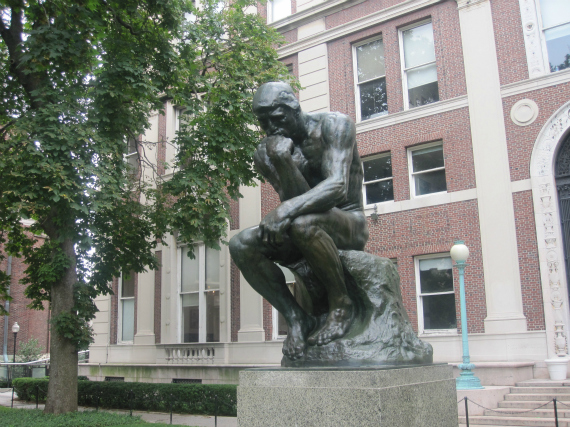 Andrew Sullivan links to this interesting comment from William Deresiewicz, who starts out relating a story about an acquaintence of limited means whose mother is gravely ill but who makes the observation that " "Hey," he said, not unkindly, "we could both die before her. You never know what's going to happen." This leads Deresiewicz to the following:
I am a member of the middle class, as you might have guessed, and the moment made me realize something about the way we see the world. No one in the middle class imagines they could die at any minute. The middle-class idea is quite the reverse: that the world can be controlled, risk eliminated, fate mastered. Grades, admissions, credentials—the steady, predictable climb up the ladder of professional success—that's the idea. We're going to live a long time, and the world is not going to take us by surprise.

Has there ever been another group of people, in all of human history, that's possessed that kind of attitude? Of course, there are reasons it's emerged when it has: our enormous modern life expectancy, our inconceivable prosperity, our overwhelming military power. But I wonder about its spiritual perils. My professor used to say that it was easy for Nietzsche or Sartre to do without God, because they had so much else to sustain them. (Or Dawkins, or Hitchens, or him, or me.) Which is not to say we need to let the little people have their God. It is only to remind us—to remind myself, which I need to do on a regular basis—that we live in a bubble, and that most people (in the world, in history, even in our own country) are on the outside. And also to wonder if it's already bursting.
Heavy thoughts for a Sunday morning, no doubt, but it seems beyond question that, for a long time, the American middle class has lived a very sheltered existence for a very long time, especially compared to the vast majority of the population of the Earth. To some extent, there's been an sense of invincibility that has been created and, perhaps most importantly, a sense of detachment from the rest of the world. Do American really realize that the lives they have lived are utterly different, not just from the way most of humanity has lived throughout history, but from the way most of the rest of the world lives, and indeed how many people in their own country live? For better or worse, many of us are living inside of a bubble and we have no idea how fortunate we really are to be where and when we are.
It also raises the question of what would happen if this bubble bursts and the sheltered life one has been living, where security is guaranteed, and one's children will always do better than you did starts to fall apart. The social, political, and cultural implications of the end of American optimism would be far reaching indeed. At the very least, I'd suggest it would mean that our politics would become even more polarized and radicalized than it already is, and that our culture would become less united and more insulated.
We live a sheltered existence, my fellow Americans, and not only don't we realize it, but most of us can't even contemplate that it might go away some day.