'Like' A Brand Online And Lose The Right To Sue
Interactions between consumers and businesses online are starting to have an impact on the legal system.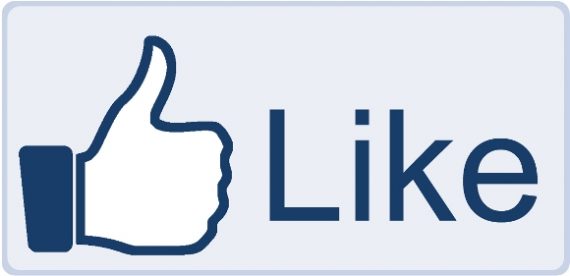 Most major businesses were fairly quick to jump on the social media bandwagon, even when it was clear when they didn't know precisely why they were there. This has been especially true of major consumer brands, almost all of which have a presence of some kind on Twitter, Facebook, Instagram, Pinterest, and whatever other new social media platform you can think of. Now, The New York Times reports on a rather bizarre outgrowth of that phenomenon, the prospect that you could lose your right to sue a company if you interact with one of its brands online:
Might downloading a 50-cent coupon for Cheerios cost you legal rights?

General Mills, the maker of cereals like Cheerios and Chex as well as brands like Bisquick and Betty Crocker, has quietly added language to its website to alert consumers that they give up their right to sue the company if they download coupons, "join" it in online communities like Facebook, enter a company-sponsored sweepstakes or contest or interact with it in a variety of other ways.

Instead, anyone who has received anything that could be construed as a benefit and who then has a dispute with the company over its products will have to use informal negotiation via email or go through arbitration to seek relief, according to the new terms posted on its site.

In language added on Tuesday after The New York Times contacted it about the changes, General Mills seemed to go even further, suggesting that buying its products would bind consumers to those terms.

We've updated our privacy policy," the company wrote in a thin, gray bar across the top of its home page. "Please note we also have new legal terms which require all disputes related to the purchase or use of any General Mills product or service to be resolved through binding arbitration."

The change in legal terms, which occurred shortly after a judge refused to dismiss a case brought against the company by consumers in California, made General Mills one of the first, if not the first, major food companies to seek to impose what legal experts call "forced arbitration" on consumers.

"Although this is the first case I've seen of a food company moving in this direction, others will follow — why wouldn't you?" said Julia Duncan, director of federal programs and an arbitration expert at the American Association for Justice, a trade group representing plaintiff trial lawyers. "It's essentially trying to protect the company from all accountability, even when it lies, or say, an employee deliberately adds broken glass to a product."
The move toward mandatory arbitration in consumer transaction isn't a new one. Whether you're aware of it or not, the terms and conditions governing the credit card(s) you use include language requiring any disputes be submitted to binding arbitration, although that generally doesn't apply in situations whether the credit card company is attempting to collect an unpaid balance from a cardholder. Those provisions began showing up in card agreements about a decade ago, and soon after they started cropping up in other industries as well, such as banking, investments, airlines, and elsewhere. In the early years, of course, there was much litigation as businesses, consumers, and Plaintiff's attorneys tested the limits of what consisted of a valid contract in the context of agreements that few people ever actually read. While the results varied from state to state, the general judicial preference for encouraging out-of-court resolution of disputes, combined with laws such as the Federal Arbitration Act which encourage the use of private arbitration and make it easy to enforce arbitration rulings in court has generally meant that these agreements have been upheld.  This is the first time I've heard of such a provision being used in the context of a consumer food product, though
It's certainly understandable why businesses would want to encourage arbitration of disputes with consumers. Generally arbitration is faster and less expensive than proceeding through the court system. Arbitration is generally perceived as being more "pro-business" than courts would be, but it strikes me that this is at least in part due to the nature of the claims that are brought in the two different systems. More importantly, though, arbitration proceedings are private, if hearings are held at aren't held in public court rooms, and the claims made and their outcomes are not matters of public record available to anyone. For companies interested in protecting brand identity, proceeding through arbitration, or settling a case prior to court, is obviously more advantageous than proceeding in Court.
What's truly unique about it, though, is the extent that General Mills is attempting to impose arbitration provisions on people merely for interacting with the company online in some manner. On the surface, it seems unlikely that a court would enforce an arbitration agreement on someone merely because they visited a website or "liked" a product on social media because that generally doesn't rise to the level of activity required to create a contractual relationship. It's a completely untested area of the law, though, so it's going to take some time for courts to figure out how to deal with things like this. The other option, of course, is that legislatures could step into the breach here and define the terms of acceptable arbitration contracts in these contexts, but that's not likely to happen unless someone gets sufficiently outraged about the matter to start lobbying for it. Until then, this will be yet another area where the law will have to do the best it cane to catch up to technology.