Lockerbie Bomber Not Dying After All
It turns out that Abdel Basset Ali al-Megrahi isn't dying after all, at least not any faster than any other human being.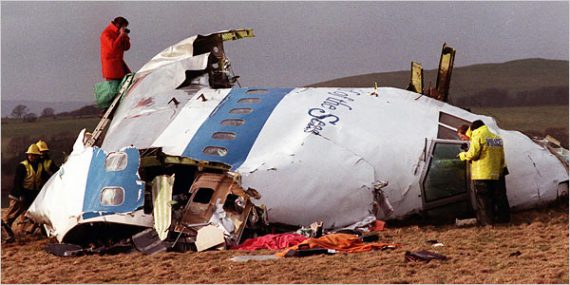 Last year, the Scottish government released Abdel Basset Ali al-Megrahi, the only person convicted in the Lockerbie bombing based primarily upon evidence that al-Megrahi was dying and had less than a year to live. Now, and perhaps not surprisingly, it turns out that his medical condition is nowhere near as bad as had been represented to the Scottish Court:
The Lockerbie bomber could survive for 10 years or longer, according to a cancer specialist who last year said he would be dead within three months of his release.

Professor Karol Sikora, who assessed Abdelbaset Ali Mohmet al-Megrahi for the Libyan authorities almost a year ago, told The Sunday Times it was "embarrassing" the bomber had outlived his three-month prognosis.

Megrahi, 58, is the only person convicted of the 1988 bombing of a US Pan Am jumbo jet over Lockerbie, which left 270 dead.

The Scottish government provoked outrage from the United States when it released him from prison in August 2009 on compassionate grounds because he dying of metastatic prostate cancer.

In Scotland, prisoners are eligible for release on compassionate grounds if they have fewer than three months to live.

A report in the Sunday Times said Libyan authorities, keen to secure Megrahi's release, asked several experts to put a three-month estimate on the bomber's life but Professor Sikora was the only one to agree.

Professor Sikora, the dean of medicine at Buckingham University and medical director of CancerPartnersUK in London, was paid for his medical assessment of Megrahi at Greenock prison on July last year.

He told the newspaper: "There was always a chance he could live for 10 years, 20 years … But it's very unusual.

"It was clear that three months was what they were aiming for. Three months was the critical point.

"On the balance of probabilities, I felt I could sort of justify [that]."

He denied he came any under pressure, but admitted: "It is embarrassing that he's gone on for so long."

"There was a 50 per cent chance that he would die in three months, but there was also a 50 per cent chance that he would live longer."
This doesn't come as much of a surprise, of course.
Within weeks after al-Megrahi was released, there were allegations that the medical evidence supporting his petition for compassionate release was questionable at best, as well as allegations of a quid pro quo deal between Libya and the U.K. involving oil and/or a trade deal. Also, given the hero's welcome he received on his return to Libya, it's not all surprising to hear that the Libyan Government may have been involved in cooking the books to create the facts necessary to allow the Scottish Justice Minister to approve his release.
There's nothing that can be done about this at this point, of course, but one has to wonder if the Scots feel deceived at all about this.