Mad Men Debate
Has MAD MEN jumped the shark? Or is it getting better?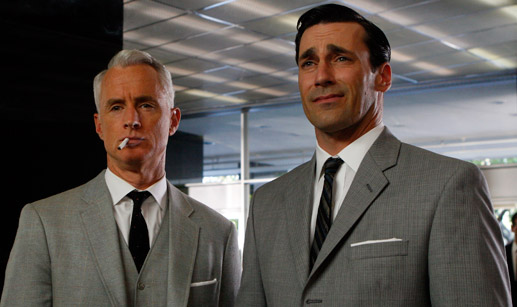 For my money, AMC's Mad Men has been all but unwatchable this season, with Don Draper transformed into a pathetic figure and the show has lost its joy. But Scott Lemieux feels Sunday's installment was "perhaps the strongest episode of what is shaping up as an exceptional season for the best show on American television since The Wire.
I don't doubt that the cinematography and whatnot are still fantastic.  But I no longer find the show particularly enjoyable.
Discuss.