Michele Bachmann An Anti-Vaccine Wingnut?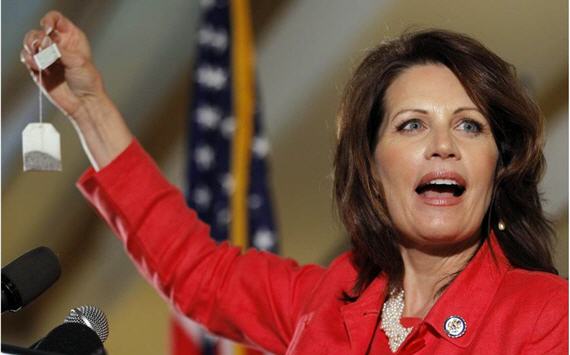 Michele Bachmann continued to attack Rick Perry over the Gardisil decision on morning television today, and related this odd story:
"I will tell you that I had a mother last night come up to me here in Tampa, Fla., after the debate. She told me that her little daughter took that vaccine, that injection, and she suffered from mental retardation thereafter," Bachmann said.

She continued: "The mother was crying what she came up to me last night. I didn't know who she was before the debate. This is the very real concern and people have to draw their own conclusions."
This sounds a lot like the claims that childhood vaccines such as the MMR (measles, mumps, rubella) vaccine cause autism. A charge which has been thoroughly debunked in light of the revelation that the report on which it was based was a complete fraud. There's been no evidence that the HPV vaccine causes anything close to what Bachmann is claiming happened here.
Does Bachmann actually believe this nonsense?
Update: Ed Morrissey gets it right:
The FDA has received no reports of brain damage as a result of HPV vaccines Gardasil and Cervarix.  Among the reports that correlate seriously adverse reactions to either, the FDA lists blood clots, Guillain-Barre Syndrome, and 68 deaths during the entire run of the drugs.  The FDA found no causal connection to any of these serious adverse events and found plenty of contributing factors to all — and all of the events are exceedingly rare.

The "mental retardation" argument is a rehash of the thoroughly discredited notion that vaccines containing thimerasol caused a rapid increase in diagnosed autism cases.  That started with a badly-botched report in Lancet that allowed one researcher to manipulate a ridiculously small sample of twelve cases in order to reach far-sweeping conclusions about thimerasol.  That preservative hasn't been included in vaccines for years, at least not in the US, and the rate of autism diagnoses remain unchanged.

The most charitable analysis that can be offered in this case for Bachmann is that she got duped into repeating a vaccine-scare urban legend on national television.  It looks more like Bachmann sensed that she had won a point and wanted to go in for the kill, didn't bother to check the facts, and didn't care that she was stoking an anti-vaccination paranoid conspiracy theory, either.  Neither shines a particularly favorable light on Bachmann.
Indeed it doesn't. In fact, Bachmann has already gotten pushback from people in the medical field:
The alleged link between vaccination and mental disabilities — autism is the one frequently cited — has been repeatedly debunked, with the key research on the issue in a British journal withdrawn years ago. But the theory has lived on, and contributed to declining vaccine rates and — advocates for autistic children say — scientific distraction.

"Congresswoman Bachmann's decision to spread fear of vaccines is dangerous and irresponsible," said Evan Siegfried, a spokesman for the Global and Regional Asperger Syndrome Partnership. "There is zero credible scientific evidence that vaccines cause mental retardation or autism. She should cease trying to foment fear in order to advance her political agenda."
In the course of one short interview, Bachmann managed to take what some were saying was a tactical win against Perry and turn it into something that makes her seem like she's in the same category as anti-vaccine wingnuts like Jenny McCarthy.