Michele Bachmann Refuses Chris Wallace's Apology For "Flake" Question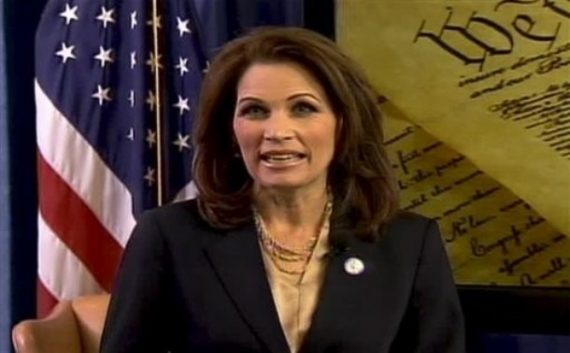 Way to stay classy:
Via POLITICO's Jennifer Epstein, Michele Bachmann isn't accepting an apology from Fox News Sunday host Chris Wallace for asking her yesterday, "Are you a flake?"

ABC News' Jon Karl, who's been getting face-time with Bachmann in Waterloo in advance of her formal campaign announcement, played a clip of the web video in which Wallace said, "I messed up. I'm sorry."

When Karl asked if she accepts the apology, Bachmann brushed aside the question this way: "I think that it's insulting to insinuate that a candidate for president is less than serious."

Trying the question again, Bachmann replied, "Those are the small issues. I'm focused on the big ones."
Of course, it makes sense because playing the perpetual victim is something that works well for a politician like Bachmann.